29 février 2012
T-Bone Walker est un des premiers bluesmen à avoir utilisé la guitare électrique. Son jeu de scène a fait de nombreux émules comme de B.B. King ou Jimi Hendrix.
28 février 2012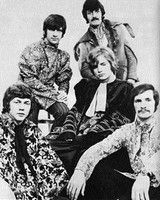 Les Moody Blues ne sont reconnus que pour une seule chanson à succès, occultant ainsi leur carrière discographique entière.
Alors plutôt que le tube "Nights In White Satin" écoutez le romantique "Never Comes The Day".
27 février 2012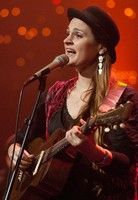 Madeleine Peyroux a une voix unique, profonde, sensuelle. Son répertoire est extrêmement varié, standards du jazz, pop songs, chansons folk...
Dance Me To The End Of Love est une chanson de Leonard Cohen.
26 février 2012
Youssou N'Dour est un musicien Africains qui a touché les publics les plus divers, et ce sans renier ses racines.
Ce titre est un hommage à Nelson Mandela.
25 février 2012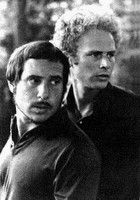 Paul Simon et Arthur Garfunkel ont formé le plus célèbre duo vocal de l'histoire de la musique folk depuis le milieu des années soixante.
The Sounds of Silence est la bande originale du film Le Lauréat.
24 février 2012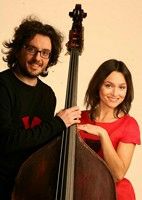 Formé de Petra Magoni au chant et de Ferrucio Spinetti à la contrebasse, Musica Nuda est un duo italien qui reprend plusieurs classiques de la chanson internationale en jazz.
Come Together est une chanson des Beatles.
23 février 2012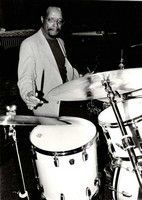 Il y a 16 ans, le 23 février 1996 disparaissait Alan Dawson. Batteur ayant une maîtrise technique sans faille, Dawson fut de le professeur de plusieurs grands batteurs de jazz; Tony Williams, Steve Smith, Jeff "Tain" Watts...
22 février 2012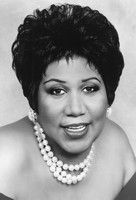 Interprète, pianiste, compositrice, diva et femme de combat, Aretha Franklin est la reine de la soul.
21 février 2012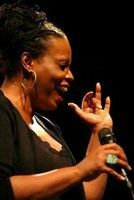 Dianne Reeves a l'un des plus beaux timbres de voix du jazz contemporain, sa voix est voluptueuse, ferme et pure. Elle maitrise aussi bien le jazz traditionnel que les sonorités et rythmes brésiliens et africains.
20 février 2012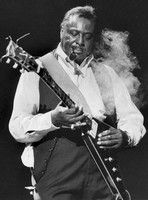 Albert King est une légende du blues. Bien que gaucher, il jouait sur une guitare de droitier (les guitares pour gaucher n'existant pas à l'époque, la position des cordes n'était pas inversée). Connu pour ses solos uniques, c'est un des premiers guitaristes blues électrique.