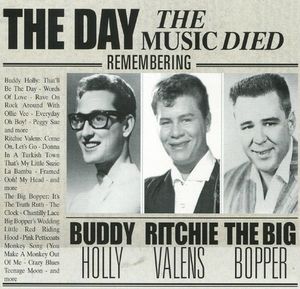 Dans la mythologie Rock 'n' rollienne, il y a des évènements incontournables, l'un d'entre eux est l'accident d'avion qui a couté la vie à 3 légendes du Rock 'n' roll Buddy Holly, Ritchie Valens et The Big Bopper (Jiles Perry Richardson).
Ce jour, le 3 février 1959, sera plus tard baptise "the day the music died", le jour où la musique (ou plutôt le rock 'n' roll) est mort.
Big Bopper avait tout juste 28 ans, Buddy Holly 22, et Ritchie Valens 17.
Big Bopper - Chantilly Lace
Ritchie Valens - La Bamba