31 octobre 2013
Originaire du Canada, auteur-compositeur-interprète, harpiste et pianiste, Loreena McKennitt trouve l'inspiration de sa musique dans les anciennes traditions celtiques ou du Moyen Orient. Toujours justes, jamais trop forte ni trop basse, sa voix de soprano rythme notre écoute sur le pas du recueillement, du rêve et de l'émerveillement.
30 octobre 2013
Il y a 4 ans, le 30 octobre 2009, disparaissait Norton Buffalo. Chanteur-compositeur de country et de blues, harmoniciste virtuose, producteur de disques, Norton Buffalo pratiquait aussi bien l'harmonica chromatique que le diatonique.
29 octobre 2013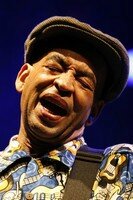 Le collectif de musiciens Little Axe mené par Skip McDonald joue une musique blues aromatisé rock, funk, gospel, reggae ou dub.
28 octobre 2013
Il y a 5 ans, le 28 octobre 2008, disparaissait Clairette Oddera. Née à Marseille, Claire Oddera débarque au "nouveau monde" en 1949, puis, séduite par le Québec, s'installe définitivement à Montréal en 1956. Après avoir travailler dans les cabarets montréalais, elle fonde "la boite à Clairette" en 1959.
27 octobre 2013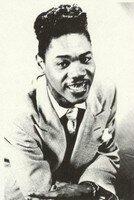 Il y a 22 ans, le 27 octobre 1991, disparaissait Billy Wright. Chanteur de rhythm and blues, Billy Wright a beaucoup influencé, Little Richard, l'un pionnier du rock and roll, et l'a d'ailleurs aidé à obtenir son premier contrat d'enregistrement.
26 octobre 2013
Il y a 19 ans, le 26 octobre 1994, disparaissait Wilbert Harrison. Chanteur, pianiste et harmoniciste, Wilbert Harrison est connu pour avoir accédé à la première place du classement Billboard en 1959 grâce aux titre "Kansas City".
25 octobre 2013
Il y a 13 ans, le 25 octobre 2000, disparaissait Jeanne Lee. Plus qu'une chanteuse, Jeanne Lee était une musicienne qui jouait de la voix, elle en explorait toutes les possibilités du cri au souffle, et pourtant toujours limpide et sensuelle.
24 octobre 2013
Mélange idéal de soul acoustique, de sonorités R'n'B et du Hip Hop sur une voix suave mais qui sait se faire puissante, India.Arie est une chanteuse à recommander à tous les fans de neo-soul et de musique jazzy apaisante.
23 octobre 2013
Souvent été comparée à João Gilberto, Rosa Passos est une chanteuse, guitariste et compositrice brésilienne, considérée comme l'une des plus grandes chanteuses de Bossa Nova.
22 octobre 2013
Il y a 60 ans, le 22 octobre 1953, une crise cardiaque emportait Carolina Slim. Bluesman aux multiple pseudonymes (Jammin' Jim, Country Paul, Paul Howard, Lazy Slim Jim, Georgia Pine...), Carolina Slim a longtemps trompé critiques et amateurs.