29 juin 2018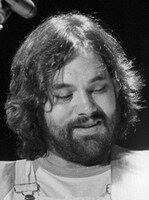 Il y a 39 ans aujourd'hui, le 29 juin 1979, une crise cardiaque causée par une overdose accidentelle de cocaïne emportait Lowell Thomas George. Auteur-compositeur-interprète, multi-instrumentiste (guitare, harmonica, flûte, saxophone, sitar), Lowell George était le chanteur du groupe de rock Little Feat.
22 juin 2018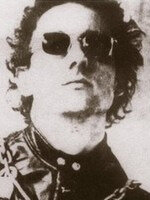 Il y a 41 ans aujourd'hui, le 22 juin 1977, une pancréatite aiguë, suite à des problèmes d'alcool et de drogue, emportait Peter Ravenscroft Laughner. Guitariste, chanteur et compositeur, Peter Laughner a été membre fondateur, au milieu 70, des groupes cultes Rocket from the Tombs et Pere Ubu.
16 juin 2018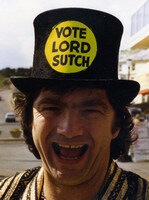 Il y a 19 ans aujourd'hui, le 16 juin 1940, David Edward Sutch, troisième comte d'Harrow, connu sous le pseudonyme de Screaming Lord Sutch, se suicidait par pendaison. Chanteur et musicien (peu talentueux) et homme politique (candidat jamais élu, plus de 40 élections perdues), Screaming Lord Sutch était le fondateur et leader du groupe The Savages. Quelques piliers du rock et du blues britannique, comme Keith Moon, Jeff Beck, Jimmy Page, Ritchie Blackmore, John Bonham ou Nicky Hopkins, sont passés dans ce groupe.
04 juin 2018
Il y a 24 ans aujourd'hui, le 4 juin 1994, un cancer emportait Derek Leckenby, surnommé Lek par ses amis. Guitariste principal du groupe Herman's Hermits, Derek Leckenby est l'arrangeur du premier grand succès du groupe "I'm Into Something Good".
31 mai 2018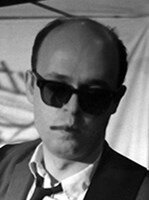 Il y a 14 ans aujourd'hui, le 31 mai 2004, Robert Wolfe Quine se suicidait par overdose d'héroïne. Guitariste talentueux, Robert Quine a été membre du groupe punk Richard Hell and the Voidoids et joué avec Lou Reed. Robert à également publié quelques album solo.
25 mai 2018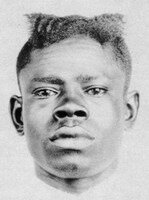 Il y a 55 ans aujourd'hui, le 24 mai 1977, disparaissait Marion / Milton "Lindberg" Sparks. Bluesman, frère jumeaux de Aaron "Pinetop" Sparks, Lindberg est connu pour avoir fait équipe avec ce dernier.
24 mai 2018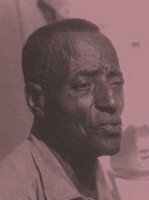 Il y a 41 ans aujourd'hui, le 24 mai 1977, disparaissait Cary Tate. Je n'ai pas d'info sur ce bluesman.
20 mai 2018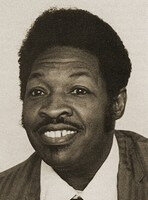 Il y a 41 ans aujourd'hui, le 20 mai 1977, une crise cardiaque emportait Lafayette Jerl Thomas. Chanteur et guitariste de blues, Lafayette Thomas à été initié à la guitare par son oncle Jesse "Babyface" Thomas. C'est l'un des rares guitaristes d'après-guerre à avoir développé un style personnel inspiré de celui de T-Bone Walker.
13 mai 2018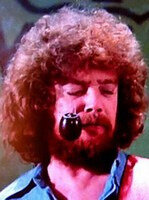 Il y a 6 ans aujourd'hui, le 13 mai 2012, Donald "Duck" Dunn mourait dans son sommeil. Auteur-compositeur, bassiste, musicien de studio, producteur de disque, Donald Dunn est connu pour avoir été membre de Booker T. and the M.G.'s et des Blues Brothers.
11 mai 2018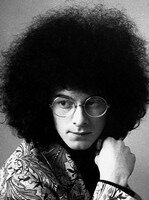 Il y a 15 ans aujourd'hui, le 11 mai 2003, une rupture de varices œsophagiennes, suite à une cirrhose du foie, emportait David Noel Redding. Bassiste, chanteur, guitariste, mandoliniste et violoniste, Noel Redding était principalement connu pour avoir accompagné Jimi Hendrix et David Edward Sutch.