12 avril 2015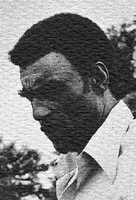 Il y a 36 ans aujourd'hui, le 12 avril 1979, disparaissait Pernell Charity. Je n'ai pas beaucoup d'informations sur chanteur et guitariste de Piedmont Blues, il semble que bien que son style émanait d'influences variées, il ait passé la plupart de sa vie dans sa ville natale de Waverly en Virginie.
09 avril 2015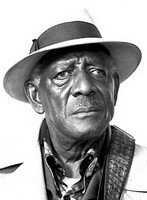 Il y a 18 ans aujourd'hui, le 9 avril 1997, disparaissait Yank Rachell. Chanteur, mandoliniste, guitariste et harmoniciste, Yank Rachell était un des rares bluesmen à jouer de la mandoline. Guitariste accompagnateur de son amis Sleepy John Estes jusqu'à sa mort, Yank joua entre autres avec Big Joe Williams et Sonny Boy Williamson I.
08 avril 2015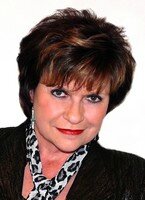 Chanteuse auteur-compositrice et guitariste de Chicago blues, E.G. Kight (Eugenia Gail Kight) a appris à jouer de la guitare avec sa grand-mère dès lâge de cinq ans. Kight a travaillé avec de nombreux musiciens dont Jerry Lee Lewis, Luther Allison, Hubert Sumlin, Pinetop Perkins, Taj Mahal, B.B. King et Koko Taylor, son influence principale.
07 avril 2015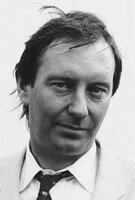 Il y a 21 ans aujourd'hui, le 7 avril 1994, un cancer des glandes lymphatiques emportait Lee Brilleaux. Cofondateur, avec le guitariste Wilko Johnson, du groupe Dr. Feelgood, Lee Brilleaux est principalement connu être le chanteur et l'hamoniciste de ce groupe. Le style du groupe était une sorte de rhythm and blues puissant et minimaliste, fait de compositions originales et de nombreuses reprises de standards du blues et du rock 'n' roll.
05 avril 2015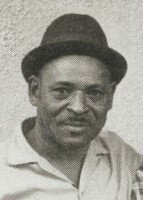 Il y a 46 ans aujourd'hui, le 4 avril 1969, disparaissait Billy Bizor. Harmoniciste de blues, Billy Bizor (parfois orthographié Billy Biser ou Billy Bizer) était surtout connu pour avoir accompagné son cousin Lightnin' Hopkins. Sa façon de jouer assez personnelle se rapprochait plus du style des harmonicistes des années 20 que de celui de ceux d'après guerre.
03 avril 2015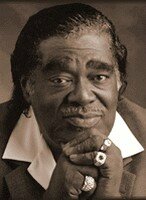 Il y a 14 ans, le 3 avril 2001, un cancer emportait Big Daddy Kinsey. Musicien et chanteur de Chicago blues à la voix rauque, Big Daddy commença à jouer du Gospel en accompagnant son père (pasteur pentecôtiste) à la guitare dès l'âge de 6 ans. Après avoir joué dans des groupes locaux de Gary (banlieue Est de Chicago), il forma, avec ses trois fils: Donald (guitare), Kenneth (basse) et Ralph (batterie), le groupe The Kinsey Report. Le groupe fut très vite rejoint par Ron Prince (guitare).
29 mars 2015
Il y a 49 ans aujourd'hui, le 29 mars 1966, Jazz Gillum décédait des suites d'une bagarre. Chanteur, harmoniciste de blues, Jazz Gillum a été le premier à introduire l'harmonica dans les orchestres de Chicago blues. Avant de jouer en solo, Gillum a travaillé en duo avec Big Bill Broonzy.
28 mars 2015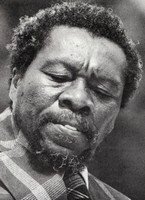 Il y a 36 ans aujourd'hui, le 28 mars 1979, disparaissait Joe Willie Wilkins. Chanteur, guitariste, auteur-compositeur de Memphis blues, Joe Willie Wilkins, issu d'un père guitariste amis du légendaire Charley Patton, a commencé très jeune à jouer de l'harmonica et de l'accordéon. Devenu bon guitariste, sa carrière a véritablement commencée dans les années 1940, lorsqu'il remplaça Robert Lockwood, Jr. dans le Sonny Boy Williamson II's band. Wilkins a eu beaucoup d'influence sur les guitaristes de Memphis blues, y compris sur des pointures comme B.B. King, Little Milton ou Albert King.
27 mars 2015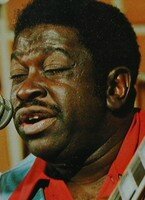 Il y a 16 ans aujourd'hui, le 27 mars 1999, une pneumonie emportait Mighty Joe Young. Chanteur et musicien de Chicago blues, Mighty Joe Young était un guitariste au jeu subtil doté d'une voix chaude et enveloppante. Young a enregistré avec les orchestres d'Howling Wolf, Jimmy Rogers, Billy Boy Arnold et accompagné des légendes comme Willie Dixon, Jimmie Dawkins, Otis Rush ou Magic Sam. Il enregistra aussi avec Albert King et Koko Taylor.
25 mars 2015
Chanteur et guitariste, Eddy Clearwater, surnommé "The Chief", est à 80 ans passé, l'un des derniers représentant du Chicago Blues des années 1960. A ses début imitateur de Chuck Berry, son empreinte musicale très originale est faite de Gospel de Country-blues et surtout de rock'n roll. Gaucher, Eddy joue comme le faisait Jimi Hendrix, sur des guitares de droitiers montées à l'envers.