23 mai 2015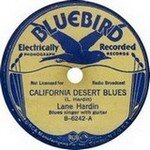 Il y a tout juste 40 ans aujourd'hui, le 23 mai 1975, disparaissait Lane Hardin. Il y a peu d'information sur ce bluesman, on ne sait même pas si il était noir ou blanc...
19 mai 2015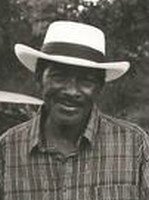 Il y a 18 ans aujourd'hui, le 19 mai 1997, Asie Payton mourait d'une crise cardiaque au volant de son tracteur. Chanteur et guitariste de blues, Asie Payton n'a jamais cherché à faire fructifier son talent et préféra rester fermier toute sa vie. Heureusement, le patron de Fat Possum le convainquit d'enregistrer un album dans le petit club du bluesman Junior Kimbrough.
17 mai 2015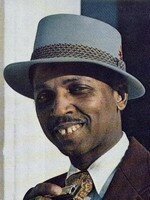 Il y a 26 ans aujourd'hui, le 17 mai 1989, disparaissait Good Rockin 'Charles. Auteur-compositeur-interprète et harmoniste de chicago blues, Good Rockin 'Charles n'a sorti qu'un seul album. Il est connu pour avoir travaillé avec Johnny "Man" Young, Otis "Big Smokey" Smothers, Arthur "Big Boy" Spires et Jimmy Rogers.
15 mai 2015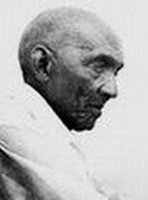 Il y a 45 ans aujourd'hui, le 15 mai 1970, disparaissait Nathan Beauregard. Chanteur et guitariste de blues, Nathan Beauregard était un musicien aveugle. Connu pour s'être associé à Frank Stokes, on en sait très peu sur la vie de Nathan. Il a joué au Memphis Country Blues festival de 1968.
13 mai 2015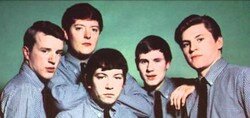 Groupe mythique de la scène Rythm'n'Blues anglaise des années 60, The Animals auraient pu devenir aussi grands que les Stones ou les Beatles. En deux ans (1964-1966), le groupe va occuper le haut des charts et imposer Eric Burdon comme un des meilleurs chanteurs britanniques de rock et de blues. Formidables musiciens, ils avaient l'âme d'interprète, mais peu celle d'auteurs-compositeurs...
11 mai 2015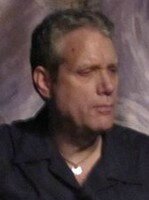 Il y a tout juste un an aujourd'hui, le 11 mai 2014, disparaissait Pete Special. Chanteur et guitariste de blues, Pete Special était notamment connu comme membre fondateur de Big Twist & The Mellows Fellows, de Pete Special & The Shivers featuring Lynne Jordan, et accompagnateur du Band de Levon Helm.
10 mai 2015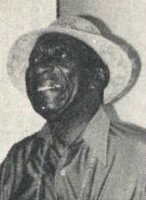 Il y a 36 ans aujourd'hui, le 10 mai 1979, disparaissait Carl Martin. Chanteur de Piedmont Blues, Carl Martin était capable de jouer d'une grande quantité d'instruments (guitare, mandoline, violon, basse de violon) et de styles musicaux (blues, jazz, pop, country). Martin a enregistré avec différents groupes, The Four Keys, The Tennessee Chocolate Drops, The Wandering Troubadours et Martin, Bogan & the Armstrongs. Carl a également accompagné des musiciens comme Bumble Bee Slim, Tampa Red ou Freddie Spruell.
09 mai 2015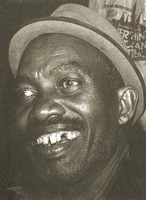 Il y a 39 ans aujourd'hui, le 9 mai 1976, une attaque cardiaque emportait Floyd "Dipper Boy" Council. Chanteur, guitariste et mandoliniste de Piedmont blues, Floyd Council était un musicien populaire dans tout le Sud-Est des États-Unis. Floyd Council, deviendra célèbre pour avoir donné au groupe Pink Floyd la moitié de leur nom de scène (Le Pink venant d'un autre bluesman local, Pink Anderson)!
03 mai 2015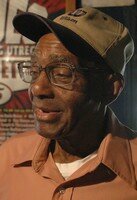 Il y a 7 ans aujourd'hui, le 3 mai 2008 disparaissait John Lee Ziegler (parfois orthographié Zeigler). Guitariste et chanteur de blues, John Lee Ziegler avait un jeu particulier dû au fait qu'il était gaucher et jouait avec les cordes graves en bas. Le style de Ziegler ne ressemblait à aucun autre blues, il avait développé une plaisante technique de slide fluide complétée par une voix de fausset délicate.
01 mai 2015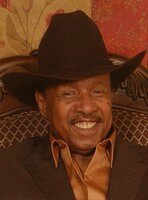 Chanteur et guitariste de blues, Lee Baker Jr (alias Lonnie Brooks) a été élevé au son banjo dixieland de son grand-père. Influencé par Guitar Slim, Lee Baker a appris la guitare, s'est mis à jouer dans divers orchestres locaux dont celui de Clifton Chenier, sous le nom de Guitar Junior. Au début des années 1960 Lee rejoint Chicago et prend le pseudo de Lonnie Brooks un certain Luther Johnson officiant déjà sous le nom de Guitar Junior...