08 juin 2015
Il y a 47 ans aujourd'hui, le 8 juin 1968, disparaissait Bumble Bee Slim. Chanteur et un guitariste de Piedmont blues, Bumble Bee Slim était l'un des bluesmen les plus populaires des années 30, au cours desquelles il a a enregistré près de 150 titres. Compositeur de nombreux standards du blues, il a été accompagné par Big Bill Broonzy, Tampa Red, Peetie Wheatstraw, Memphis Minnie ou Washboard Sam.
06 juin 2015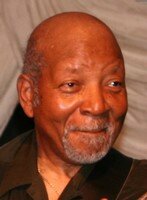 Guitariste et chanteur de blues, Jody Williams est l'un des derniers survivants de l'âge d'or du Chicago blues. Musicien dans les studios Chess à Chicago, Jody a travaillé avec Willie Dixon, Muddy Waters, Howlin'Wolf, BB King, Memphis Slim... Guitariste avant-gardiste, il a développé très jeune un style de guitare personnel et original et a beaucoup contribué a forgé un style qui est devenu ce que l'on appelle le West Side Blues.
03 juin 2015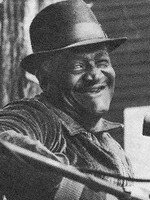 Il y a 27 ans aujourd'hui, le 3 juin 1988, disparaissait Jim Brewer (surnommé quelquefois Blind Jim Brewer, parce qu'aveugle). Guitariste et chanteur de blues et de gospel, Jim Brewer s'est vu offrir une guitare, très jeune, par son père, afin qu'il puisse gagner sa vie en tant que musicien. Jim avait un sens innée de la rythmique et une voix douce et harmonieuse.
25 mai 2015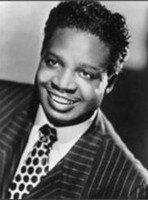 Il y a 90 ans aujourd'hui, le 25 mai 1925, une crise cardiaque emportait Roy Brown. Chanteur et pianiste de Rhythm and Blues, Roy Brown est le créateur du courant "jump blues", fortement inspiré du blues et du gospel. Roy est l'auteur d'un des classiques du rock'n'roll, "Good Rockin' Tonight", immortalisé par Elvis Presley.
24 mai 2015
Il y a tout juste 60 ans aujourd'hui, le 24 mai 1955 disparaissait Sara Martin. Chanteuse de blues, Sara Martin a commencé sa carrière dans le vaudeville. Sara a réalisé de nombreux enregistrements, dont quelques-uns sous les noms Margaret Johnson et Sally Roberts. On pense qu'elle fut la première à enregistrer "Ain't Nobody's Business", devenu depuis, un grand standard du blues. Elle a également enregistré avec des artistes comme Fats Waller, Clarence Williams, King Oliver et Sylvester Weaver.
23 mai 2015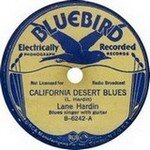 Il y a tout juste 40 ans aujourd'hui, le 23 mai 1975, disparaissait Lane Hardin. Il y a peu d'information sur ce bluesman, on ne sait même pas si il était noir ou blanc...
19 mai 2015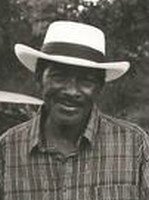 Il y a 18 ans aujourd'hui, le 19 mai 1997, Asie Payton mourait d'une crise cardiaque au volant de son tracteur. Chanteur et guitariste de blues, Asie Payton n'a jamais cherché à faire fructifier son talent et préféra rester fermier toute sa vie. Heureusement, le patron de Fat Possum le convainquit d'enregistrer un album dans le petit club du bluesman Junior Kimbrough.
17 mai 2015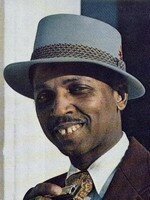 Il y a 26 ans aujourd'hui, le 17 mai 1989, disparaissait Good Rockin 'Charles. Auteur-compositeur-interprète et harmoniste de chicago blues, Good Rockin 'Charles n'a sorti qu'un seul album. Il est connu pour avoir travaillé avec Johnny "Man" Young, Otis "Big Smokey" Smothers, Arthur "Big Boy" Spires et Jimmy Rogers.
15 mai 2015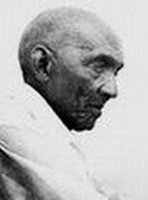 Il y a 45 ans aujourd'hui, le 15 mai 1970, disparaissait Nathan Beauregard. Chanteur et guitariste de blues, Nathan Beauregard était un musicien aveugle. Connu pour s'être associé à Frank Stokes, on en sait très peu sur la vie de Nathan. Il a joué au Memphis Country Blues festival de 1968.
13 mai 2015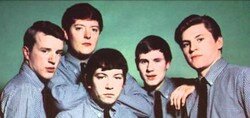 Groupe mythique de la scène Rythm'n'Blues anglaise des années 60, The Animals auraient pu devenir aussi grands que les Stones ou les Beatles. En deux ans (1964-1966), le groupe va occuper le haut des charts et imposer Eric Burdon comme un des meilleurs chanteurs britanniques de rock et de blues. Formidables musiciens, ils avaient l'âme d'interprète, mais peu celle d'auteurs-compositeurs...