19 août 2014
Il y a 61 ans, le 19 août 1953, une une broncho-pneumonie emportait Willie Love. Chanteur et pianiste de delta blues et de boogie-woogie, Willie Love est principalement connu pour avoir accompagné Sonny Boy Williamson II.
13 août 2014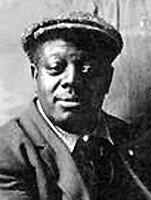 Il y a 65 ans, le 13 août 1949, disparaissait King Solomon Hill. Chanteur et guitariste autodidacte, King Solomon Hill de son vrai nom Joe Holmes, bien que son identité ai donné lieu à controverse, n'a laissé comme héritage qu'une poignée d'enregistrements. Son style était assez singulier.
11 août 2014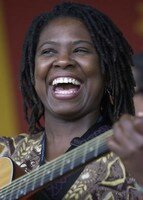 Chanteuse charismatique, Ruthie Foster a grandi dans une famille de chanteurs de Gospel. Si le gospel reste sa marque de fabrique, son style constitue une admirable synthèse de blues et de folk, le tout mêlé de gospel, de pop et de soul. Sa voix puissante et sensible au timbre magnifique rappelle les plus grandes (Mahalia Jackson, Aretha Franklin ou Ella Fitzgerald).
10 août 2014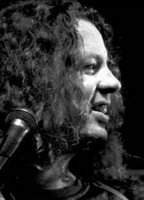 Il y a 12 ans, le 10 août 2002, un cancer du pancrèas emportait Michael Houser. Guitariste, chanteur, compositeur, Michael Houser a été le leader durant 16 ans de Widespread Panic, groupe de rock sudiste mariant free jazz, blues et country.
05 août 2014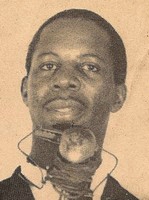 Il y a 57 ans, le 5 août 1957, le tétanos emportait Joe Hill Louis. Chanteur de blues et de rhythm and blues, Joe Hill Louis fut, avec son ami Doctor Ross, l'un des hommes-orchestres les plus talentueux de la scène Blues de Memphis durant les années 50. Guitariste, harmoniciste et percussionniste, Joe était un véritable homme orchestre ambulant.
30 juillet 2014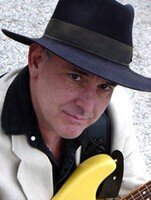 Vétéran de la scène blues-rock, à la tête des Nighthawks, puis des Assassins, Jimmy Thackery conduit à présent The Drivers. Influencé par Buddy Guy, Jimi Hendrix et Otis Rush, Jimmy a beaucoup appris en accompagnant des pointures comme Muddy Waters ou James Cotton. Très bon guitariste et compositeur, son style unique, son toucher et le son de sa musique électrisent les foules qui ont le bonheur de le voir.
27 juillet 2014
Il y a, tout juste, 40 ans aujourd'hui, un cancer emportait Lightnin' Slim. Guitariste et chanteur de swamp blues (le blues des marais de Louisiane), Lightnin' Slim a appris les rudiments de la guitare avec son père, puis avec son fère aîné. Son jeu de guitare n'étant pas très raffiné, sa voix rocailleuse et traînante était son instrument principal.
26 juillet 2014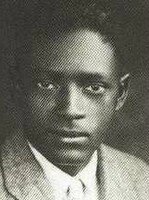 Il y a 64 ans, le 26 juillet 1950, disparaissait Papa Charlie McCoy (ne pas confondre avec Charlie McCoy, harmoniciste et guitariste de musique country). Auteur-compositeur-interprète, mandoliniste et guitariste de Delta blues, Charlie McCoy dès la fin de son son adolescence accompagnait des artistes comme Rubin Lacy, Son Spand, Walter Vinson, Tommy Johnson ou Ishman Bracey. Pendant un moment il a accompagné sa belle soeur Memphis Minnie, puis mené son propre groupe, Papa Charlie's Boys, avant de rejoindre son frère Kansas Joe McCoy dans les Harlem Hamfats.
21 juillet 2014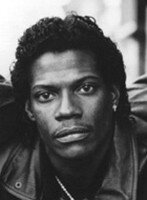 Il y a 12 ans, le 21 juillet 2002, une crise cardiaque emportait Little Jimmy King. Chanteur, compositeur, guitariste gaucher, Little Jimmy King a concocté son nom de scène par déférence pour ses deux héros musicaux, Jimi Hendrix et Albert King. Little Jimmy King à travaillé avec Albert King, The Memphis Soul Survivors et enregistré avec ses deux frères.
18 juillet 2014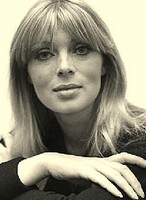 Il y a 26 ans, le 18 juillet 2014, une hémorragie cérébrale emportait Nico. Chanteuse, actrice, musicienne, muse, mannequin, Nico possèdait une voix plus que grave, gutturale, monocorde presque sans aucune inflections. Elle est principalement connue comme chanteuse aux côtés de Lou Reed dans le mythique premier album du Velvet Underground.