06 juin 2014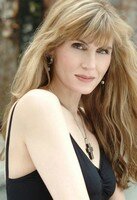 Guitariste et chanteuse, Rory Block a réussi à s'imposer en puisant dans le répertoire des pères fondateurs du Delta blues. Enfant, Rory rodait fréquemment dans à Greenwich Village où son père tenait une cordonnerie. Adolescente, elle part à la recherche des derniers géants du blues et bénéficie des leçons de Mississippi John Hurt, Reverend Gary Davis et Son House...
28 mai 2014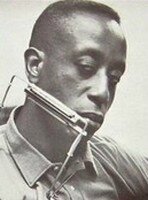 Il y a 21 ans, le 28 mai 1993, disparaissait Doctor Ross. Véritable "homme-orchestre" : chanteur, guitariste, harmoniciste et batteur, "The One Man Band" (son surnom) a su développer une assise rythmique et un swing dignes des plus grands interprètes.
26 mai 2014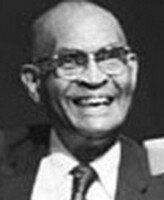 Il y a 27 ans, le 26 mai 1987, disparaissait Robert Wilkins. Chanteur et guitariste de country blues, Robert Wilkins pouvait jouer du ragtime, du blues et du gospel avec une égale facilité. Wilkins a cotoyé Furry Lewis, Son House, Charley Patton et Memphis Minnie.
22 mai 2014
Paralysé partiellement de ses mains, suite à une polio contractée durant son enfance, CeDell Davis a développé une technique particulière de guitare slide en remplaçant le bottleneck par un couteau, une fourchette ou un tournevis. Son style de jeu particulier amélioré, Davis joua dans divers "juke joints" du Delta du Mississippi. Il y rencontra le légendaire Robert Nighthawk, qu'il accompagna une dizaine d'années. Un soir, dans un club, une descente de police créa la panique, CeDell, piétiné, eut les deux jambes grièvement blessées et ne pourra plus quitter son fauteuil roulant.
20 mai 2014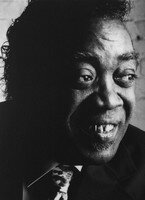 Il y 11 ans, le 20 mai 2003, disparaissait Joe "Guitar" Hugues. Chanteur et guitariste de blues, Joe "Guitar" Hugues a démarré une carrière solo dans les années 80, après avoir accompagné le saxophoniste Grady Gaines, puis T-Bone Walker (son idole).
18 mai 2014
Groupe talentueux de la West Coast fondé à la fin des années 70 par Charlie Baty et Rick Estrin, Little Charlie & The Nightcats, (maintenant présenté comme Rick Estrin & The Nightcats) n'ont enregistré leur premier album "All the Way Crazy" qu'en 1987.
15 mai 2014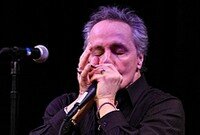 Harmoniciste et chanteur de blues, James Montgomery (ne pas confondre avec Big James Montgomery, tromboniste et chanteur), est le leader de The James Montgomery Blues Band. Parmi l'interminable liste d'artistes avec lesquels James a joué sur scène on peut citer: BB King, Muddy Waters, Buddy Guy, John Lee Hooker, Junior Wells, James Cotton, Bonnie Raitt, Gregg Allman, Duke Robillard, James Brown, The Rolling Stones, Joe Cocker... Et bien d'autres...
10 mai 2014
Il y a 44 ans aujourd'hui, le 10 mai 1970, disparaissait Frankie Lee Sims. Guitariste et chanteur de blues, cousin de Lightnin' Hopkins et neveux de Texas Alexander, Frankie Lee Sims a appris à jouer de la guitare avec Little Hat Jones. on style était particulier, un beat reconnaissable et un son propre dans les aigus.
06 mai 2014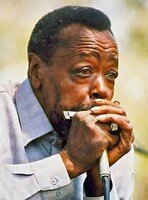 Il y a 7 ans, le 6 mai 2007, une crise cardiaque emportait Carey Bell. Harmoniciste et chanteur de blues, père du brillant guitariste Lurrie Bell, Carey Bell a appris les rudiments de son art auprès de grands maîtres comme Little Walter, Sonny Boy Williamson II et Big Walter Horton. Carrey a ensuite joué dans les groupes de Muddy Waters et de Willie Dixon et bien d'autres bluesmen connus. Alliant une voix chaude et puissante, son style de blues était intense et subtil, carré et mélodieux, avec des envolées funky cinglantes.
03 mai 2014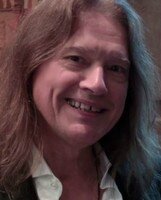 Chanteur et guitariste virtuose, Robben Ford est autant à l'aise dans le blues, le jazz que le rock. Il a joué avec de grands noms tels Joni Mitchell, Miles Davis, George Harrison, Kenny Garrett ou encore Bob Dylan. Compositeur d'un blues plutôt orienté jazz, le touché, le son très épuré, le lyrisme de ses improvisations sont sources d'émotions indéniables.