30 juillet 2014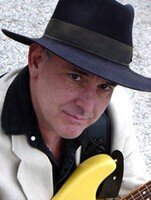 Vétéran de la scène blues-rock, à la tête des Nighthawks, puis des Assassins, Jimmy Thackery conduit à présent The Drivers. Influencé par Buddy Guy, Jimi Hendrix et Otis Rush, Jimmy a beaucoup appris en accompagnant des pointures comme Muddy Waters ou James Cotton. Très bon guitariste et compositeur, son style unique, son toucher et le son de sa musique électrisent les foules qui ont le bonheur de le voir.
27 juillet 2014
Il y a, tout juste, 40 ans aujourd'hui, un cancer emportait Lightnin' Slim. Guitariste et chanteur de swamp blues (le blues des marais de Louisiane), Lightnin' Slim a appris les rudiments de la guitare avec son père, puis avec son fère aîné. Son jeu de guitare n'étant pas très raffiné, sa voix rocailleuse et traînante était son instrument principal.
26 juillet 2014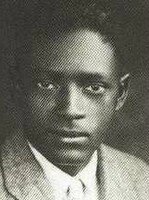 Il y a 64 ans, le 26 juillet 1950, disparaissait Papa Charlie McCoy (ne pas confondre avec Charlie McCoy, harmoniciste et guitariste de musique country). Auteur-compositeur-interprète, mandoliniste et guitariste de Delta blues, Charlie McCoy dès la fin de son son adolescence accompagnait des artistes comme Rubin Lacy, Son Spand, Walter Vinson, Tommy Johnson ou Ishman Bracey. Pendant un moment il a accompagné sa belle soeur Memphis Minnie, puis mené son propre groupe, Papa Charlie's Boys, avant de rejoindre son frère Kansas Joe McCoy dans les Harlem Hamfats.
21 juillet 2014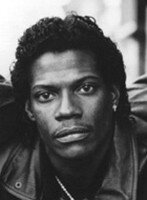 Il y a 12 ans, le 21 juillet 2002, une crise cardiaque emportait Little Jimmy King. Chanteur, compositeur, guitariste gaucher, Little Jimmy King a concocté son nom de scène par déférence pour ses deux héros musicaux, Jimi Hendrix et Albert King. Little Jimmy King à travaillé avec Albert King, The Memphis Soul Survivors et enregistré avec ses deux frères.
18 juillet 2014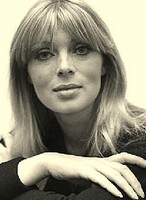 Il y a 26 ans, le 18 juillet 2014, une hémorragie cérébrale emportait Nico. Chanteuse, actrice, musicienne, muse, mannequin, Nico possèdait une voix plus que grave, gutturale, monocorde presque sans aucune inflections. Elle est principalement connue comme chanteuse aux côtés de Lou Reed dans le mythique premier album du Velvet Underground.
17 juillet 2014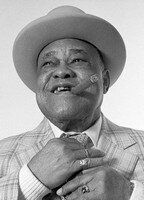 Il y a 31 ans, le 17 juillet 1983, disparaissait Roosevelt Sykes. Pianiste chanteur de blues et boogie-woogie, Roosevelt Sykes en plus d'avoir un jeu de piano bien a lui est doté d'une vraie "gueule" et une jovialité communicative. Son style et sa personnalité ont influencé des artistes comme Henry Gray, Otis Spann, Pinetop Perkins, Henry Townsend, Fats Domino ou Memphis Slim...
15 juillet 2014
Il y a 37 ans, le 15 juillet 1977, une crise cardiaque emportait Big John Wrencher. En dépit de son incontestable talent, les enregistrements de ce chanteur et harmoniciste de Chicago blues, sont malheureusement peu nombreux.
11 juillet 2014
Il y a 21 ans, le 11 juillet 1993, Boston Blackie était assassiné d'un coup de feu par un autre bluesman du nom de Tail Dragger. Tragique fin due à une sordide altercation ayant trait à la répartition des bénéfices d'un spectacle où ils s'étaient produits ensemble. Boston Blackie était un fin guitariste au style de blues assez incisif, sobre, efficace et superbement balancé !
08 juillet 2014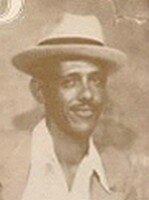 Il y a 23 ans, le 8 juillet 1991, disparaissait Willie Nix. Guitariste, batteur, chanteur de blues et de rhythm and blues, Willie Nix a commencé sa carrière comme danseur de claquettes à l'âge douze ans, et rejoint les Rabbit Foot Minstrels à seize ans. Willie a joué de la batterie derrière plusieurs grandes légendes du blues comme Sonny Boy Williamson II, Muddy Waters, Howlin' Wolf, Elmore James ou Sunnyland Slim.
07 juillet 2014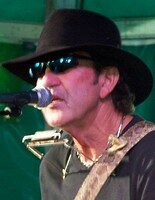 Chanteur-guitariste-harmoniciste, Tony Joe White est une figure du Swamp blues, une forme de blues où se mêlent boogie blues, country-rock et rythm'n blues. Belle voix grave, un soupçon de nostalgie, Tony Joe White s'accompagne uniquement d'un batteur, à la manière de certains vieux bluesmen. Tony a prêté ses chansons aux plus grands, comme Ray Charles ou Elvis Presley et a écrit, en autres pour Tina Turner, Dusty Springfield, Wilson Pickett, Waylon Jennings et George Jones.