03 juillet 2014
Il y a 17 ans, le 3 juillet 1997, disparaissait Johnny Copeland. Chanteur et guitariste américain de soul puis de blues, Johnny Copeland influencé par T-Bone Walker et Freddie King, était un maître du blues texan. Il a également accompagné Sonny Boy Williamson, Big Mama Thornton et Bobby Bland.
29 juin 2014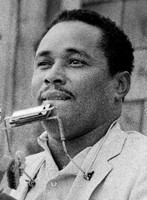 Il y a 36 ans, 29 juin 1978, disparaissait Juke Boy Bonner. Chanteur, guitariste et harmoniciste de blues, Juke Boy Bonner se produisit, dès son plus jeune âge, comme chanteur de rue a Houston ou Austin, ou dans les bars, accompagné par le juke-box du juke-joint, d'ou son surnom. Son style dépouillé viens tout droit des sources du blues.
25 juin 2014
Il y a 29 ans, le 25 juin 1985, une crise cardiaque emportait Pee Wee Crayton. Chanteur guitariste de blues et Rhythm and blues, Pee Wee Crayton a développé son propre style en s'inspirant de T-Bone Walker. On a souvent réduit son jeu de guitare à "un jeu agressif" en oubliant qu'il était capable subtilités intéressantes.
23 juin 2014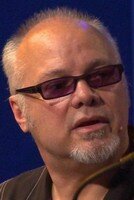 Auteur-compositeur-interprète et harmoniciste blues et soul, Curtis Salgado a débuté sa carrière avec son ami John Belushi et "les Blues Brothers". Sa voix chaude, veloutée, ne forçant jamais ses effets, en a fait un des meilleurs chanteurs de "blue eyed soul" de sa génération, ce qui lui a valu d'être associé à Robert Cray et Santana. Curtis a également enregistré avec d'autres grands noms du blues : Taj Mahal, Steve Miller, Jimmy Vaughan...
21 juin 2014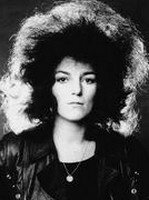 Il y a tout juste un ans, le 21 juin 2013, un cancer emportait Wendy Saddington. Chanteuse australienne de blues de soul et de jazz comparée à Janis Joplin par les Aussies, Wendy Saddington a fait partie de plusieurs groupes à succès: Chain, The Copperwine, Teadrop, James Taylor Move...
18 juin 2014
Il y a 3 ans, le 18 juin 2011, disparaissait Clarence Clemons. Saxophoniste, du E Street Band, le groupe de Bruce Springsteen. Clarence Clemons était l'un des rares musiciens de rock qui n'était pas la tête d'affiche de son groupe, mais qui faisait l'objet d'un culte. Surnommé "Big Man" en raison de son imposante carrure, Clemons a assuré le show pour "The Boss" durant 40 ans et restera connu pour être l'auteur de solos légendaires.
16 juin 2014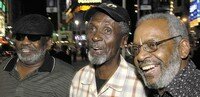 Groupe de musique gospel, blues et soul, The Holmes Brothers ce sont troix voix chaudes et chaleureuses qui s'envolent, planent, se chevauchent, se croisent comme si elles étaient connectées par télépathie.
11 juin 2014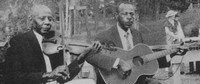 Il y a 64 ans, le 11 juin 1950, disparaissait James 'Jim' Baxter. Andrew & Jim Baxter était un duo formé par Andrew Baxter, au violon, et son fils Jim, à la guitare. Le tandem jouait tantôt du blues tantôt une musique plus traditionnelle.


10 juin 2014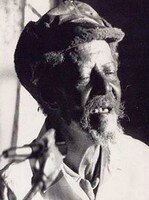 Il y a 20 ans, le 10 juin 1994, disparaissait Cecil Barfield. Inconnu de wikipédia (même en version anglaise), Cecil Barfield, connu aussi sous le nom de William Robertson, jouait du blues basique, sans fioriture, sans autre accompagnement que sa guitare.
06 juin 2014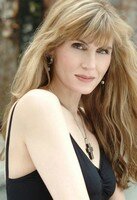 Guitariste et chanteuse, Rory Block a réussi à s'imposer en puisant dans le répertoire des pères fondateurs du Delta blues. Enfant, Rory rodait fréquemment dans à Greenwich Village où son père tenait une cordonnerie. Adolescente, elle part à la recherche des derniers géants du blues et bénéficie des leçons de Mississippi John Hurt, Reverend Gary Davis et Son House...