24 mai 2018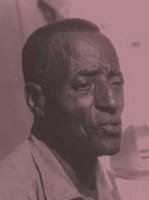 Il y a 41 ans aujourd'hui, le 24 mai 1977, disparaissait Cary Tate. Je n'ai pas d'info sur ce bluesman.
20 mai 2018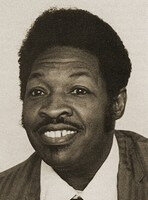 Il y a 41 ans aujourd'hui, le 20 mai 1977, une crise cardiaque emportait Lafayette Jerl Thomas. Chanteur et guitariste de blues, Lafayette Thomas à été initié à la guitare par son oncle Jesse "Babyface" Thomas. C'est l'un des rares guitaristes d'après-guerre à avoir développé un style personnel inspiré de celui de T-Bone Walker.
13 mai 2018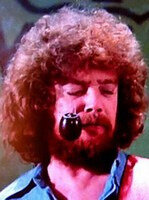 Il y a 6 ans aujourd'hui, le 13 mai 2012, Donald "Duck" Dunn mourait dans son sommeil. Auteur-compositeur, bassiste, musicien de studio, producteur de disque, Donald Dunn est connu pour avoir été membre de Booker T. and the M.G.'s et des Blues Brothers.
11 mai 2018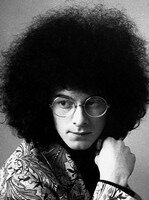 Il y a 15 ans aujourd'hui, le 11 mai 2003, une rupture de varices œsophagiennes, suite à une cirrhose du foie, emportait David Noel Redding. Bassiste, chanteur, guitariste, mandoliniste et violoniste, Noel Redding était principalement connu pour avoir accompagné Jimi Hendrix et David Edward Sutch.
29 avril 2018
Il y a 16 ans aujourd'hui, le 29 avril 2002, disparaissait Esau Weary. Je n'ai trouvé aucune info sur ce bluesman...
28 avril 2018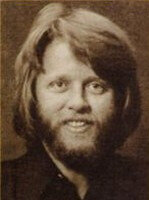 Il y a 38 ans aujourd'hui, le 28 avril 1980, Thomas Michael "Tommy" Caldwell mourait des suites d'un accident de voiture survenu quelques jours avant. Bassiste, fondateur et leader de The Marshall Tucker Band, Tommy Caldwell composa également quelques titres pour le groupe.
24 avril 2018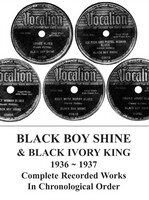 Il y a tout juste 70 ans cette année, en 1948 (je n'ai pas de date exacte), une tuberculose emportait Harold Holliday, connu sous le pseudonyme de Black Boy Shine. Chanteur et pianiste de blues assez doué, Black Boy Shine était actif dans la région de Houston.
02 avril 2018
Il y a 22 ans aujourd'hui, le 2 avril 1996, disparaissait Robert Lewis Jones, plus connu sous le nom de Guitar Gabriel ou de Nyles Jones. Auteur-compositeur-interprète, Guitar Gabriel avait un jeu de guitare unique qu'il qualifiait lui-même de "Toot Blues". Ce style combinait le Piedmont Blues, le Texas Blues, le Chicago blues et le Gospel.
01 avril 2018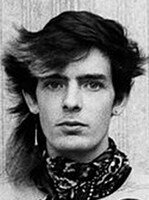 Il y a 26 ans aujourd'hui, le 1er avril 1992, Nigel Preston succombait à une overdode d'héroïne. Très bon batteur, Nigel Preston était connu comme membre fondateur du groupe de rock The Cult.
20 mars 2018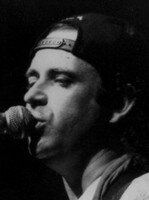 Il y a 18 ans aujourd'hui, le 20 mars 2000, une rupture d'anévrisme emportait Gene "Eugene" Andrusco. Acteur, compositeur, musicien, chanteur, producteur de disques et ingénieur, Gene Eugene fut leader du groupe de rock alternatif Adam Again, membre de The Swirling Eddies et membre fondateur de Lost Dogs.