21 septembre 2013
Il y a 49 ans, le 21 septembre 1964, disparaissait Bo Carter. Négligé par les spécialistes du blues, qui n'ont pas considéré sa musique comme "sérieuse", Bo Carter a connu un succès considérable en enregistrant des chansons truffées de paroles grivoises. C'est lui qui le premier a enregistré la chanson "Corrine Corrina", plus tard reprise par Big Joe Turner.
20 septembre 2013
Il y a 36 ans, le 20 octobre 1977, Ronnie Van Zant disparaissait tragiquement dans un accident d'avion. Principal compositeur et fondateur de Lynyrd Skynyrd, Ronnie était l'âme du groupe. Un style musical riche et ancré dans les racines de la musique populaire Américaine.
18 septembre 2013
Il y a 16 ans, le 18 septembre 1997, un cancer de la gorge emportait Jimmy Witherspoon. Archétype du "blues shouter" (avec Jimmy Rushing), Jimmy Witherspoon n'a cessé d'être le plus jazz des bluesmen ou le plus blues des jazzmen.
16 septembre 2013
Il y a 67 ans, le 16 septembre 1946, disparaissait Mamie Smith. Pianiste, actrice, chanteuse et danseuse de cabaret et de vaudeville, Mamie Smith avec son "Crazy Blues" sorti en 1920, est considéré comme étant la première a avoir graver dans la cire un morceau de "Race Music" (nom donné par les blancs à la musique des noirs américains).
Crazy Blues
14 septembre 2013
Il y a 32 ans, le 32 septembre 1981, disparaissait Furry Lewis. Bluesman de Memphis, au jeu de guitare bottleneck impressionnantk, Walter "Furry" Lewis, après avoir perdu une jambe suite à un accident de chemin de fer en 1917, décide de choisir la musique pour gagner sa vie. Il est un des premiers bluesmen redécouvert dans les années 60 et son influence sur nombre de musiciens est considérable.
06 septembre 2013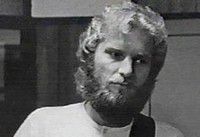 Il y a 23 ans, le 6 septembre 1990, disparaissait Tom Fogerty. Célèbre pour avoir été le guitariste de Creedence Clearwater Revival, Tom, en désacord avec son frère John, quitte le groupe en 1971. Bien que ses talents de chanteur n'étaient pas au niveau de son frère, il fit une carrière solo tout à fait honorable. Tom est malheureusement décédé du Sida, suite à une transfusion sanguine.
05 septembre 2013
Il y a 14 ans, le 5 septembre 1999, disparaissait Katie Webster. Pianiste remarquable et chanteuse à la voix chaude, classée parmi les artistes de Swamp Blues, Katie Webster était également à l'aise dans la Soul puisqu'elle a accompagné Otis Redding en personne.
04 septembre 2013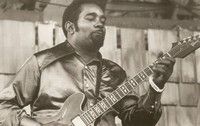 Il y a 19 ans, le 4 septembre 1994, une crise cardiaque terrassait Louis Myers. Brillant harmoniciste, Louis Myers était également un excellent guitariste au jeu très fluide, rythmicien très sûr et adepte du bottleneck. Vers 1950, Louis fonde The Aces en compagnie de Junior Wells, de son frère Dave et du batteur Fred Below. En 1952 Wells quitte le groupe et c'est Little Walter qui le remplace.
Short Haired Woman Southbound Blues
02 septembre 2013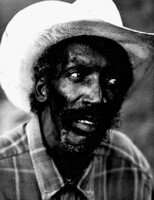 Il y a 10 ans, en septembre 2003, disparaissait Charles Caldwell. Quand Matthew Johnson le patron du label "Fat Possum" découvre Charles Caldwell en 2002, celui-ci agé de 59 ans fait pleurer sa vieille Gibson 135 rafistolée, de bars en bars, depuis une trentaine d'années. En 2003 Caldwell enregistrera son seul album "Remember Me", un disque bouleversant, d'un homme qui souffrait d'un cancer du pancréas et qui durant les sessions d'enregistrement, n'avait pas les moyens d'acheter des médicaments pour soulager sa douleur.
Remember Me Goin' Through The Woods
01 septembre 2013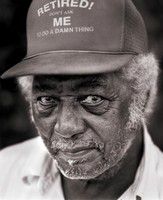 Il y 8 ans, le 1er septembre 2005, disparaissait R.L. Burnside. Malgré quelques enregistrements au début des années 60, pendant longtemps la musique de R.L. Burnside n'a guère rencontré le succès et ce n'est qu'au courant des années 90 que son blues au style unique a réellement trouvé un public au delà d'une scène locale.