27 juin 2013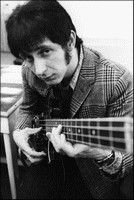 Il y a 11 ans, le 27 juin 2002, John Entwistle mourait d'une crise cardiaque, suite à une prise de cocaïne. Bassiste des Who, il est considéré comme l'un des plus talentueux virtuose de la guitare basse de tous les temps. On peut dire qu'Entwistle a changé la perception et la place de la basse au sein d'un groupe de rock, marquant le premier succès des Who "My Generation" d'un solo exécuté à une vitesse étonnante.
26 juin 2013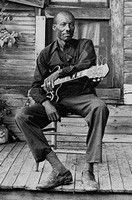 Il y a 20 ans, le 26 juin 1993, disparaissait James "Son" Thomas. Sculpteur et Bluesman, Thomas interprétait un blues traditionnel d'antan, sans fioriture.
22 juin 2013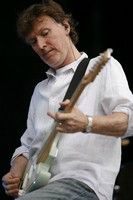 Stephen Lawrence est un chanteur et musicien multiinstrumentiste, qui s'est illustré d'abord avec le Spencer Davis group, puis Traffic et encore Blind Faith aux côtés d'Eric Clapton notamment, avant de se lancer en solo.
21 juin 2013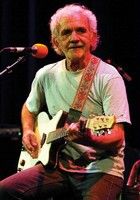 JJ Cale est un de ces artistes qui ne se prennent pas la tête et qui font de la musique sympa. Sa musique va de la country au rock, en passant par le jazz ou le blues.. Il a beaucoup influencé les artistes des années 1970 et 1980, notamment Mark Knopfler dans son jeu de guitare et sa façon de chanter, ainsi qu'Eric Clapton, qui a d'ailleurs repris plusieurs de ses chansons (After Midnight, Cocaine, I'll Make Love To You Anytime, Travelin' Light...).
19 juin 2013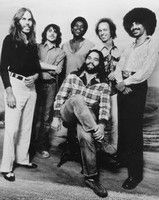 Little Feat réunit les anciens Mothers of Invention de Frank Zappa. Ce mythique groupe californien, influencé par le blues, se démarque par son style éclectique mêlant country, boogie, rock et funk dans un joyeux cocktail.
17 juin 2013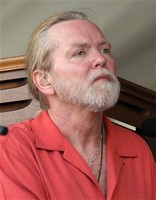 Chanteur-organiste-guitariste et compositeur, Gregg Allman est le petit frère du guitariste légendaire Duane Allman et le co-fondateur de The Allman Brothers Band, mythique groupe de blues-rock sudiste. Émouvante et atypique, sa voix compte parmi les plus importantes de l'histoire de la musique américaine.
13 juin 2013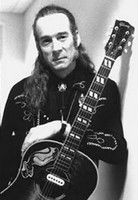 Il y a 20 ans, le 13 juin 1993, une crise cardiaque emportait John Campbell. Guitariste, chanteur et compositeur, John Campbell parlait et chantait le blues. Un blues épicé à la sauce texane et louisianaise qui vous prend viscéralement aux tripes, sans demi mesure.
06 juin 2013
Il y a 43 ans, le 6 juin 1970, disparaissait Lonnie Johnson. Ce grand guitariste, précurseurs de la guitare jazz et du blues moderne, a influencé la majorité des guitaristes de blues tel que Robert Johnson et T-Bone Walker à Buddy Guy et Stevie Ray Vaughan en passant par B.B. King et Eric Clapton.
05 juin 2013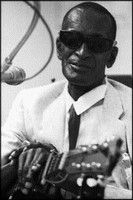 Il y a 36 ans, le 5 juin 1977, disparaissait Sleepy John Estes. Estes n'était pas un guitariste sophistiqué mais sa voix mourante aux débit saccadé était touchante. Après plusieurs enregistrements avant guerre, il passe aux oubliettes et, alors qu'on le suppose mort, un photographe le retrouve aveugle dans cabane misérable, sans eau ni électricité. John reprend alors une activité musicale.
04 juin 2013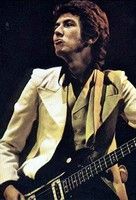 Il y a 16 ans, le 4 juin 1997, Ronnie Lane s'éteignait après avoir souffert 20 ans de sclérose en plaques. Ancien bassiste de "The Small Faces", dont il était le co-leader avec Steve Marriott (futur "Humble Pie"), puis de "The Faces" avec un certain Rod Stewart, Ronnie Lane finira par sortir plusieurs albums solo.