06 août 2013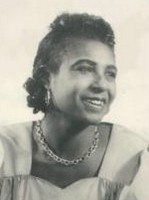 Il y a tout juste 40 ans, le 6 août 1973, disparaissait Memphis Minnie. Avec sa guitare et sa voix forte, rude et rugueuse, Memphis Minnie s'affirma comme l'une des plus grandes artistes afro-américaines de son temps, et influença des bluesmen comme Muddy Waters, Jimmy Rogers ou Big Mama Thornton.
04 août 2013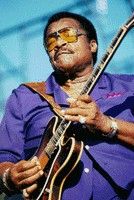 Il y a 8 ans, le 4 août 2005, disparaissait Little Milton. Chanteur et guitariste de blues et de soul, Milton a souvent été comparé à B.B. King ou Bobby "Blue" Bland dans la manière d'interpréter le blues et le R&B.
01 août 2013
Ray Davies est un musicien britannique célèbre pour avoir été le leader des Kinks, qui pour beaucoup restent le plus important groupe britannique après les Beatles et les Stones. Depuis la dissolution du groupe en 1996, Davies a entamé une carrière solo en tant que chanteur-compositeur-interprète, il reprend également des classiques du groupe.
25 juillet 2013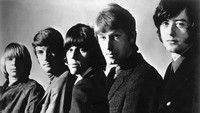 Véritable légende du rock, The Yardbirds n'est plus à présenter aux mélomanes invétérés. Connu pour le génie de ses musiciens et pour avoir été le berceau des légendaires guitaristes Jeff Beck, Jimmy Page et Eric Clapton, The Yardbirds doit notamment sa notoriété à la façon originale dont il a fait évoluer le rhythm and blues pour le transformer en rock.
22 juillet 2013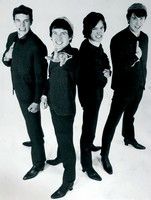 Ils n'ont pas été aussi nettement novateurs que the Beatles ni aussi populaires que the Rolling Stones ou the Who, mais malgré tout, the Kinks reste l'un des groupes les plus importants et influents de son époque. Leur musique puise ses influences dans divers genres, parmi lesquels le rhythm'n'blues, la musique folk et la country.
13 juillet 2013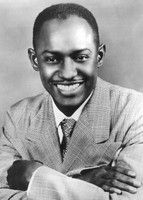 Il y a 19 ans, le 13 juillet 1994, disparaissait Eddie Boyd. Disciple de Big Maceo, Boyd était un grand pianiste de Chicago blues mais son nom n'est pas aussi connu que son oeuvre. En 1952, Eddie compose un des plus grands classiques du blues, "Five Long Years". Ce titre, dont Eric Clapton fera une version mémorable en 1994, est devenu un incontournable pour tous les bluesmen.
10 juillet 2013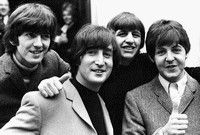 On ne présente plus les Beatles, le groupe phares des années 60' qui donna une nouvelle impulsion au rock à défaut de le réinventer. Véritable monument de l'histoire de la musique pop, le groupe anglais a à son actif un nombre incalculable de fans mais surtout une liste de tubes interminable : "Let it be", "Hey Jude", "Yesterday", "Love Me Do" ou encore "Help". Les Beatles demeurent, en dépit de sa séparation en 1970, l'un des groupes de rock les plus populaires au monde.
09 juillet 2013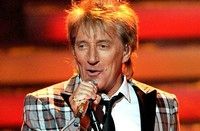 C'est au sein du Jeff Beck Group, puis de The Faces que Rod Stewart a été propulsé sur le devant de la scène. Véritable monument du rock britannique, Rod Stewart c'est une voix inimitable et un charisme naturel, ainsi qu'une bonne dose d'excentricité et une joie de vivre qu'il partage avec son public.
03 juillet 2013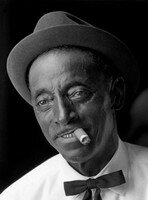 Il y a 41 ans, le 3 juillet 1972, un cancer emportait Fred McDowell. Bien qu'il apparaisse aujourd'hui comme un des très grands noms du Delta blues, "Mississippi" Fred McDowell n'a été découvert qu'en 1959. Sa particularité est due au bottleneck qu'il portait au majeur de la main gauche : il pouvait jouer rythmiquement tout en utilisant le slide. Les Stones lui doivent "You Got To Move", version finalement très proche de l'original.
27 juin 2013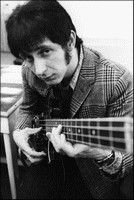 Il y a 11 ans, le 27 juin 2002, John Entwistle mourait d'une crise cardiaque, suite à une prise de cocaïne. Bassiste des Who, il est considéré comme l'un des plus talentueux virtuose de la guitare basse de tous les temps. On peut dire qu'Entwistle a changé la perception et la place de la basse au sein d'un groupe de rock, marquant le premier succès des Who "My Generation" d'un solo exécuté à une vitesse étonnante.