24 novembre 2016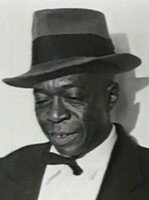 Il y a 52 ans aujourd'hui, le 24 novembre 1964, Edwin Goodwin Pickens, dit Buster Pickens, était abattu suite à une dispute dans un bar. Pianiste de blues, Buster Pickens, bien qu'il ait enregistré un album solo, était surtout connu comme sideman de Alger "Texas" Alexander et de Lightnin' Hopkins.
11 novembre 2016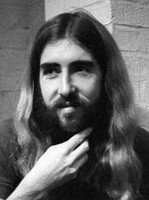 Il y a 44 ans aujourd'hui, le 11 novembre 1972, Raymond Berry Oakley III, disparaissait dans un accident de moto. Bassiste, Berry Oakley est connu pour avoir été l'un des fondateurs de The Allman Brothers Band. Circonstance troublante, Duane Allman, guitariste lui aussi du même groupe, s'était tué, en moto également, un an plus tôt, à quelques rues d'intervalle.
08 novembre 2016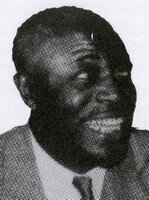 Il y a 48 ans aujourd'hui, le 8 novembre 1968, une crise cardiaque emportait James Arnold, connu sous le nom de Kokomo Arnold. Chanteur et guitariste gaucher, Kokomo Arnold était un maître de la slide guitare et son influence sur le Blues de Chicago a été déterminante. Auteur véritable de "Sweet Home Chicago" qu'il a enregistré sous le titre de "Kokomo Blues", Kokomo jouait du Lap steel guitar (guitare posée sur les genoux).
05 novembre 2016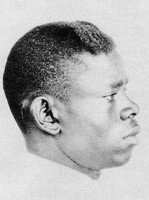 Il y a 81 ans aujourd'hui, le 5 novembre 1935, disparaissait Aaron "Pinetop" Sparks. Pianiste de blues et de boogie-woogie, Pinetop Sparks est connu pour avoir fait équipe avec son frère jumeaux Marion/Milton "Lindberg" Sparks qui lui disposait d'une meilleure aptitude pour le chant. Les deux frères ont enregistrés ensemble sous les noms de "Pinetop and Lindberg" et "Sparks Brothers", mais aussi chacun de leur coté avec d'autres bluesmen.
04 novembre 2016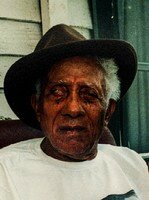 Il y a 18 ans aujourd'hui, le 4 novembre 1998, disparaissait Eugene Powell, connu sous le nom de Sonny Boy Nelson. Sa mère gérante d'un juke-joint, Eugene a grandi avec le blues et dès l'âge de 7 ans il commençait à jouer de la guitare et devint vite multi-instrumentiste (banjo, harmonica, cor, mandoline et violon). Sonny a fait ses armes avec des bluesmen comme Robert Nighthawk, Robert Hill ou Richard "Hacksaw" Harney.
22 octobre 2016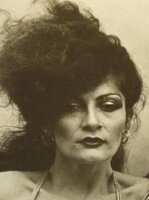 Il y a tout juste 30 ans aujourd'hui, le 22 octobre 1986, Jane Dornacker décédait dans un accident d'hélicoptère, alors qu'elle effectuait un reportage radio. Auteur-compositrice-interprète, claviériste, actrice, comédienne et reporter, Jane Dornacker est connue pour avoir été la chanteuse du groupe Leila and the Snakes. Jane à également travaillé avec The Tubes.
21 octobre 2016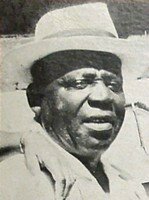 Il y a 54 ans aujourd'hui, le 21 octobre 1962, une crise cardiaque emportait J.D. Short (connu également sous les noms de Jelly Jaw Short et Jaydee Short). Chanteur multi-instrumentiste (guitariste, harmoniciste, pianiste, saxophoniste, clarinettiste, batteur), J.D. Short était un artiste très polyvalent. Short a travaillé, notamment, avec the Neckbones, Henry Spaulding, Honeyboy Edwards, Douglas Williams et son cousin Big Joe Williams.
18 octobre 2016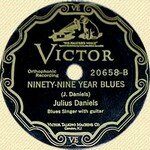 Il y a 69 ans aujourd'hui, le 18 octobre 1947, disparaissait Julius Daniels. Guitariste et chanteur, Julius Daniels est considéré comme l'un des pionniers du Piedmont blues. Julius jouait sur une guitare à 12 cordes.
12 octobre 2016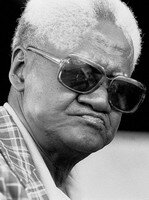 Il y a 31 ans aujourd'hui, le 12 octobre 1985, disparaissait Blind John Davis, né John Henry Davis. Chanteur et très bon pianiste de jazz et boogie-woogie, Blind John Davis a participé à de multiples sessions jouant derrière des artistes comme Jazz Gillum, Memphis Minnie, Lonnie Johnson, Big Bill Broonzy, John Lee "Sonny Boy" Williamson, Tampa Red ou Merline Johnson.
03 octobre 2016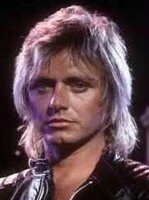 Il y a 16 ans aujourd'hui, le 3 octobre 2000, un cancer du pancréas emportait Benjamin Orzechowski, connu sous le nom de Benjamin Orr. Bassiste et second chanteur et membre fondateur du groupe The Cars, Benjamin Orr, a également, en marge du groupe, travaillé en solo.