11 mai 2016
Il y a 37 ans aujourd'hui, le 11 mai 1979, disparaissait Lester Raymond Flatt. Guitariste, mandoliniste, chanteur, compositeur, Lester Flatt est considéré comme l'un des pionniers de la musique bluegrass. A l'âge de 7 ans, Lester jouait de la guitare et chantait dans une chorale d'église, ce qui faisait déjà de lui ne célébrité locale. Plus tard il forma avec Earl Scruggs, l'un des duos de bluegrass les plus célèbres "Flatt & Scruggs". Quand ils se séparèrent, Flatt créa The Nashville Grass.
30 avril 2016
Il y a tout juste 50 ans aujourd'hui, le 30 avril 1966, Richard George Fariña trouvait la mort dans accident de moto. Auteur-compositeur-interprète, poète et romancier, Richard Fariña est connu pour les enregistrement qu'il a fait avec son épouse Mimi Fariña née Margarita Mimi Baez (soeur de Joan Baez). Issus de la scène folk de Greenwich Village, Richard, intime de Bob Dylan, était considéré comme un leader du courant de la contre-culture dans les années 1960.
28 avril 2016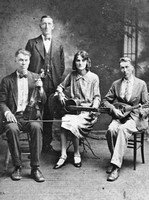 Il y a 31 ans aujourd'hui, le 28 avril 1985, disparaissait Hoyt "Floyd" Ming. Joueur de fiddle, Hoyt Ming était le leader de l'orchestre "Floyd Ming and the Pep Steppers" qu'il avait formé des membres de sa famille. Le groupe jouait dans les bals et foire locales, mais il se sont également au National Folk Festival et son apparu dans le film "Ode to Billy Joe".
18 avril 2016
Il y a tout juste 80 ans aujourd'hui, le 18 avril 1936 une pneumonie emportait Willie Milton Brown. Chanteur et chef d'orchestre, Milton Brown est considéré comme le père du Western Swing (ou Texas Swing). Une musique country à base de violon, de guitare, fortement imprégnée de Jazz qui lui donne un rythme de Swing...(d'où son nom).
13 avril 2016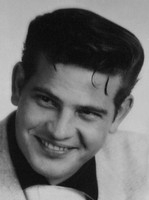 Il y a tout juste 30 ans aujourd'hui, le 13 avril 1986, John Washington Dollar Jr, connu sous le nom de Johnny Dollar, se suicidait. Auteur-compositeur-interprète, Johnny Dollar fait partie de ces nombreux chanteurs de musique country passés au rockabilly, puis oubliés.
06 avril 2016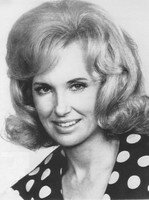 Il y a 18 ans aujourd'hui, le 6 avril 1998, une embolie pulmonaire emportait Virginia Wynette-Pugh, connue sous le nom de scène de Tammy Wynette. Auteur-compositrice-interpète, Tammy Wynette était une icône de la musique country surnommée par ses admirateurs "The First Lady of Country Music". Fervente défenseuse de la musique country, Tammy avait une présence sur scène hors du commun et une voix exceptionnelle.
27 mars 2016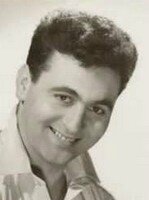 Il y a 47 ans aujourd'hui, le 27 mars 1969, disparaissait Willie Brady. Chanteur et guitariste country folk, Willie Brady a précédé les Clancy Brothers et contribué à ouvrir la voie au boum de la ballade irlandaise des années 1960. Il était l'oncle de la chanteuse folk, Anne Byrne.
24 mars 2016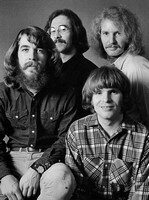 A la fois rock, folk, pop, blues et même aussi Country, Creedence Clearwater Revival (souvent appelé simplement Creedence ou désigné par ses initiales CCR) est considéré comme un des meilleurs groupes de la fin des années 60 et au début de la décennie suivante. Le groupe changea plusieurs fois de nom (The Blue Velvets, The Visions, The Golliwogs) et ce n'est que lorsque John Fogerty revient de l'armée, et décide de prendre les choses en main, qu'il rebaptise le groupe Creedence Clearwater Revival. John se décide alors de chanter de composer une musique simple, des morceaux avec une guitare très présente. A partir de là et pendant cinq années (1967 à 1972), le groupe grimpe au sommet des charts internationaux.
22 mars 2016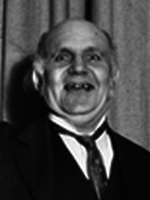 Il y a 64 ans aujourd'hui, le 22 mars 1952, disparaissait David Harrison Macon, connu sous le pseudonyme de Uncle Dave Macon et de Dixie Dewdrop. Banjoïste, chanteur, compositeur, comédien, Uncle Dave Macon est connu pour avoir été la première star du Grand Ole Opry. Ses performances très enjouées et son style très éclectique au banjo l'ont hissé parmi les plus mémorables des "grands-pères" country.
18 mars 2016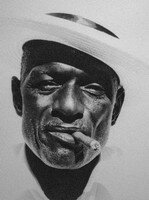 Il y a 32 ans aujourd'hui, le 18 mars 1984, disparaissait Joseph Spence. Chanteur et guitariste, Joseph Spence utilisait sa voix comme un instrument, en tirant des sons étonnants. Son style unique, combinait les traditions folklorique des Bahamas, aux blues et gospels classiques. Spence a inspiré divers artistes comme Ry Cooder, Taj Mahal, John Renbourn ou David Lindley.