15 février 2012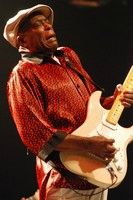 Adulé par Jimi Hendrix, Stevie Ray Vaughan et Eric Clapton, Buddy Guy est aujourd'hui considéré comme une légende du blues.
Hoochie Coochie Man est un standard du blues écrit et composé par Willie Dixon.
14 février 2012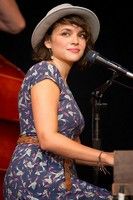 Norah Jones, avec son style si léger et sans fioritures chante un Jazz que même les néophytes apprécient.
13 février 2012
Le groupe français Magma, qu'on a voulu classer dans la grande famille du jazz, puis du jazz rock, puis du rock progressif, est à l'origine du genre musical baptisé Zeuhl.
Extrait Mekanïk Destruktïw Kommandöh.
12 février 2012
Décès de la chanteuse Whitney Houston à 48 ans.
Dans les années 1980 et 1990, Whitney Houston était devenue une des chanteuses les plus populaires au monde. La puissance naturelle de sa voix avait séduit les foules, c'était l'une des plus belles voix du rhythm and blues.
I Will Always Love You est une chanson de country composée, écrite et interprétée par Dolly Parton et sortie en 1974. Elle a été reprise en 1992 par Whitney Houston, atteignant un succès bien plus important que la version originale.
11 février 2012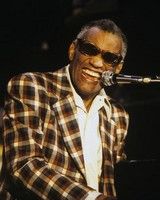 Excellent pianiste, chanteur compositeur arrangeur, Ray Charles est un carrefour où s'entrecroisent Jazz, R'n'B, Blues et Country. On le considère comme le créateur de la Soul.
10 février 2012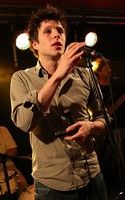 Auteur-compositeur, guitariste, harmoniciste et interprète, Charles Pasi est devenu en peu de temps un grand espoir de la scène blues française.
La version CD de Farewell My Love est un peu différente, elle se termine par un superbe morceau de saxo de Archie Shepp.
09 février 2012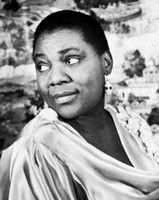 Disciple de Ma Rainey à ses débuts, Bessie Smith ne tarda pas à être sacrée "impératrice du blues", tant sa personnalité, artistique et humaine, en imposait à ceux qui l'approchaient. Sa superbe voix transposait toute la misère de son existence de noire et de l'inégalité profonde de la société américaine des années 30.
Un des plus vieils enregistrement de blues que j'ai trouvé (1929).
08 février 2012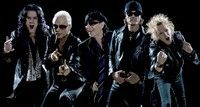 Scorpions est un groupe de hard rock qui a écrit de superbes ballades mélodiques telles que "Still Loving You", "Send Me an Angel", "Wind of Change" ou encore "You and I".
Still Loving You est une ballade rock incontournable du groupe.
07 février 2012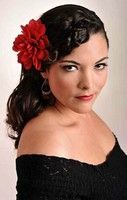 Caro Emerald est une chanteuse de jazz rétro qui fait revivre l'esprit et les rythmes des années cinquante.
06 février 2012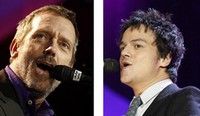 Extrait du concert de charité Children in Need Rocks Manchester le 17 novembre 2011 avec Hugh Laurie & Jamie Cullum.
Hallelujah I Love Her So est une chanson de Ray Charles.