30 novembre 2015
Il y a 22 ans aujourd'hui, le 30 novembre 1993, une rupture d'anévrisme cérébral emportait Charles David Houston. Auteur-compositeur-interprète de country et de rockabilly, David Houston a fait ses début, à l'âge de 12 ans, dans la célèbre émission de radio Louisiana Hayride de Shreveport. David a joué en duo avec, entre autres, Tammy Wynette et Barbara Mandrell.
29 novembre 2015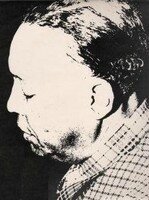 Il y a 61 ans aujourd'hui, le 29 novembre 1954, disparaissait Ollie "Dink" Johnson. Pianiste, clarinettiste et batteur de jazz dixieland a commencé à jouer avec son frère aîné Bil William Manuel "Bill" Johnson contrebassiste. Il a enregistré en temps que clarinettiste dans l'orchestre de Kid Ory, puis plus tard, principalement comme pianiste. Dink a également fait des montages en superposant des enregistrements des trois instruments, à la façon d'un homme orchestre.
28 novembre 2015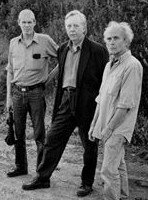 Il y a 13 ans aujourd'hui, le 28 novembre 2002, disparaissait Dave "Snaker" Ray. Auteur-compositeur-interprète et guitariste, Dave Ray est connu pour avoir fait partie du groupe de folk-blues Koerner, Ray & Glover. Les deux autres membres du trio étaient les chanteurs guitaristes et harmonicistes Tony "Little Sun" Glover et "Spider" John Koerner. Le groupe a beaucoup contribué à populariser le blues auprès du public blanc.
27 novembre 2015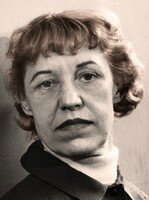 Il y a 34 ans aujourd'hui, le 27 novembre 1981, disparaissait Karoline Wilhelmine Charlotte Blamauer, connue sous son nom de scène de Lotte Lenya. Chanteuse, actrice, Lotte Lenya a commencé une carrière de danseuse avant de se tourner vers le théâtre. D'une voix haut perchée, un peu nasillarde, Lotte a été l'une des plus grands interprètes de la musique de son époux Kurt Weill.
26 novembre 2015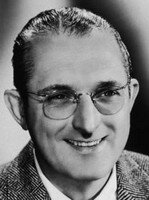 Il y a 59 ans aujourd'hui, le 26 novembre 1956, une surdose de somnifères emportait Thomas Francis Dorsey, Jr. Tromboniste et trompettiste de jazz, Tommy Dorsey a été l'un des plus populaires chef d'orchestre de l'ère du swing. Tommy a commencé sa carrière en jouant, avec son frère cadet Jimmy, dans une formation baptisée Dorsey's Novelty. Puis, après avoir joué pour différents grands orchestres, ensemble ou séparément, les deux frères ont formé le fameux The Dorseys Brothers Orchestra.
25 novembre 2015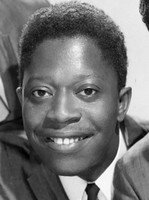 Il y a 3 ans aujourd'hui, le 25 novembre 2012, disparaissait Earl "Speedoo" Carroll. Leader du groupe de Doo-wop The Cadillacs, Earl Carroll doit son surnom au titre "Speedo", qui fut le plus gros succès du groupe. Caroll a également été membre de The Coasters, puis reforma The Cadillacs en 1990.
24 novembre 2015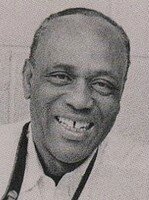 Il y a 46 ans aujourd'hui, le 24 novembre 1969, disparaissait John Thomas Brown. Saxophoniste (occasionnellement chanteur) de Chicago blues, J.T. Brown est connu également sous les pseudonymes de Bep Brown, Saxman Brown et J.T. 'Big Boy' Brown. Il a joué avec Roosevelt Sykes et Elmore James et fut peut-être le plus populaire des saxophonistes ténor de Chicago.
23 novembre 2015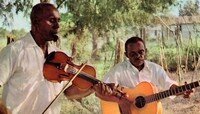 Il y a 38 ans aujourd'hui, le 23 novembre 1977, disparaissait Willie B. Thomas. Chanteur et guitariste, Willie B. Thomas était principalement connu pour le duo, de country blues, qu'il avait formé avec le violoniste et chanteur James Cage, dit Butch Cage. Le jeu de guitare de Willie, bien que limité, complétait bien le violon de Cage, un des rares violonistes de blues à avoir enregistré.
22 novembre 2015
Il y a 22 ans aujourd'hui, le 22 novembre 1993, disparaissait Boyd Rivers. Chanteur et guitariste, Boyd Rivers excellait dans le gospel blues. Malgré un talent indéniable, Boyd n'a jamais réussi à vendre beaucoup d'album.


21 novembre 2015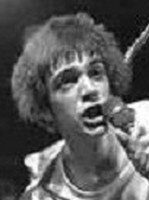 Il y a 23 ans aujourd'hui, le 21 novembre 1992, Ricky Williams, connu aussi sous le pseudo de Ricky Tractor, succombait à une overdose d'héroïne. Ricky Williams est surtout connu pour être chanteur et parolier, mais il commença sa carrière comme batteur du groupe Crime. On le retrouve ensuite chanteur de Flipper, puis de The Sleepers et enfin de Toiling Midgets. Ingérable, son addiction au speed lui vaudra d'être viré de Crime et de Flipper et causera la fin de The Sleepers...