18 janvier 2017
Il y a 26 ans aujourd'hui, le 18 janvier 1990, une pneumonie emportait Melanie Susan "Mel" Appleby. Chanteuse urban et dance-pop, Mel Appleby était principalement connue pour avoir chanté en duo (Mel & Kim) avec sa sœur Kim.
16 décembre 2016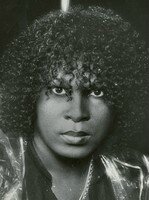 Il y a 28 ans aujourd'hui, le 16 décembre 1988, le sida emportait Sylvester James, Jr. Chanteur de R&B, disco-soul et soul-funk, Sylvester a été élevé par sa grand mère Julia Morgan, chanteuse de Blues et de jazz. Pré-adolescent, il se distinguait déjà, alors qu'il était membre de la chorale du Palm Lane Church et était considéré comme une véritable merveille du gospel. Après avoir intégré The Cockettes, il entamera une carrière solo.
16 novembre 2016
Il y a 36 ans aujourd'hui, le 16 novembre 1980, une crise cardiaque emportait Overton Vertis "O. V." Wright. Chanteur de gospel et de soul, guitariste, batteur et claviériste, O. V. Wright est malheureusement quelque peu tombé dans l'oubli après sa mort. Wright a pourtant eu une influence majeure sur des artistes de soul et de blues comme Robert Cray, Otis Clay, Taj Mahal ou Reggie Sears.
07 novembre 2016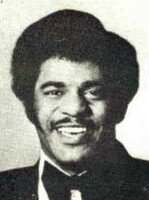 Il y a 25 ans aujourd'hui, le 7 novembre 1991, une crise cardiaque emportait Carter Cornelius. Chanteur et musicien, Carter Cornelius est principalement connu pour avoir fait partie du groupe familial "Cornelius Brothers & Sister Rose".
17 octobre 2016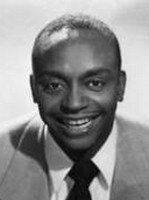 Il y a 44 ans aujourd'hui, le 17 octobre 1972, disparaissait Billy Williams. Chanteur de gospel et R&B, Billy Williams est surtout connu pour avoir été le chanteurs principal du groupe de gospel the Charioteers. Il fonda plus tard the Billy Williams Quartet.
01 octobre 2016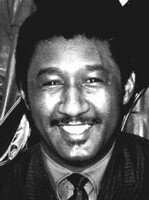 Il y a 41 ans aujourd'hui, le 1er octobre 1975, Al Jackson, Jr. était abattu par un cambrioleur qu'il a surpris dans son appartement. Batteur de génie surnommé "The human Timekeeper" pour son sens du rythme exceptionnel, Al Jackson, Jr. était connu comme membre fondateur du groupe Booker T. and the M.G.'s. Il avait ensuite rejoint le groupe d'Al Green.
18 septembre 2016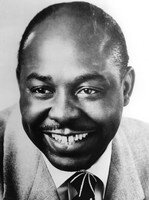 Il y a 33 ans aujourd'hui, le 18 septembre 1983, disparaissait Roy Milton. Chef d'orchestre, batteur et chanteur, Roy Milton est l'un des pionniers du jump blues, un blues plus dansant qui se rapproche du style du jazz big band de l'époque, avec ses cuivres et ses rythmes syncopés. Ce style donnera naissance au rhythm' & blues, puis au rock 'n roll.
28 juillet 2016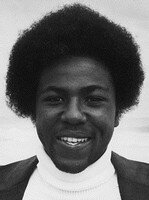 Il y a 16 ans aujourd'hui, le 28 juillet 2000, Jerome Smith mourait accidentellement alors qu'il travaillait comme conducteur de bulldozer. Guitariste, occasionnellement chanteur, Jerome Smith est connu pour avoir joué dans le groupe KC and the Sunshine Band. Le jeu de guitare rythmique de Smith, était un élément clé du succès du groupe, mais il a dû le quitter en raison de sa consommation d'alcool et de drogues.
26 juillet 2016
Il y a 6 ans aujourd'hui, le 26 juillet 2010, Al Goodman disparaissait des suites d'une insuffisance cardiaque. Chanteur baryton, Al Goodman était connu pour être, avec William "Billy" Brown et Harry Ray, l'un des trois membres du trio Ray, Goodman & Brown.
09 juillet 2016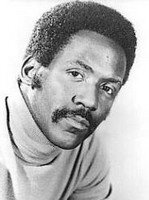 Il y a tout juste 10 ans aujourd'hui, le 9 juillet 2006, Milan B. Williams décèdait d'un cancer. Claviériste et compositeur, Milan Williams est connu comme membre fondateurs du groupe funk/soul the Commodores. Tous les membres originaux du groupe étaient originaires de Tuskegee en Alabama et a servi de tremplin à un certain un certain Lionel Richie.