19 janvier 2015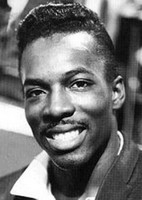 Il y a 8 ans aujourd'hui, le 19 janvier 2006, une crise cardiaque emportait Wilson Pickett. Chanteur de Soul et de Rhythm and Blues, Wilson Pickett a attrapé tôt le virus de la musique, en chantant dans les chœurs d'une église baptiste. D'abord chanteur dans un groupe de Gospel, Pickett s'était intégré au groupe de rythm'n'blues The Falcons, puis a terminé sa carrière en solo.
16 janvier 2015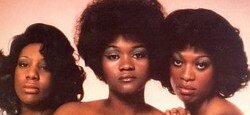 Il y a tout juste un an aujourd'hui, le 15 janvier 2014, disparaissait Jessica Smith, membre du trio vocal de R&B Hodges, James & Smith. Voix puissantes, harmonies déconcertantes de fluidité, Hodges, James and Smith était un émouvant groupe destiné à concurrencer les Supremes, mais n'y sont jamais tout à fait parvenus.
08 janvier 2015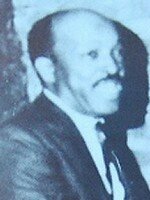 Il y a 41 ans aujourd'hui, le 8 janvier 1973, disparaissait Leon T. Gross alias Archibald. Pianiste et chanteur de rhythm'n'blues et de boogie-woogie, Archibald ne réussira malheureusement pas à faire la carrière que son talent pouvait lui permettre d'espérer. Son influence est réelle dans la musique de la plupart des pianistes néo-orléanais qui l'ont suivi tels que Huey Smith, James Booker, Dr. John et, bien sûr, Fats Domino.
06 janvier 2015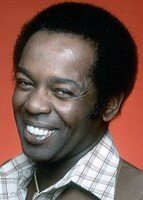 Il y a 8 ans aujourd'hui, le 6 janvier 2006, un double cancer (cerveau et poumons) emportait Lou Rawls. Chanteur de gospel, de rhythm'n blues et de jazz, Lou Rawls a commencé à chanter, comme beaucoup, dans un chœur à l'église. Amis de collège de Sam Cooke, il a participé avec lui à plusieurs groupe de gospel dont les Pilgrim Travelers. Rawls a également collaboré avec de nombreux jazzmen (Benny Carter, Earl Palmer, Herb Ellis...).
04 janvier 2015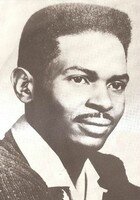 Il y a 17 ans aujourd'hui, le 4 janvier 1997, disparaissait Jimmy Hugues. Guitariste et chanteur de Rhythm and blues, Jimmy Hugues a commencé à chanter dans le groupe de gospel de son lycée "The Singing Clouds". Avant de se lancer en solo, Jimmy a également été membre des "Darling Buds". Jimmy Hugues était le cousin de Percy Sledge.
26 décembre 2014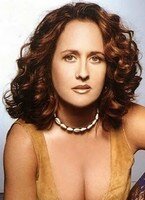 Il y a 4 ans aujourd'hui, le 26 décembre 2010, disparaissait Teena Marie. Surnommée "The Ivory Queen Of Soul" (Reine d'ivoire de la musique Soul), Teena Marie fut la première artiste blanche à signer avec le prestigieux label Motown. La maison de disque, craignant que le public afro-américain ne mette à l'index une artiste blanche à la voix gospel, n'avait pas fait apparaitre le visage de l'artiste sur la pochette de son premier disque. Le visage de Marie apparaîtra sur ses albums suivants...
22 décembre 2014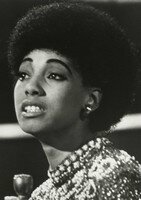 Il y a 2 ans aujourd'hui, le 22 décembre 2012, Marva Whitney s'éteignait des suites d'une pneumonie. Diva funk, Marva Whitney était surnommée "Soeur de la Soul" par James Brown en personne. Avant de devenir la chanteuse de James Brown, puis de se lancer en solo, Marva Whitney avait partagé la scène la scène avec Rufus Thomas, Ike et Tina Turner, ou encore Little Richard.
20 décembre 2014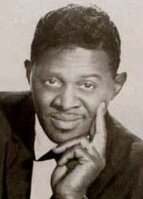 Il y a 2 ans aujourd'hui, le 20 décembre 2012, disparaissait Jimmy McCracklin. Pianiste, chanteur et auteur-compositeur, Jimmy McCracklin faisait partie des artistes majeurs de la Côte Ouest. Son style était un mélange de West Coast blues, de jump blues et de rhythm'n'blues californien.
06 décembre 2014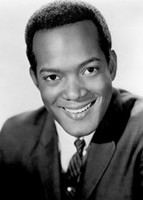 Il y a 3 ans, le 6 décembre 2011, un cancer emportait Dobie Gray. Chanteur et compositeur de soul, de country et de Pop, Dobie Gray s'est plus concentré sur l'écriture que sur l'interprétation. Dobie a composé de nombreux morceaux pour Ray Charles, George Jones, Johnny Mathis, Charley Pride ou Don Williams.
01 décembre 2014
Il y a 28 ans, le 1er décembre 1986, disparaissait Lee Dorsey. D'abord boxeur sous le nom de "Kid Chocolate", Lee Dorsey a commencé à chanter le soir dans les clubs de la Nouvelle-Orléans. Mais sa réussite ne débuta vraiment qu'a la suite d'une rencontre avec Marshall Sehorn, chercheur de talents, qui deviendra son impresario. Sa carrière est étroitement liée à Allen Toussaint, qui composa la plupart de ses morceaux.