21 juillet 2013
Personnalité rebelle et extravagante, Little Richard fut, avec Chuck Berry et Fats Domino, l'un des premiers artistes rock'n'roll noirs à conquérir le public blanc. Les Beatles puis les Rolling Stones, et bien d'autres, s'inspireront de cette légende du rock'n'roll.
19 juillet 2013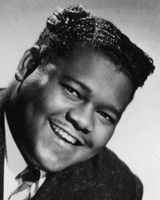 Musicien de la nouvelle Orléans, Fats Domino a grandi dans ce creuset fabuleux où se mélangent le jazz, le blues, le cajun ou le Boogie Woogie. Son héritage sur la scène rock est énorme : les Beatles, les Rolling Stones, Elton John, Springsteen... tous se disent influencés par cet immense bonhomme.
02 juillet 2013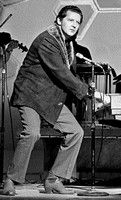 Jerry Lee Lewis a crée son propre style sous l'influence des courants gospel, country, blues, boogie-woogie et rock'n'roll. Considéré actuellement comme l'un des derniers et plus grand survivants de l'époque du Rock'n'Roll et malgré une existence tumultueuse, "The Killer" (le tueur) a toujours la même capacité à attirer et déchaîner des foules.
25 juin 2013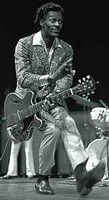 Avec des chansons comme "Roll Over Beethoven" ou "Johnny B. Goode", Chuck Berry a inventé le rock'n'roll. Son influence a été considérable sur les musiciens qui l'on suivi.
13 avril 2013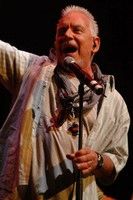 Eric Burdon est l'une des voix les plus puissantes et reconnaissables du Rock'n'Roll. Chanteur et leader du groupe britannique "The Animals", puis du groupe de funk "War", Burdon, entame ensuite une carrière solo puis tombe peu à peu dans l'oubli. En mars 2013, à 72 ans, le vieux lion est de retour avec "Til Your River Runs Dry".


14 février 2013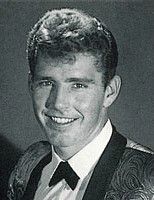 Il y a 14 ans, le 14 février 1999, un cancer emportait Buddy Knox. Il est avec Buddy Holly un des meilleurs représentants du Rock n'roll texan des fifties, un style que l'on appellera par la suite Le Tex Mex.
09 février 2013
Il y a 32 ans, le 9 février 1981, disparaissait Bill Haley. D'abord chanteur de Country, il fut le premier à enregistrer du rock, avant même qu'un nom soit donné à cette musique.
08 février 2013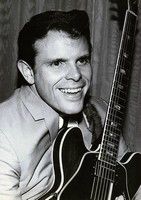 Il a 23 ans, le 8 février 1990 Del Shannon se suicidait. Ce chanteur et guitariste fut l'un des meilleurs vocalistes alliant pop et rock mélodieux au début des années 1960, chantant la plupart du temps des titres composés par lui même (chose ne coulant pas toujours de source avant l'arrivée des Beatles).
03 février 2013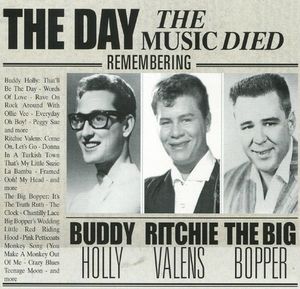 Dans la mythologie Rock 'n' rollienne, il y a des évènements incontournables, l'un d'entre eux est l'accident d'avion qui a couté la vie à 3 légendes du Rock 'n' roll Buddy Holly, Ritchie Valens et The Big Bopper (Jiles Perry Richardson).
Ce jour, le 3 février 1959, sera plus tard baptise "the day the music died", le jour où la musique (ou plutôt le rock 'n' roll) est mort.
Big Bopper avait tout juste 28 ans, Buddy Holly 22, et Ritchie Valens 17.
Big Bopper - Chantilly Lace
Buddy Holly - Oh Boy
Ritchie Valens - La Bamba
02 janvier 2013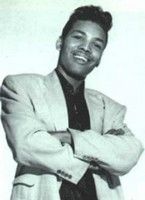 Il y a 32 ans, le 2 janvier 1980, Larry Williams était retrouvé mort, avec une balle dans la tête à son domimile. Aujourd'hui assez méconnu, Williams a pourtant laissé quantité de classiques du rock'n'roll, abondamment repris par les groupes pop anglais les plus en vue du début des années soixante.