17 septembre 2018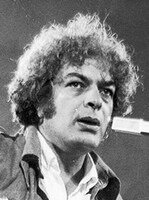 Il y a 36 ans aujourd'hui, le 17 septembre 1982, Manos Loizos mourait des suites de plusieurs AVC. Compositeur, chanteur, occasionnellement parolier, Manos Loïzos était l'un des artistes les plus populaires en Grèce. Connu pour ses idées de gauche Manos était un opposant farouche à la Dictature des colonels.
13 mai 2018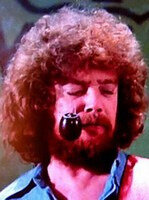 Il y a 6 ans aujourd'hui, le 13 mai 2012, Donald "Duck" Dunn mourait dans son sommeil. Auteur-compositeur, bassiste, musicien de studio, producteur de disque, Donald Dunn est connu pour avoir été membre de Booker T. and the M.G.'s et des Blues Brothers.
01 avril 2018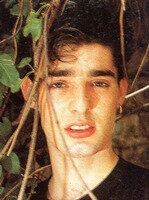 Il y a 26 ans aujourd'hui, le 1er avril 1992, Nigel Preston succombait à une overdode d'héroïne. Très bon batteur, Nigel Preston était connu comme membre fondateur du groupe de rock The Cult.
07 mai 2017
Il y a 22 ans aujourd'hui, le 7 mai 1995, disparaissait Ray McKinley. Chanteur, batteur et chef d'orchestre de jazz, Ray McKinley était un grand ami de Glenn Miller, avec lequel il a joué, au sein des Dorsey Brothers. Quand les frères Dorsey se séparèrent, Ray continua d'accompagner Jimmy Dorsey, puis codirigea un orchestre avec le tromboniste Will Bradley, pour finir par diriger son propre groupe.
30 avril 2017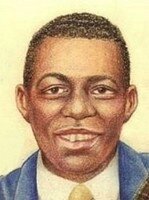 Il y a 83 ans aujourd'hui, le 30 avril 1934, disparaissait Will Weldon. Chanteur et guitariste, connu pour avoir fait partie du Memphis Jug Band, Will Weldon a été l'un des maris de Memphis Minnie (longtemps confondu avec Casey Bill Weldon).
17 mai 2016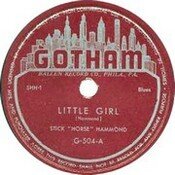 Il y a 52 ans aujourd'hui, le 17 mai 1964, disparaissait Nathaniel "Stick-Horse" Hammond. Je n'ai pas beaucoup d'infos sur ce guitariste et chanteur de blues. Son surnom venait probablement du fait qu'il était unijambiste et marchait avec une jambe de bois.