12 avril 2017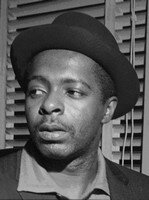 Il y a 46 ans aujourd'hui, le 12 avril 1971, une crise épileptique emportait Wynton Kelly. Pianiste et compositeur de jazz, Wynton Kelly n'avait que 12 ans lorsqu'il a commencé à se produire sur scène. Wynton a accompagné de grandes chanteuses comme Dinah Washington, Betty Carter, Billie Holiday et Abbey Lincoln et des musiciens légendaires comme Lester Young, Dizzy Gillespie, Sonny Rollins, John Coltrane, Cannonball Adderley et Miles Davis.
28 mars 2017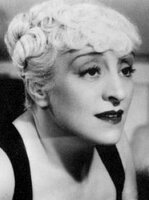 Il y a 43 ans aujourd'hui, le 28 mars 1974, disparaissait Françoise Gilberte Bandy de Nalèche, connue sous le nom de scène de Françoise Rosay. Actrice et chanteuse, Françoise Rosay a fait ses débuts dans la chanson au Palais Garnier dans le rôle-titre de l'opéra Salammbô (1890) d'Ernest Reyer.
13 septembre 2015
Chanteuse au timbre clair et sophistiqué, Dionne Warwick est une personnalité incontournable du monde de la soul-pop. Née dans une famille ou tout le monde était membres de The Drinkard Singers, un célèbre groupe de gospel, Dionne Warwick s'est très vite orientée vers le chant et a formé, avec sa soeur Dee Dee et sa tante Cissy Houston, le groupe The Gospelaires. Repérée par le célébre compositeur Burt Bacharach, elle connait très rapidement le succès en interprétant les titres qu'il lui compose avec Hal David comme parolier. Dionne est la cousine de Whitney Houston (leurs mères étaient soeurs).