11 mai 2015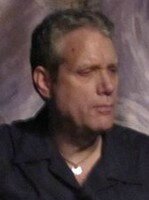 Il y a tout juste un an aujourd'hui, le 11 mai 2014, disparaissait Pete Special. Chanteur et guitariste de blues, Pete Special était notamment connu comme membre fondateur de Big Twist & The Mellows Fellows, de Pete Special & The Shivers featuring Lynne Jordan, et accompagnateur du Band de Levon Helm.
10 mai 2015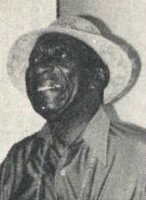 Il y a 36 ans aujourd'hui, le 10 mai 1979, disparaissait Carl Martin. Chanteur de Piedmont Blues, Carl Martin était capable de jouer d'une grande quantité d'instruments (guitare, mandoline, violon, basse de violon) et de styles musicaux (blues, jazz, pop, country). Martin a enregistré avec différents groupes, The Four Keys, The Tennessee Chocolate Drops, The Wandering Troubadours et Martin, Bogan & the Armstrongs. Carl a également accompagné des musiciens comme Bumble Bee Slim, Tampa Red ou Freddie Spruell.
09 mai 2015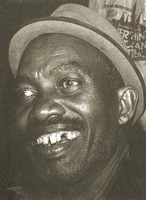 Il y a 39 ans aujourd'hui, le 9 mai 1976, une attaque cardiaque emportait Floyd "Dipper Boy" Council. Chanteur, guitariste et mandoliniste de Piedmont blues, Floyd Council était un musicien populaire dans tout le Sud-Est des États-Unis. Floyd Council, deviendra célèbre pour avoir donné au groupe Pink Floyd la moitié de leur nom de scène (Le Pink venant d'un autre bluesman local, Pink Anderson).
07 mai 2015
Il y a 77 ans aujourd'hui, le 7 mai 1938, disparaissait Papa Charlie Jackson. Chanteur de blues s'accompagnant d'un banjo, d'une guitare ou d'un ukulele, Papa Charlie Jackson était l'un des précurseurs de la tendance "hokum blues" (blues aux paroles pleines d'humour et de sous-entendus sexuels) qui connut son heure de gloire à la fin des années vingt. Mal connu du grand public, il avait pourtant un style unique et assez sophistiqué. Jackson a joué avec différents orchestres de jazz comme ceux de Freddie Keppard ou de Tiny Parham et accompagnée des stars du blues comme Ma Rainey, Ida Cox, Blind Blake ou Big Bill Broonzy.
06 mai 2015
Il y a 13 ans aujourd'hui, le 6 mai 2002, une crise cardiaque emportait Otis Blackwell. Auteur-compositeur-interprète de rhythm'n'blues, de rock'n'roll et de blues, Otis Blackwell et l'un des très rares géants à n'avoir reçu aucune distinction de ces multiples "Académies du Rock" qui ont pourtant célébré des talents bien moindres. Blackwell écrivit plus de 1000 chansons qui se vendirent à des dizaines de millions d'exemplaires interprètées par des artistes plus prestigieux les uns que les autres. Parmis eux : Elvis Presley, Jerry Lee Lewis, Dee Clark, Jimmy Jones, Cliff Richard, Ray Charles, Otis Redding, James Brown, The Who, Johnny Thunders, Billy Joel, James Vernon Taylor, Dolly Parton, Conway Twitty, The Judds, Carl Perkins, Peggy Lee...
03 mai 2015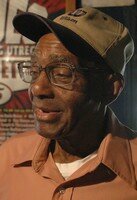 Il y a 7 ans aujourd'hui, le 3 mai 2008 disparaissait John Lee Ziegler (parfois orthographié Zeigler). Guitariste et chanteur de blues, John Lee Ziegler avait un jeu particulier dû au fait qu'il était gaucher et jouait avec les cordes graves en bas. Le style de Ziegler ne ressemblait à aucun autre blues, il avait développé une plaisante technique de slide fluide complétée par une voix de fausset délicate.
02 mai 2015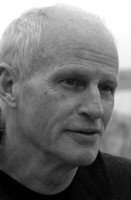 Il y a 2 ans aujourd'hui, le 2 mai 2013, un cancer emportait Sid Selvidge. Auteur-compositeur-interpréte, Sid Selvidge aurait probablement connu une renommée, autre que régionale, si il s'était aventuré hors de Memphis (Tennessee). Sid a accompagné des artistes comme Alex Chilton des Box Tops ou Furry Lewis et fait partie des Mud Boys and the Neutrons.
01 mai 2015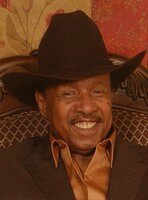 Chanteur et guitariste de blues, Lee Baker Jr (alias Lonnie Brooks) a été élevé au son banjo dixieland de son grand-père. Influencé par Guitar Slim, Lee Baker a appris la guitare, s'est mis à jouer dans divers orchestres locaux dont celui de Clifton Chenier, sous le nom de Guitar Junior. Au début des années 1960 Lee rejoint Chicago et prend le pseudo de Lonnie Brooks un certain Luther Johnson officiant déjà sous le nom de Guitar Junior...
25 avril 2015

Formé au milieu des sixties par le guitariste de country Jim Schwall et le pianiste/harmoniciste de blues Corky Siegel, Siegel–Schwall Band est l'un pionniers des groupes mixtes aux States. Le tandem fondateur se partage la composition d'un country-blues électrifié, spontané et rafraîchissant.
22 avril 2015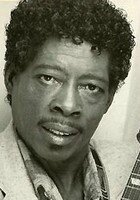 Il y a 25 ans aujourd'hui, le 22 avril 1990, un cancer de l'estomac emportait Little Joe Blue. Chanteur et guitariste de blues, Little Joe Blue avait un style très proche de son idole B.B. King.