02 septembre 2013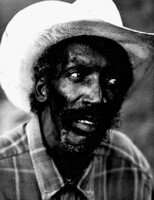 Il y a 10 ans, en septembre 2003, disparaissait Charles Caldwell. Quand Matthew Johnson le patron du label "Fat Possum" découvre Charles Caldwell en 2002, celui-ci agé de 59 ans fait pleurer sa vieille Gibson 135 rafistolée, de bars en bars, depuis une trentaine d'années. En 2003 Caldwell enregistrera son seul album "Remember Me", un disque bouleversant, d'un homme qui souffrait d'un cancer du pancréas et qui durant les sessions d'enregistrement, n'avait pas les moyens d'acheter des médicaments pour soulager sa douleur.
Remember Me Goin' Through The Woods
01 septembre 2013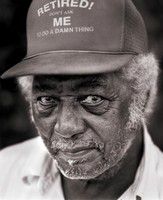 Il y 8 ans, le 1er septembre 2005, disparaissait R.L. Burnside. Malgré quelques enregistrements au début des années 60, pendant longtemps la musique de R.L. Burnside n'a guère rencontré le succès et ce n'est qu'au courant des années 90 que son blues au style unique a réellement trouvé un public au delà d'une scène locale.
28 août 2013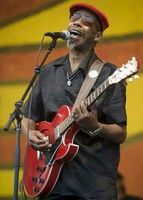 Indéniablement un des plus talentueux et original guitariste de sa génération de la Nouvelle-Orléans, Walter "Wolfman" Washington est une sorte d'hybride de tous les styles de musiques que produit la ville (Blues, Rhythm'N'Blues, Soul, Jazz, Funk…). Doté d'un touché et d'un phrasé subtils, d'une voix remarquable, le loup hurlant vous transporte entre funk brûlant, balades délicates et autres merveilles.
25 août 2013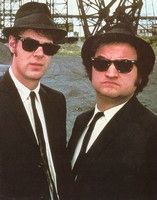 Chapeau, lunettes, cravates et costumes noirs... La carrière des Blues Brothers ne se limite pas au film-culte du même nom et à sa bande originale. Des millions de gens, de générations en générations ont dansé sur des titres tels que "Everybody Needs Somebody To Love" ou "Soul Man".
Soul Man
Everybody Needs Somebody To Love
23 août 2013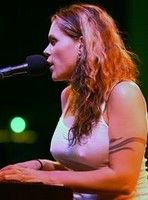 Oscillant entre tonalités blues, soul, jazz, country, rock, le répertoire de Beth Hart est large à tel point que sur scène, la belle peut devenir une véritable bête et, avec une incroyable aisance, enchaîner la plus sensible des ballades.
22 août 2013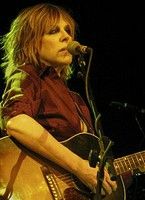 Universellement saluée comme un talent majeur par les critiques, Lucinda Williams, c'est un blues aux guitares électriques mordantes, sensuelles, un folk par lequel on exorcise ces peines d'amour qui font mal. C'est un country-rock brut, au vécu authentique, un chef-d'oeuvre de la country moderne.
14 août 2013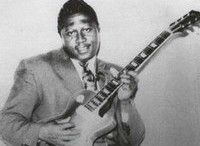 Il y a 29 ans, le 14 août 1984, disparaissait Bobo Jenkins. Bluesmen de Detroit blues, Bobo Jenkins a également construit et mis en place son propre studio d'enregistrement. Il est surtout connu pour ses enregistrements de "Democrat Blues" et "Tell Me Where You Stayed Last Night".
Démocrat Blues Tell Me Where You Stayed Last Night
11 août 2013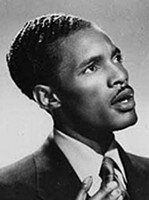 Il y a 29 ans, le 11 août 1984, disparaissait Percy Mayfield. Compositeur interprète, parolier, arrangeur, pianiste, Percy Mayfield était à la croisée des chemins entre le blues et le R&B. Il est l'auteur de "Hit the Road Jack", un des plus grand succès de Ray Charles.
09 août 2013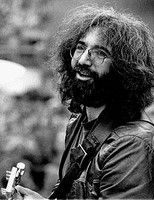 Il y a 18 ans, le 9 août 1995, disparaissait Jerry Garcia. Connu principalement pour avoir été le chanteur et guitariste soliste du groupe Grateful Dead, Jerry Garcia a joué aussi dans de nombreuses autres formations Old and in the Way, The Jerry Garcia Band, Black Mountain Boys, Legion of Mary, Reconstruction, Jerry Garcia Acoustic Band... Sa grande capacité d'improvisation et son étonnante maîtrise de l'instrument font de lui, aux yeux de beaucoup, l'un des plus grands guitaristes.
06 août 2013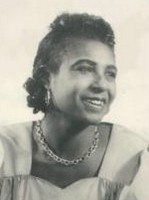 Il y a tout juste 40 ans, le 6 août 1973, disparaissait Memphis Minnie. Avec sa guitare et sa voix forte, rude et rugueuse, Memphis Minnie s'affirma comme l'une des plus grandes artistes afro-américaines de son temps, et influença des bluesmen comme Muddy Waters, Jimmy Rogers ou Big Mama Thornton.