20 avril 2016
Il y a 24 ans aujourd'hui, le 20 avril 1992, disparaissait John Ned Shines, connu sous le nom de Johnny Shines. Chanteur et guitariste de blues, Johnny Shines fut durant deux années l'associé du légendaire Robert Johnson. Johnny a joué avec des bluesmen comme Tampa Red, Big Maceo, Big Bill Broonzy, Willie Dixon et fit des tournées aux cotés de Robert Lockwood Jr (Beau-fils de Robert Johnson). Il fait également partie des créateurs du Chicago blues électrique de l'après-guerre.
16 avril 2016
Il y a 62 ans aujourd'hui, le 16 avril 1954, une syphilis emportait Algernon Alexander, dit Texas Alexander. Chanteur de blues, Texas Alexander fut l'un des rares chanteurs de blues à ne s'accompagner d'aucun instrument. Alexander s'est entouré tout au long de sa carrière de musiciens prestigieux comme King Oliver, Lonnie Johnson, Lowell Fulson, les Mississippi Sheiks, Eddie Lang et Lightnin' Hopkins.
03 avril 2016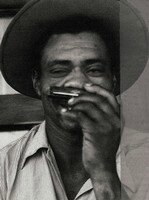 Il y a 56 ans aujourd'hui, le 3 avril 1960 disparaissait Joe Bennie Pugh, connu sous le nom de Forest City Joe (écrit quelquefois Forrest). Harmoniciste et chanteur de blues, Forest City Joe a fortement été influencé par Sonny Boy Williamson I, non seulement il jouait comme lui, mais il chantait comme lui également. Joe a joué avec Big Joe Williams, puis dans l'orchestre de Muddy Waters, il est également apparu au coté de Howlin' Wolf et de Sonny Boy "Rice Miller" Williamson (Sonny Boy Williamson II). Il a également travaillé avec The Otis Spann Combo.
24 mars 2016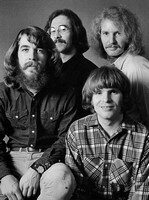 A la fois rock, folk, pop, blues et même aussi Country, Creedence Clearwater Revival (souvent appelé simplement Creedence ou désigné par ses initiales CCR) est considéré comme un des meilleurs groupes de la fin des années 60 et au début de la décennie suivante. Le groupe changea plusieurs fois de nom (The Blue Velvets, The Visions, The Golliwogs) et ce n'est que lorsque John Fogerty revient de l'armée, et décide de prendre les choses en main, qu'il rebaptise le groupe Creedence Clearwater Revival. John se décide alors de chanter de composer une musique simple, des morceaux avec une guitare très présente. A partir de là et pendant cinq années (1967 à 1972), le groupe grimpe au sommet des charts internationaux.
23 mars 2016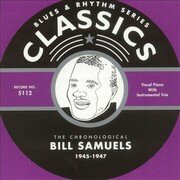 Il y a 52 ans aujourd'hui, le 23 mars 1964, disparaissait Bill Samuels. Chanteur et pianiste de blues et de rhythm and blues, Bill Samuels était le leader et le fondateur du groupe The Cats 'N Jammer Three.
19 mars 2016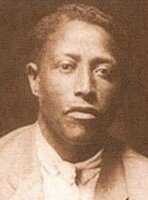 Il y a 81 ans aujourd'hui, le 19 mars 1935, disparaissait Stephen Tarter. Chanteur, banjoïste, violoniste, pianiste et guitariste, Stephen Tarter se produisait accompagné du guitariste Harry Gay. Le duo a réalisé une séance d'enregistrement dans laquelle ils ont gravés deux titres.
18 mars 2016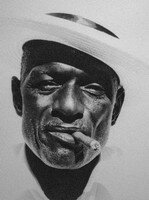 Il y a 32 ans aujourd'hui, le 18 mars 1984, disparaissait Joseph Spence. Chanteur et guitariste, Joseph Spence utilisait sa voix comme un instrument, en tirant des sons étonnants. Son style unique, combinait les traditions folklorique des Bahamas, aux blues et gospels classiques. Spence a inspiré divers artistes comme Ry Cooder, Taj Mahal, John Renbourn ou David Lindley.
14 mars 2016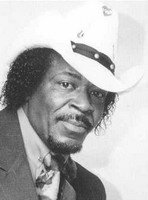 Il y a 4 ans aujourd'hui, le 14 mars 2012, disparaissait Edward Lewis Davis Milton, connu sous le pseudonyme de Eddie King. Chanteur et guitariste de Chicago blues, Eddie King est un bluesman étonnamment méconnu. Il a été musicien de studio pour Willie Dixon, Sonny Boy Williamson II et surtout Koko Taylor. En 1961, victime d'une terrible tragédie (il perd ses 5 enfants, dans l'incendie de sa maison), Eddie abandonne quelques années la musique. Plus tard il reprend le chemin des clubs en compagnie de sa soeur, la chanteuse Mae Bee May.
12 mars 2016
Il y a 17 ans aujourd'hui, le 12 mars 1999, disparaissait Lawyer Daniel Houston, connu également sous le pseudonyme de Soldier Boy Houston. Je n'ai pas beaucoup d'infos sur ce bluesman, engagé dans l'armé, ses chansons sont souvent des récits autobiographiques de ses passages aux Philippines, a Fort Sill et en Corée.
07 mars 2016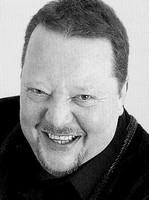 Il y a 9 ans aujourd'hui, le 7 mars 2007, une leucémie emportait Paul Joseph deLay. Auteur-compositeur-interprète, Paul deLay a pris des leçons de piano, s'est essayé à la guitare et à la batterie, mais c'est finalement avec l'harmonica qu'il se sentit le plus à l'aise. Sa carrière musicale a commencé avec un groupe appelé Brown Sugar, puis il forma le Paul deLay Blues Band.