28 septembre 2014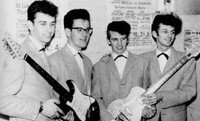 Il y a 42 ans, aujourd'hui, le 28 septembre 1972, disparaissait Rory Storm. Chanteur de Rock'n'roll, Rory Storm était le leader de Rory Storm and The Hurricanes, groupe de rock de Liverpool qui avait pour batteur un certain Ringo Starr avant que celui-ci ne rejoingne les Beatles en 1962.
Dans la vidéo ci-dessous Ringo Starr est à la batterie.
27 août 2014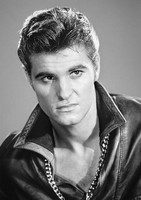 Il y a 23 ans, le 27 août 1991, un cancer des os emportait Vince Taylor. Né en Angleterre, élevé aux USA, le chanteur de Rock'n'Roll Vince Taylor a fait l'essentiel de sa carrière en France. Malgré son talent, Taylor n'arriva pas à séduire longtemps les foules et sa courte carrière, éclipsée par l'alcool et l'acide, se résume à un tube marquant : "Brand New Cadillac".