28 novembre 2015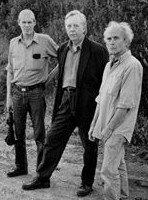 Il y a 13 ans aujourd'hui, le 28 novembre 2002, disparaissait Dave "Snaker" Ray. Auteur-compositeur-interprète et guitariste, Dave Ray est connu pour avoir fait partie du groupe de folk-blues Koerner, Ray & Glover. Les deux autres membres du trio étaient les chanteurs guitaristes et harmonicistes Tony "Little Sun" Glover et "Spider" John Koerner. Le groupe a beaucoup contribué à populariser le blues auprès du public blanc.
11 octobre 2015
Il y a 8 ans aujourd'hui, le 11 octobre 2007, une crise cardiaque emportait Michael Addison Stewart, dit Backwards Sam Firk. Stewart était surtout connu comme sideman, il a travaillé avec des artistes comme Big Joe Williams, David "Honeyboy" Edwards, Johnny Shines, Yank Rachell, Sunnyland Slim ou Henry Townsend. Vrai puriste de la guitare blues-country, Mike jouait avec une technique remarquable.
27 août 2015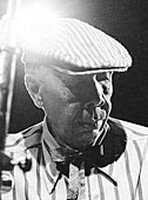 Il y a 33 ans aujourd'hui, le 27 août 1982, disparaissait Rabbit Muse. Lewis Anderson "Rabbit" Muse est né dans une famille de musiciens, sa mère jouait de l'accordéon et son père chantait et jouait de la guitare. Muse a appris le ukulélé soprano d'un ami d'enfance, puis plus tard, le ukulélé baryton, dont les accords sont similaires à ceux de la guitare. Sa musique va bien au-delà du blues et elle incorpore folk et jazz. Malgré une longue carrière, Rabbit n'a enregistré que deux albums.
05 août 2015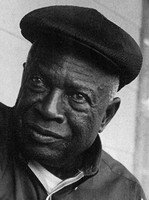 Il y a 12 ans aujourd'hui, le 5 août 2003, disparaissait J.W. Warren. Auteur-compositeur-interprète et guitariste, J.W. Warren adolescent jouait le blues dans les jukes joints et barbecues locaux. Warren eu même la chance d'accompagner, plusieurs fois, la légendaire Big Mama Thornton dans l'un de ces barrelhouses. Son style a été influencé par des musiciens comme Blind boy Fuller ou Tommy McClennan.
15 juin 2015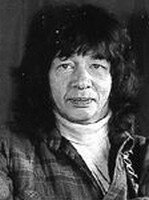 Il y a 9 ans aujourd'hui, le 15 juin 2006, une crise cardiaque emportait Sam Mitchell. Chanteur, guitariste de folk-blues, Sam Mitchell était un spécialiste du bottleneck et de la guitare dobro. Sam à travailler et enregistré avec des artistes comme Rod Stewart, The Who, Jim Capaldi ou Long John Baldry.
02 mai 2015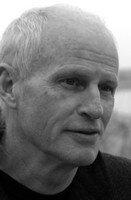 Il y a 2 ans aujourd'hui, le 2 mai 2013, un cancer emportait Sid Selvidge. Auteur-compositeur-interpréte, Sid Selvidge aurait probablement connu une renommée, autre que régionale, si il s'était aventuré hors de Memphis (Tennessee). Sid a accompagné des artistes comme Alex Chilton des Box Tops ou Furry Lewis et fait partie des Mud Boys and the Neutrons.
25 avril 2015

Formé au milieu des sixties par le guitariste de country Jim Schwall et le pianiste/harmoniciste de blues Corky Siegel, Siegel–Schwall Band est l'un pionniers des groupes mixtes aux States. Le tandem fondateur se partage la composition d'un country-blues électrifié, spontané et rafraîchissant.
04 mars 2015
Il y a 6 ans aujourd'hui, le 4 mars 2009, disparaissait John Cephas, connu pour avoir joué en duo avec Phil Wiggins. John et Phil se sont rencontré lors d'une Jam session en 1977, à la suite de laquelle ils décidèrent de former un duo. Cephas chantait et jouait de la guitare acoustique et Wiggins l'accompagnait a l'harmonica. Ils ont perpétué la tradition du Piedmont Blues acoustique, agréable et joyeux, trop souvent négligé par les amateurs de Blues.
29 janvier 2015
Il y a 38 ans aujourd'hui, le 29 janvier 1976, disparaissait Jesse Fuller. Auteur, compositeur, interprète, homme orchestre, Jesse Fuller est l'inventeur du fotdella, sorte de contrebasse à cordes frappées que le musicien actionne avec son pied. Multi-instrumentiste, Fuller jouait de la guitare (12 cordes), de l'harmonica, du Hi-hat, du kazoo, du fotdella et de divers instruments de percussion. Son titre le plus connu, "San Francisco Bay Blues" a été repris par une trentaine d'artistes dont Peter, Paul and Mary, Richie Havens, Janis Joplin, Paul McCartney et Eric Clapton.
16 février 2014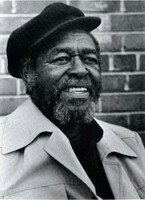 Il y a 18 ans, le 16 février 1996, un cancer de l'estomac emportait Brownie McGhee. Chanteur et guitariste de Piedmont blues, Brownie McGhee enregistra de nombreux titres avec Sonny Terry. On retient de lui une guitare acoustique accompagnant son "East-Coast Blues" et sa belle voix, claire et puissante aussi à l'aise dans le blues que dans les chants traditionnels. A noter qu'il fut le mentor de Ben Harper.