27 avril 2015
Fondé par Randy Spart en 1961, The New Christy Minstrels est un groupe de musique folk qui a rencontré un grand succès lors des sixties. Plusieurs chanteurs issus de cette formation ont entrepris une carrière solo comme Kenny Rogers, Gene Clark, Kim Carnes, Barry McGuire...
21 avril 2015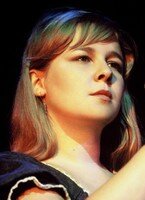 Il y a 36 ans aujourd'hui, le 21 avril 1978, Sandy Denny décédait des suites d'une chute dans un escalier. Chanteuse, pianiste, guitariste et compositrice de rock et de folk, Sandy Denny possédait l'une des voix les plus envoûtante et pure de sa génération. Connue pour s'être illustrée au sein des groupes Strawbs, Fairport Convention et Fotheringay avant de se produire en solo, Sandy est également apparue dans "Tommy", l'opéra-rock du groupe The Who. Sandy est aussi la seule et unique vocaliste à avoir chanté avec Robert Plant sur un album de Led Zeppelin ("The Battle of Evermore" sur Led Zeppelin IV).
24 janvier 2015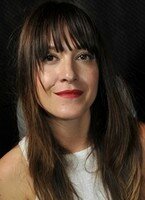 Auteur, compositeur, guitariste et chanteuse néerlandaise d'expression française et anglaise, Keren Ann s'inscrit dans un registre se rapprochant du folk. Keren s'est fait connaître grâce à "Chambre avec vue", un album qu'elle a coécrit avec Benjamin Biolay pour Henri Salvador et a qui a connu un très grand succès. La jeune femme est une véritable chercheuse de sonorités nouvelles, hors des tendances du moment, presques intemporelles.
24 octobre 2014
Villagers est un groupe irlandais mené par l'auteur, compositeur et chanteur Conor O'Brien. Mélodies très classe, voix prenante, arrangements pop rock entraînants ou folk mélancolique et lyrique, Conor O'Brien possède tout l'attirail pour entrer dans la cour des grands.
07 avril 2014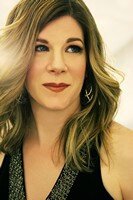 Chanteuse-compositeur-interprète folk, Dar Williams a un style de composition et d'interprétation souvent comparé à celui de Joni Mitchell et Joan Baez. Militante pour diverses causes, la chanteuse est la fondatrice du "Snowden Environmental Trust".