06 juin 2016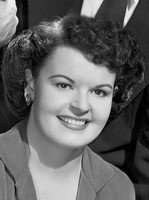 Il y a tout juste un an aujourd'hui, le 6 juin 2015, disparaissait Ruth Alice "Ronnie" Gilbert. Auteure-compositrice-interprète de musique folk, Ronnie Gilbert fut l'un des quatres membres originaux, avec Pete Seeger, Lee Hays et Fred Hellerman des légendaires Weavers. Groupe fondateur du protest song, The Weavers disparaîtra, victime du maccarthysme. Ronnie n'a jamais cessé de chanter après la dissolution du groupe, même si on ne peut parler à son propos d'une véritable carrière dans la chanson.
16 avril 2016
Il y a 62 ans aujourd'hui, le 16 avril 1954, une syphilis emportait Algernon Alexander, dit Texas Alexander. Chanteur de blues, Texas Alexander fut l'un des rares chanteurs de blues à ne s'accompagner d'aucun instrument. Alexander s'est entouré tout au long de sa carrière de musiciens prestigieux comme King Oliver, Lonnie Johnson, Lowell Fulson, les Mississippi Sheiks, Eddie Lang et Lightnin' Hopkins.
13 mai 2015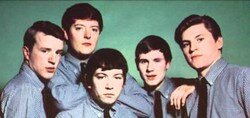 Groupe mythique de la scène Rythm'n'Blues anglaise des années 60, The Animals auraient pu devenir aussi grands que les Stones ou les Beatles. En deux ans (1964-1966), le groupe va occuper le haut des charts et imposer Eric Burdon comme un des meilleurs chanteurs britanniques de rock et de blues. Formidables musiciens, ils avaient l'âme d'interprète, mais peu celle d'auteurs-compositeurs...
02 décembre 2013
Il y a 5 ans aujourd'hui, le 2 décembre 2008, une crise cardiaque emportait Odetta. Grande précurseuse du chant libre et populaire, Odetta a tout chanté, folk & blues, jazz & spirituals, rock & soul, droits civiques en étendard. Remarquable figure de la scène folk américaine, Bob Dylan, Joan Baez, Janis Joplin lui doivent presque tout.
13 avril 2013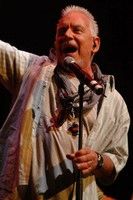 Eric Burdon est l'une des voix les plus puissantes et reconnaissables du Rock'n'Roll. Chanteur et leader du groupe britannique "The Animals", puis du groupe de funk "War", Burdon, entame ensuite une carrière solo puis tombe peu à peu dans l'oubli. En mars 2013, à 72 ans, le vieux lion est de retour avec "Til Your River Runs Dry".