24 mars 2016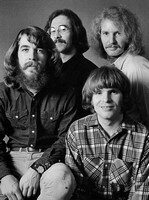 A la fois rock, folk, pop, blues et même aussi Country, Creedence Clearwater Revival (souvent appelé simplement Creedence ou désigné par ses initiales CCR) est considéré comme un des meilleurs groupes de la fin des années 60 et au début de la décennie suivante. Le groupe changea plusieurs fois de nom (The Blue Velvets, The Visions, The Golliwogs) et ce n'est que lorsque John Fogerty revient de l'armée, et décide de prendre les choses en main, qu'il rebaptise le groupe Creedence Clearwater Revival. John se décide alors de chanter de composer une musique simple, des morceaux avec une guitare très présente. A partir de là et pendant cinq années (1967 à 1972), le groupe grimpe au sommet des charts internationaux.
12 février 2013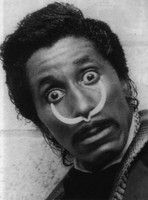 Il y a 13 ans, le 12 février 2000, disparaissait Screamin Jay Hawkins. Personnage pittoresque et provocateur, Hawkins a parfois été taxé de vulgarité. Son génie explose en 1956 grâce à sa chanson la plus célèbre, I Put A Spell On You, dans laquelle il n'hésite pas à prendre une voix d'ivrogne.

Son interprétation de "Constipation Blues" en 1983 avec Serge Gainsbourg impassible au piano, reste un grand moment de télé.
I Put A Spell On You