01 septembre 2018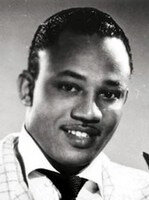 Il y a 17 ans aujourd'hui, le 1er septembre 2001, un cancer de la prostate emportait Sil Austin. Bien qu'il préfèrait le jazz, le saxophoniste, Sil Austin, a plutôt enregistré du R&B, du jump blues, de la country et de la pop.
18 septembre 2016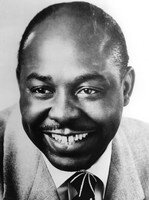 Il y a 33 ans aujourd'hui, le 18 septembre 1983, disparaissait Roy Milton. Chef d'orchestre, batteur et chanteur, Roy Milton est l'un des pionniers du jump blues, un blues plus dansant qui se rapproche du style du jazz big band de l'époque, avec ses cuivres et ses rythmes syncopés. Ce style donnera naissance au rhythm' & blues, puis au rock 'n roll.
09 juin 2016
Il y a 24 ans aujourd'hui, le 9 juin 1992, disparaissait Clarence Horatius Miller, connu sous le nom de Big Miller. Chanteur et musicien de jazz et de blues, Big Miller à d'abord étudié le trombone avant de passer à la basse. Durant sa carrière Muller a travaillé avec des légendes du jazz comme Count Basie et Duke Ellington et du blues comme Big Joe Turner.
26 juillet 2015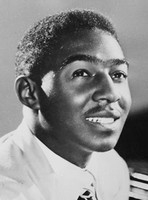 Il y a 9 ans aujourd'hui, le 26 juillet 2006, disparaissait Floyd Dixon. Pianiste autodidacte et chanteur rhythm and blues, Floyd Dixon était un émule de Charles Brown (avec qui il s'était lié d'amitié) et de Amos Milburn. Chanteur à la voix voilée et bluesy, pianiste expressif de style West Coast jump blues, Floyd a influencé Ray Charles et précédé d'une décennie l'émergence de la musique soul.
23 juin 2015
Il y a 2 ans aujourd'hui, le 23 juin 2013, un cancer emportait Little Willie Littlefield. Chanteur, pianiste de R&B et de boogie-woogie, Little Willie Littlefield a appris de sa mère et durant son enfance, les rudiments du piano. A l'âge 16 ans, Willie était déjà une attraction locale dans les bars de Houston. Très influencé par Albert Ammons, Charles Brown et Amos Milburn, Littlefield a développé son propre style et fut largement copié, notamment par Fats Domino.
25 mai 2015
Il y a 90 ans aujourd'hui, le 25 mai 1925, une crise cardiaque emportait Roy Brown. Chanteur et pianiste de Rhythm and Blues, Roy Brown est le créateur du courant "jump blues", fortement inspiré du blues et du gospel. Roy est l'auteur d'un des classiques du rock'n'roll, "Good Rockin' Tonight", immortalisé par Elvis Presley.
20 décembre 2014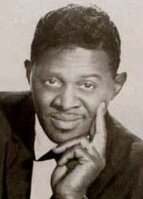 Il y a 2 ans aujourd'hui, le 20 décembre 2012, disparaissait Jimmy McCracklin. Pianiste, chanteur et auteur-compositeur, Jimmy McCracklin faisait partie des artistes majeurs de la Côte Ouest. Son style était un mélange de West Coast blues, de jump blues et de rhythm'n'blues californien.
18 mai 2014
Groupe talentueux de la West Coast fondé à la fin des années 70 par Charlie Baty et Rick Estrin, Little Charlie & The Nightcats, (maintenant présenté comme Rick Estrin & The Nightcats) n'ont enregistré leur premier album "All the Way Crazy" qu'en 1987.
29 décembre 2013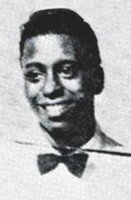 Il a 23 ans, le 29 décembre 1990, disparaissait, Goree Carter. Guitariste, chanteur de rhythm and blues influencé par T-Bone Walker, Goree Carter enregistre en 1949 "Rock Awhile". Ce morceau de jump blues est précurseur du rock and roll par le jeu de guitare électrique qui annonce celui de Chuck Berry.
27 octobre 2013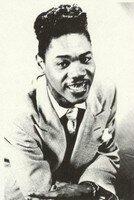 Il y a 22 ans, le 27 octobre 1991, disparaissait Billy Wright. Chanteur de rhythm and blues, Billy Wright a beaucoup influencé, Little Richard, l'un pionnier du rock and roll, et l'a d'ailleurs aidé à obtenir son premier contrat d'enregistrement.