22 avril 2016
Il y a 41 ans aujourd'hui, le 22 avril 1975, disparaissait Walter Vinson, connu également sous les noms de Vincson, Vincent et et Jacobs (nom de jeune fille de sa mère). Auteur-compositeur-interprète et guitariste, Walter Vinson a fait partie, durant la plus grande partie de sa carrière, des Mississippi Sheiks. Walter a également travaillé avec Son Spand, Rubin Lacey et Papa Charlie McCoy.
28 mars 2015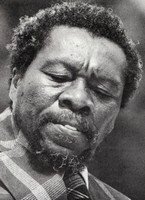 Il y a 36 ans aujourd'hui, le 28 mars 1979, disparaissait Joe Willie Wilkins. Chanteur, guitariste, auteur-compositeur de Memphis blues, Joe Willie Wilkins, issu d'un père guitariste amis du légendaire Charley Patton, a commencé très jeune à jouer de l'harmonica et de l'accordéon. Devenu bon guitariste, sa carrière a véritablement commencée dans les années 1940, lorsqu'il remplaça Robert Lockwood, Jr. dans le Sonny Boy Williamson II's band. Wilkins a eu beaucoup d'influence sur les guitaristes de Memphis blues, y compris sur des pointures comme B.B. King, Little Milton ou Albert King.
18 novembre 2014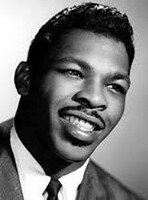 Il y a 43 ans, le 18 novembre 1971, disparaissait Little Junior Parker. Chanteur de Blues mais est aussi considéré comme un précurseur du Rockabilly, Junior Parker chanta dans un groupe de Gospel et joua sur les différents circuits de blues durant son adolescence. Élève de Sonny Boy Williamson II, un moment harmoniciste de Howlin' Wolf, Parker était surtout un merveilleux chanteur, à la voix claire et suave qui passa du blues au rhythm and blues.
05 octobre 2014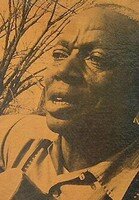 Il y a 21 ans, le 5 octobre 1993, disparaissait Memphis Willie B. Harmoniciste, guitariste, chanteur et auteur-compositeur de Memphis blues, Memphis Willie B. est connu pour avoir fait partie du Memphis Jug Band. Parallélement au Jug Band, Willie a développé son propre style et travaillé avec d'autres bluesmen comme Garfield Akers, Willie Brown et même Robert Johnson.
05 août 2014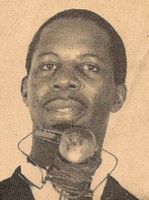 Il y a 57 ans, le 5 août 1957, le tétanos emportait Joe Hill Louis. Chanteur de blues et de rhythm and blues, Joe Hill Louis fut, avec son ami Doctor Ross, l'un des hommes-orchestres les plus talentueux de la scène Blues de Memphis durant les années 50. Guitariste, harmoniciste et percussionniste, Joe était un véritable homme orchestre ambulant.
21 juillet 2014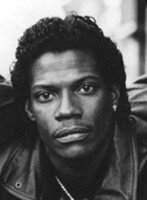 Il y a 12 ans, le 21 juillet 2002, une crise cardiaque emportait Little Jimmy King. Chanteur, compositeur, guitariste gaucher, Little Jimmy King a concocté son nom de scène par déférence pour ses deux héros musicaux, Jimi Hendrix et Albert King. Little Jimmy King à travaillé avec Albert King, The Memphis Soul Survivors et enregistré avec ses deux frères.
12 septembre 2013
Il y a 58 ans, le 12 septembre 1955, disparaissait Frank Stokes. Considéré par de nombreux musicologues comme l'un des pères du Memphis blues, Frank était un compositeur prolixe a qui l'on prête une centaine de compositions, dont une partie seulement a été enregistrée. Avec Dave Sane, Stokes a donné au duo de guitare blues ses premières lettres de noblesse.