08 octobre 2015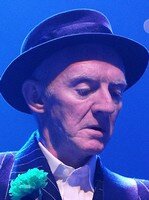 Il y a 2 ans aujourd'hui, le 8 octobre 2013, un cancer de l'œsophage emportait Philip Ryan, dit Phil Chevron. Chanteur, compositeur, et guitariste irlandais, Phil Chevron avait avait formé le groupe punk The Radiators from Space avant de rejoindre The Pogues. La musique des Pogues, de style folk irlandaise était teintée de politique et Phil avait co-écrit la plupart des chansons du groupe avec Shane MacGowan, le chanteur principal.
02 avril 2015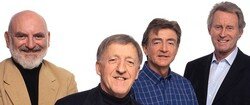 S'il y a un groupe irlandais à connaître, c'est bien les Chieftains dont il s'agit ! Depuis 1962, The Chieftains rayonnent sur la musique irlandaise traditionnelle à laquelle ils ont permis une reconnaissance mondiale. Au fil des ans, le groupe a collaboré avec des artistes de tous les horizons, de Paul McCartney à Van Morrison en passant par Mick Jagger et Ry Cooder. En 1975 ils écrivent la musique du film "Barry Lyndon", et "Women of Ireland" fait le tour du monde.
01 août 2014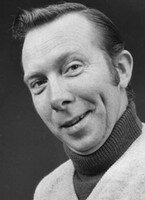 Il y a 6 ans, le 1er août 2007, un cancer du poumon emportait Tommy Makem. Musicien, chanteur, poète et conteur, Tommy Makem est surtout connu pour avoir fait équipe avec The Clancy Brothers. Avec sa voix de baryton, Makem contribua au rayonnement des histoires et des chansons de la culture irlandaise à travers le monde.
31 octobre 2013
Originaire du Canada, auteur-compositeur-interprète, harpiste et pianiste, Loreena McKennitt trouve l'inspiration de sa musique dans les anciennes traditions celtiques ou du Moyen Orient. Toujours justes, jamais trop forte ni trop basse, sa voix de soprano rythme notre écoute sur le pas du recueillement, du rêve et de l'émerveillement.
29 juillet 2012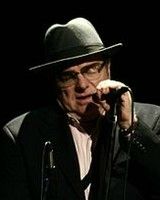 Difficile de classer Van Morrison dans un Genre musical, tant sa musique est influencée de multiples ramifications : Rock 'n' roll, Blue-eyed soul, Rhythm and blues, Folk, Blues, Musique celtique, Jazz, Musique country...