05 novembre 2016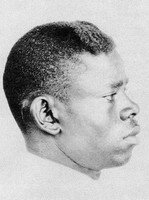 Il y a 81 ans aujourd'hui, le 5 novembre 1935, disparaissait Aaron "Pinetop" Sparks. Pianiste de blues et de boogie-woogie, Pinetop Sparks est connu pour avoir fait équipe avec son frère jumeaux Marion / Milton "Lindberg" Sparks qui lui disposait d'une meilleure aptitude pour le chant. Les deux frères ont enregistrés ensemble sous les noms de "Pinetop and Lindberg" et "Sparks Brothers", mais aussi chacun de leur coté avec d'autres bluesmen.
02 décembre 2015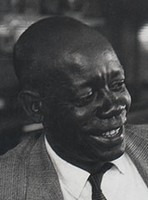 Il y a 53 ans aujourd'hui, le 2 décembre 1962, disparaissait Mercy Dee Walton. Auteur-compositeur-interprète de blues et de rhythm and blues, Mercy Dee Walton est un pianiste texan trop oublié. Mercy est l'auteur du célèbre "One room country shack", immortalisé par Buddy Guy et repris par des dizaines de musiciens de blues et de rock.
11 septembre 2015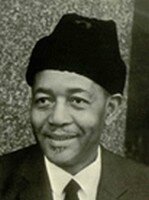 Il y a 44 ans aujourd'hui, le 11 septembre 1971, disparaissait Curtis Jones. Chanteur et pianiste de blues, Curtis Jones n'a pas connu une carrière à la mesure de son talent. Représentant du blues texan (celui illustré dans les années 20 par Blind Lemon Jefferson), il est à noter que Curtis Jones a commencé sa carrière à la guitare avant de se tourner rapidement vers le piano.
06 septembre 2015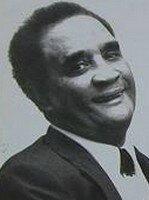 Il y a tout juste 30 ans aujourd'hui, le 6 septembre 1985, disparaissait Little Brother Montgomery. Chanteur et pianiste de blues, de boogie-woogie et de jazz, Little Brother Montgomery a eu une grande influence sur des artistes comme Sunnyland Slim ou Otis Spann. Né dans une famille de musiciens, Little Brother a commencé à jouer du piano à l'âge de 4 ans et à 11 ans il quittait l'école pour aller jouer dans les juke joints. Il a accompagné la chanteuse Edith Wilson et des artistes de Chicago blues comme Buddy Guy et Otis Rush.
20 janvier 2015
Il y a 25 ans aujourd'hui, le 20 janvier 1989, une crise cardiaque emportait Whistlin' Alex Moore. Pianiste, chanteur et siffleur de blues, Whistlin' Alex Moore déconcertait par son jeu fantasque tout en ruptures.
07 janvier 2015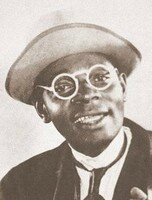 Il y a 67 ans, aujourd'hui, le 7 janvier 1947, une pneumonie emportait Doctor Clayton. Chanteur et pianiste de blues, Doctor Clayton était un bluesman très populaire dans les années 1940, aujourd'hui bien injustement oublié. Boulversé par le décès de sa femme et de ses enfants dans un incendie, en 1937, il devint très dépendant à l'alcool. B.B. King l'a toujours reconnu comme l'un de ses modèles en matière de chant.
03 décembre 2014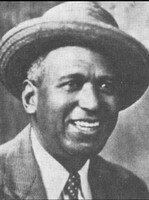 Il y a 59 ans, le 3 décembre 1955, disparaissait Cow Cow Davenport. Pianiste de boogie-woogie, Cow Cow Davenport est considéré comme l'un des pères fondateur du genre. Autodidacte influencé par Jelly Roll Morton il aimait mêler blues, ragtime, stomp et boogie.
15 mars 2014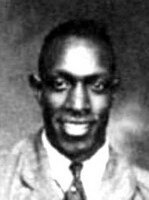 Il y a 85 ans, le 15 mars 1929, disparaissait, à l'âge de 24 ans, Pinetop Smith, victime d'une balle perdue. Grand pianiste de Boogie-woogie, c'est Pinetop Smith qui en popularisa le nom en donnant le titre de "Pinetop's Boogie-Woogie" à un célèbre solo de piano qu'il enregistra en 1928. Les origines de ce style musical remontent lui à la fin du 19e siècle.
30 décembre 2013
Il y a 36 ans, le 30 décembre 1977, disparaissait Saint Louis Jimmy Oden. Chanteur-pianiste (parfois harmoniciste) surtout connu pour ses compositions, dont le célébrissime "Goin' Down Slow", St Louis Jimmy a surtout travaillé à l'arrière-scène, comme accompagnateur et compositeur.
25 septembre 2013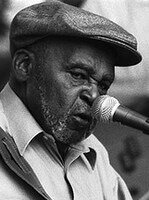 Il y a 7 ans, le 24 septembre 2006, disparaissait Henry "Mule" Townsend. Chanteur, guitariste et pianiste, Henry Townsend fut l'un des musiciens les plus importants de la scène du blues de St. Louis. Au début de ce siècle, il était l'un des derniers (le dernier ?) représentant d'une génération de pionniers, celle des créateurs d'origine rurale qui s'étaient vu offrir la possibilité d'enregistrer commercialement avant la crise de 1929.