19 juillet 2021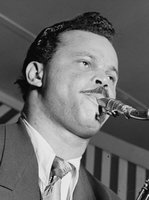 Il y a 28 ans aujourd'hui, le 19 juillet 1993, une crise cardiaque emportait Wilburt Prysock, connu sous le nom de scène de Red Prysock. Saxophoniste ténor de Rhythm'n'Blues, Red Prysock était ce qu'on appelait à l'époque un "honkin'tenor" (ténor hurleur).
08 juin 2021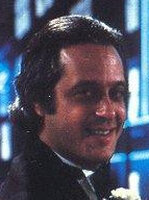 Il y a, tout juste, 10 ans aujourd'hui, le 8 juin 2011, un cancer du poumon emportait Alan Rubin connu également sous le pseudonyme de Mr. Fabulous. Trompettiste (classique et piccolo) et bugliste, Alan Rubin a travaillé avec Frank Sinatra, Frank Zappa et fait partie de la bande des Blues Brothers.
18 mai 2021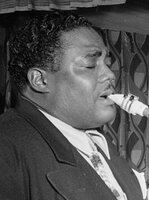 Il y a 37 ans aujourd'hui, le 18 mai 1984, disparaissait John Hardee. Saxophoniste ténor de jazz, John Hardee a dirigé plusieurs orchestre et joué avec, entre autres, Clyde Bernhardt, Cousin Joe, Russell Procope, Earl Bostic, Billy Kyle, Helen Humes, Billy Taylor et Lucky Millinder.
11 mai 2021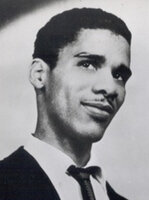 Il y a 27 ans aujourd'hui, le 11 mai 1994, disparaissait Daniel Dorsey "Danny" Overbea. Auteur-compositeur-interprète et guitariste, Danny Overbea était un pionnier du rock'n'roll. On peut même dire que les 2 titres "Train Train Train" et "40 Cups Of Coffee" étaient des chansons rock'n'roll avant même que le concept de rock'n'roll n'émerge.
08 mai 2021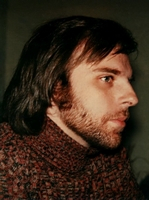 Il y a 14 ans aujourd'hui, le 8 mai 2007, un cancer du cerveau emportait Carson Whitsett. Claviériste, compositeur, arrangeur et producteur de disques, Carson Whitsett a commencé sa carrière le groupe de son frère aîné Tim Whitsett & The Imperials, devenu plus tard The Imperial Show Band. Il est rapidement devenu une vedette sur l'Orgue Hammond.
04 mars 2021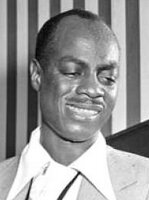 Il y a 32 ans aujourd'hui, le 4 mars 1989, une méningite emportait Lloyd "Tiny" Grimes. Guitariste et chanteur de jazz et de R&B, Tiny Grimes a commencé comme musicien de sessions, puis il a dirigé ses propres groupes.
03 mars 2021
Il y a 8 ans aujourd'hui, le 3 mars 2013, Robert Edward "Bobby" Rogers mourait suite à des complications du diabète. Musicien et chanteur ténor, Bobby Rogers est principalement connu comme membre fondateur du groupe vocal Motown The Miracles.
23 janvier 2021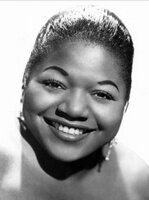 Il y a 49 ans aujourd'hui, le 23 janvier 1972, un coma diabétique emportait Mabel Louise Smith, connue sous le nom de scène de Big Maybelle. Chanteuse de rhythm and blues, Big Maybelle a commencé, comme beaucoup d'enfants noirs de cette période, à chanter du gospel dans les églises. Elle illustre parfaitement la période de transition musicale du blues vers le rhythm and blues.
16 janvier 2021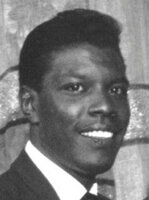 Il y a 21 ans aujourd'hui, le 16 janvier 2021, Will J. "Dub" Jones mourait de complications liées au diabète. Chanteur de Doo-Wop, Dub Jones était la voix basse des Coasters et des Cadets (alias The Jacks). Dub à également enregistré avec The Crescendos et The Charades.
24 novembre 2020
Il y a 32 ans aujourd'hui, le 24 novembre 1988, disparaissait Ewell Goldyn Rhambo, dit Bo Rhambo. Trompettiste et saxophoniste ténor, Bo Rhambo a joué avec des artistes comme Joe Houston ou Joe Liggins et dirigé un trio avec le pianiste-organiste Teddy Woods et le batteur Bobby Pittman.