26 mai 2013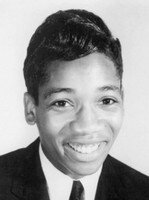 Il y a 45 ans, le 26 mai 1968, Little Willie John mourait en prison d'une pneumonie. Chanteur américain de Rythm'n'blues, James Brown disait de lui que c'était le meilleur, qu'il pouvait tout chanter ! Little Willie John finira ses jours en prison pour avoir poignardé un type qui se moquait de sa petite taille.
10 avril 2013
Il y a 55 ans aujourd'hui, le 10 avril 1958 disparaissait Chuck Willis. Durant sa courte carrière il réalisera quelques classiques du rhythm and blues et du rock n'roll, dont plusieurs furent repris, comme "I Feel So Bad", par Elvis Presley, Little Milton et Otis Rush ou "It's Too Late", par Buddy Holly, Charlie Rich et Otis Redding.
08 avril 2013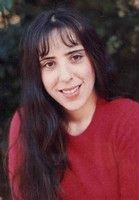 Il y a 16 ans, le 8 avril 1997, un cancer emportait Laura Nyro. On peut être une grande artiste et être totalement ignorée de l'homme de la rue. Laura Nyro n'a jamais eu, les faveurs du grand public ; pourtant beaucoup de ses compositions ont été reprises par d'autres: "Weding Bell blues" et "Stoned soul picnic" par "5th Dimension" ... "Eli's comin'" par "Three Dog Night"... "And when I die" par "Blood, Sweat and Tears".
18 mars 2013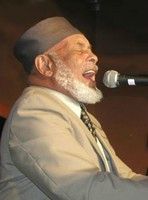 Il y a 4 ans, le 18 mars 2009, une attaque cardiaque emportait Eddie Bo. Ce pianiste était un des derniers à incarner l'esprit funk originel de la Nouvelle-Orléans. Malgré une reconnaissance tardive, Eddie Bo a toujours trainer la réputation du génie dont l'oeuvre avait été curieusement sous-estimée par l'industrie musicale.
16 mars 2013
Il y a 43 ans, le 16 mars 1970, une tumeur au cerveau emportait Tammi Terrell. Cette chanteuse de soul, a la voix remarquable, est essentiellement connue pour ses duos au côtés de Marvin Gaye.
10 mars 2013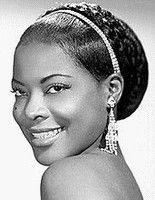 Il y a 16 ans, le 10 mars 1997, disparaissait LaVern Baker, légendaire chanteuse de rythm'n'blues des années 50.
29 ans sépare ces 2 interprétations de "Jim Dandy" (1057 et 1986).
12 février 2013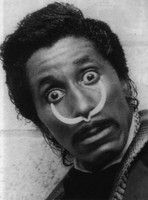 Il y a 13 ans, le 12 février 2000, disparaissait Screamin Jay Hawkins. Personnage pittoresque et provocateur, Hawkins a parfois été taxé de vulgarité. Son génie explose en 1956 grâce à sa chanson la plus célèbre, I Put A Spell On You, dans laquelle il n'hésite pas à prendre une voix d'ivrogne.

Son interprétation de "Constipation Blues" en 1983 avec Serge Gainsbourg impassible au piano, reste un grand moment de télé.
I Put A Spell On You
30 janvier 2013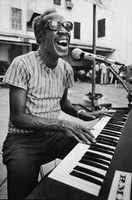 Il y a 33 ans, le 30 janvier 1980, un infarctus du myocarde emportait Professor Longhair, chanteur et pianiste légendaire au style inimitable du rhythm and blues de la Nouvelle-Orléans.
15 décembre 2012
Il y a 11 ans, le 15 décembre 2001, disparaissait Rufus Thomas. Grâce à ses talents de compositeur et à une énergie dévastatrice, ce grand monsieur de la musique a révolutionné l'univers de la soul music.
11 décembre 2012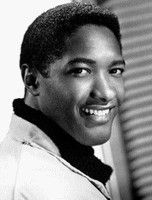 Il y a 48 ans, le 11 Décembre 1964, disparaissait Sam Cooke. Si Ray Charles incarne la soul pure et dure (raw soul), Cooke symbolise la soul suave (sweet soul). Ses disciples – parmi lesquels Smokey Robinson ou Michael Jackson – voient en lui un modèle inégalé.