01 novembre 2015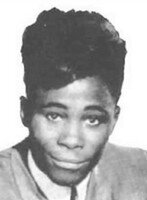 Il y a 7 ans aujourd'hui, le 1er novembre 2008, disparaissait Nathaniel Mayer. Chanteur de rhythm'n'blues, Nathaniel Mayer est surtout connu pour son unique tube "Village of love" qui lui apporta une certaine sécurité financière pendant quelques années. Après plus de quarante ans de galères diverses, Nathaniel effectuait un impressionnant retour en 2007 avec l'album "Why don't you give it to me ?".
08 août 2015
Il y a 32 ans aujourd'hui, le 8 août 1983, disparaissait Wild Bill Moore. Saxophoniste ténor de jazz et de rhythm and blues, Wild Bill Moore a également été champion amateur de boxe, catégorie poids mi-lourds, à la fin des années trente. Son titre "We're Gonna Rock, We're Gonna Roll" est souvent considéré comme étant le premier morceau de Rock' n' Roll. Wild a joué avec Red Allen, Ben Webster, Lionel Hampton et Louis Armstrong et enregistré avec Big Joe Turner, Houston Person et Marvin Gaye.
06 mai 2015
Il y a 13 ans aujourd'hui, le 6 mai 2002, une crise cardiaque emportait Otis Blackwell. Auteur-compositeur-interprète de rhythm'n'blues, de rock'n'roll et de blues, Otis Blackwell et l'un des très rares géants à n'avoir reçu aucune distinction de ces multiples "Académies du Rock" qui ont pourtant célébré des talents bien moindres. Blackwell écrivit plus de 1000 chansons qui se vendirent à des dizaines de millions d'exemplaires interprètées par des artistes plus prestigieux les uns que les autres. Parmis eux : Elvis Presley, Jerry Lee Lewis, Dee Clark, Jimmy Jones, Cliff Richard, Ray Charles, Otis Redding, James Brown, The Who, Johnny Thunders, Billy Joel, James Vernon Taylor, Dolly Parton, Conway Twitty, The Judds, Carl Perkins, Peggy Lee...
25 janvier 2015
Il y a 38 ans aujourd'hui, le 25 janvier 1976, une crise cardiaque emportait Chris Kenner. Chanteur de rhythm and blues, Chris Kenner a commencé à chanter à l'église. Plus tard il intégra un quartet de gospel, les Harmonizing Four, jusqu'aux jours où compagnie de disques l'amène à transgresser les barrières de la religion pour tomber dans le rhytm & blues.
09 novembre 2014
Il y a 2 ans aujourd'hui, le 9 novembre 2012, une crise cardiaque emportait Major Harris. Après avoir chanté avec plusieurs groupes de rhythm'n'blues (The Charmers, The Teenagers, The Jarmels, Nat Turner's Rebellion), Major Harris rejoindra The Delfonics. C'est en 1974, que Harris commença un voyage en solo.
08 novembre 2014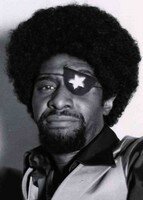 Il y a 31 ans aujourd'hui, le 8 novembre 1983, l'abus de drogues et d'alcool emportait James Booker. Pianiste et organiste hors-pair, James Booker restera sans doute l'un des claviéristes les plus rapides et les plus déjantés au monde. Son style combinait le gospel, le stride, le blues, le rhythm'n'blues et même quelques aspects latins. Pour la petite histoire, à l'âge de 10 ans, James se fait renverser par une ambulance, ce qui le handicapera à vie et lui donnera cette apparence de pirate. Sa dextérité lui ont permis de jouer avec les plus grands noms de la scène : Dr. John, Fats Domino, Lloyd Price et même le célèbre pianiste classique Arthur Rubinstein (qui fut sidéré devant la virtuosité du louisianais). Malheureusement, son instabilité et ses excentricités ne lui permirent pas de récolter les fruits que son talent et son génie auraient dû lui apporter.
03 septembre 2014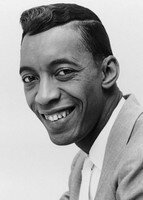 Il y a tout juste 20 ans aujourd'hui, une attaque cardiaque emportait Major Lance. Dotée d'une voix chaude et douce, Major Lance était l'une des figures de proue du Chicago soul dans les années 60. Ami d'enfance de Curtis Mayfield, c'est ce dernier qui lui écrira la plupart de ses tubes.
16 janvier 2014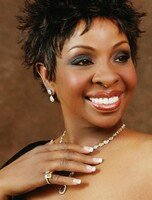 Gladys Knight est une chanteuse américaine de Soul et Rhythm and Blues formée au gospel. Gladys a un léger grain dans la voix qui lui donne un très joli timbre. Le groupe qui l'accompagne, The Pips, est composé de membres de sa famille.
14 janvier 2014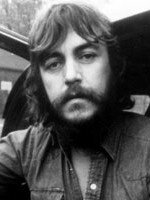 Il y a 4 ans, le 14 janvier 2010, un cancer emportait Bobby Charles. Cadien de naissance, Bobby Charles fut le grand artisan de la popularisation du "swamp rock", ou "rock du bayou".
07 janvier 2014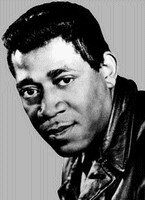 Il y a 12 ans, le 7 janvier 2001, un cancer du poumon emportait James Carr. Souvent oublié parmi les grands noms de la soul, Carr en était pourtant une figure essentielle. Maniaco-dépressif, souvent présenté comme le plus grand rival d'Otis Redding, James n'aura pas la consécration qu'il méritait. Et pourtant quelle voix !