13 octobre 2015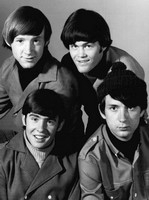 The Monkees était à l'origine un groupe fabriqué pour la sérié télévisée du même nom. Une sorte de réponse américaine à la Beatlemania. Après deux albums, les acteurs-musiciens pris au jeu, obtiennent l'émancipation et donnent des concerts. Pour l'anecdote, ce sont les Monkees, au grand dam de leurs fans horrifiés, qui firent découvrir Jimi Hendrix aux Américains, en première partie de leurs tournées.
05 mai 2015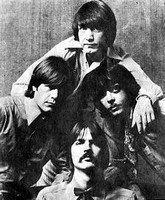 Malgré sa courte existence, Buffalo Springfield a amélioré les fondements du country-folk rock américain et servi de référence à des artistes contemporains. Le groupe révéla les talents de trois chanteurs et compositeurs à forte personnalité : Stephen Stills, Neil Young et dans une moindre mesure Richie Furay. Buffalo Springfield a servi également de fondements à ses anciens membre, l'histoire retiendra surtout le super groupe Crosby, Stills, Nash & Young.
16 décembre 2013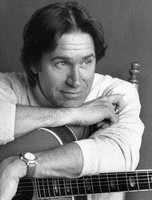 Il y a 6 ans, le 16 décembre 2007, un cancer emportait Dan Fogelberg. Auteur-compositeur, multi-instrumentiste, la musique de Dan Fogelberg s'inspirait de sources aussi diverses que le folk, pop, musique classique, jazz et musique bluegrass.
21 août 2013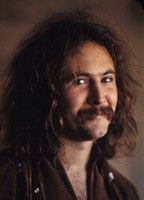 Fondateur des Byrds en 1964 puis de Crosby, Stills & Nash en 1968, qui deviendra Crosby, Stills, Nash And Young (CSNY) en 1969, David Crosby a été un des piliers du folk-rock californien pénétré des valeurs de la "contre-culture". Il reste un des musiciens les plus originaux et méconnus de cette période.
14 juillet 2013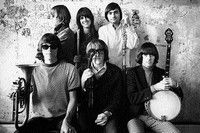 Rattaché au "San Francisco Sound", né sous l'influence de drogues comme le LSD, Jefferson Airplane est considéré comme l'un des pionniers du mouvement psychédélique.

White Rabbit est une chanson dont les paroles font référence à la drogue et à ses effets hallucinogènes.
08 juillet 2013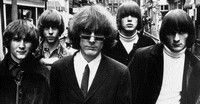 Les Byrds sont les pionniers du folk rock, mais également du psychédélisme puis du country rock. Tous passionnés de Bob Dylan, celui-ci leur fait écouter sa chanson "Mr Tambourine Man" en 1964, alors qu'elle n'était pas encore publiée, et ils ont une idée fort simple pour en faire un tube : l'électrifier.
19 juin 2013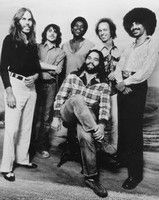 Little Feat réunit les anciens Mothers of Invention de Frank Zappa. Ce mythique groupe californien, influencé par le blues, se démarque par son style éclectique mêlant country, boogie, rock et funk dans un joyeux cocktail.
23 avril 2013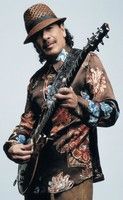 Carlos Santana, guitariste légendaire, fut "la" révélation du mémorable festival baba cool de Woodstock en 1969. Musicien hors pair pour combiner rock mystique et jazz sur des rythmes tour à tour latinos, africains et américains. Autant dire qu'avant même qu'on entende parler du concept de "world music", Santana en jouait déjà.
28 décembre 2012
Il y a 29 ans, le 28 décembre 1983, disparaissait Dennis Wilson, batteur puis chanteur des Beach Boys. Il se révèle progressivement dans l'histoire du groupe, comme un compositeur et un chanteur de choix, particulièrement lorsque Brian sombre dans la folie en 1968. Il est mort noyé, après une soirée de beuverie.