26 novembre 2016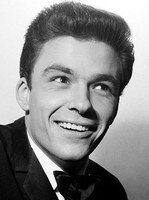 Il y a 43 ans aujourd'hui, le 26 novembre 1973, John Henry Rostill était retrouvé électrocuté, sa guitare basse à la main. John Rostill est principalement connu pour avoir été le bassiste des Shadows. Compositeur remarquable, John Rostill a écrit pour Elvis Presley, Engelbert Humperdinck, Family Dog et Olivia Newton John.
01 juillet 2015
Il y a 15 ans aujourd'hui, le 1er juillet 2000, Cub Koda mourait dans son sommeil des suites d'une maladie des reins. Auteur-compositeur-interprète, guitariste, de rock'n'roll, blues-rock et hard rock, Cub Koda est connu comme membre créateur et chanteur du groupe "Brownsville Station". Après la dissolution de Brownsville Station, Koda a jouer avec différents groupes comme "Cub Koda & the Points" ou "The Del-Tino's".
08 mai 2015

Pionnier du rock britannique, The Shadows est l'un des orchestres les plus célèbres avant l'apparition des Beatles. Essentiellement instrumental, le groupe accompagnait également Cliff Richard. The Shadows reste une référence et bon nombre de groupes et d'artistes internationaux se sont inspirés de cette formation.
06 mai 2015
Il y a 13 ans aujourd'hui, le 6 mai 2002, une crise cardiaque emportait Otis Blackwell. Auteur-compositeur-interprète de rhythm'n'blues, de rock'n'roll et de blues, Otis Blackwell et l'un des très rares géants à n'avoir reçu aucune distinction de ces multiples "Académies du Rock" qui ont pourtant célébré des talents bien moindres. Blackwell écrivit plus de 1000 chansons qui se vendirent à des dizaines de millions d'exemplaires interprètées par des artistes plus prestigieux les uns que les autres. Parmis eux : Elvis Presley, Jerry Lee Lewis, Dee Clark, Jimmy Jones, Cliff Richard, Ray Charles, Otis Redding, James Brown, The Who, Johnny Thunders, Billy Joel, James Vernon Taylor, Dolly Parton, Conway Twitty, The Judds, Carl Perkins, Peggy Lee...
06 avril 2015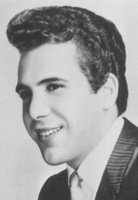 Il y a 31 ans aujourd'hui, le 6 avril 1984, un cancer du poumon emportait Ral Donner. Chanteur et musicien de rock and roll, Ral Donner est l'exemple type de l'artiste qui n'a pas pu percer parce qu'il voulait trop imiter la voix de son idole Elvis Presley.
05 mars 2015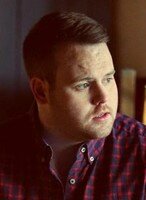 Il y a tout juste un an aujourd'hui, le 5 mars 2014, disparaissait Dave Sampson. Chanteur de rock et de pop, découvert par Cliff Richard, Dave Sampson, malgré ses qualités, n'a jamais vraiment réussi à percer. On lui doit le tube "Sweet Dreams".
13 février 2015
Il y a 5 ans aujourd'hui, le 13 février 2010, un cancer du colon emportait Dale Hawkins. Auteur-compositeur, guitariste et chanteur de rockabilly, Dale Hawkins est l'homme d'un tube : Susie Q, considéré comme le premier morceau de swamp rock. Ce morceau, fortement teinté des sonorités blues du sud de la Louisiane, sera repris par de nombreux groupes, dont Creedence Clearwater Revival, les Rolling Stones, Tony Joe White ou même Johnny Hallyday (Susie-Lou).
11 février 2015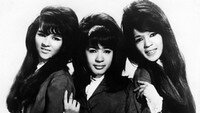 Il y a 5 ans aujourd'hui, le 11 février 2009, disparaissait Estelle Bennett, membre du groupe vocal féminin The Ronettes. Le groupe est composé de Ronnie Bennett ou encore Ronnie Spector (née Veronica Bennett), principale chanteuse (Ronnie => Ronettes), épouse de Phil Spector. Les deux autres chanteuses étaient sa soeur Estelle Bennett et sa cousine Nedra Talley.
28 septembre 2014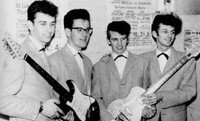 Il y a 42 ans, aujourd'hui, le 28 septembre 1972, disparaissait Rory Storm. Chanteur de Rock'n'roll, Rory Storm était le leader de Rory Storm and The Hurricanes, groupe de rock de Liverpool qui avait pour batteur un certain Ringo Starr avant que celui-ci ne rejoingne les Beatles en 1962.
Dans la vidéo ci-dessous Ringo Starr est à la batterie.
14 janvier 2014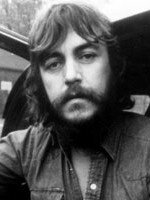 Il y a 4 ans, le 14 janvier 2010, un cancer emportait Bobby Charles. Cadien de naissance, Bobby Charles fut le grand artisan de la popularisation du "swamp rock", ou "rock du bayou".