24 mars 2016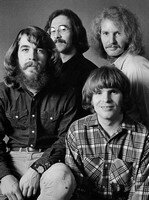 A la fois rock, folk, pop, blues et même aussi Country, Creedence Clearwater Revival (souvent appelé simplement Creedence ou désigné par ses initiales CCR) est considéré comme un des meilleurs groupes de la fin des années 60 et au début de la décennie suivante. Le groupe changea plusieurs fois de nom (The Blue Velvets, The Visions, The Golliwogs) et ce n'est que lorsque John Fogerty revient de l'armée, et décide de prendre les choses en main, qu'il rebaptise le groupe Creedence Clearwater Revival. John se décide alors de chanter de composer une musique simple, des morceaux avec une guitare très présente. A partir de là et pendant cinq années (1967 à 1972), le groupe grimpe au sommet des charts internationaux.
04 novembre 2014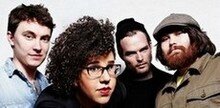 Alabama Shakes est groupe qui joue avec fougue une musique hybride entre soul, blues, rock puissant et garage. Prenez Janis Joplin et Aretha Franklin, mélangez, vous obtiendrez la voix de Brittany Howard, chanteuse tornade noire dotée d'une voix capable de tout, nourrie de gospel, de soul et de la furie du rock'n'roll.
04 octobre 2013
Il y a 19 ans, le 4 octobre 1994, Danny Gatton se suicidait. Grand maître de la "fender telecaster", Gatton reste peu connu du grand public. Son mélange unique de blues, Jazz et Rockabilly on fait pourtant de lui un virtuose à part entière.
08 juillet 2012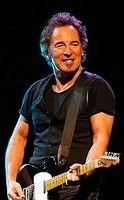 Bruce Springsteen est un chanteur et un auteur-compositeur Américain surnommé "le Boss". Il est en effet considéré comme le plus grand performer de l'histoire du Rock'n Roll.