24 janvier 2019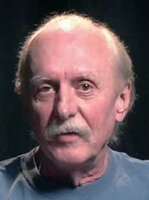 Il y a 2 ans aujourd'hui, le 24 janvier 2017, Claude Hudson "Butch" Trucks se suicidait d'une balle dans la tête. Batteur et membre fondateur du Allman Brothers Band, Butch Trucks a contribué à forger les bases du rock sudiste dès la fin des années 60. Il est resté fidèle au groupe toute sa vie.
21 janvier 2019
Il y a 36 ans aujourd'hui, le 21 janvier 1983, un cancer du poumon emportait Lamar Williams. Bassiste de rock, Lamar Williams est connu pour avoir été membre de The Allman Brothers Band, puis de Sea Level.
29 juin 2018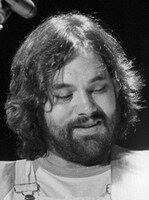 Il y a 39 ans aujourd'hui, le 29 juin 1979, une crise cardiaque causée par une overdose accidentelle de cocaïne emportait Lowell Thomas George. Auteur-compositeur-interprète, multi-instrumentiste (guitare, harmonica, flûte, saxophone, sitar), Lowell George était le chanteur du groupe de rock Little Feat.
28 avril 2018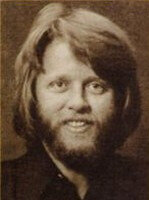 Il y a 38 ans aujourd'hui, le 28 avril 1980, Thomas Michael "Tommy" Caldwell mourait des suites d'un accident de voiture survenu quelques jours avant. Bassiste, fondateur et leader de The Marshall Tucker Band, Tommy Caldwell composa également quelques titres pour le groupe.
08 juin 2016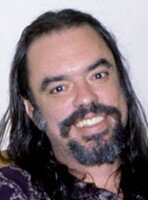 Il y a 23 ans aujourd'hui, le 8 juin 1993, Foster MacKenzie III, connu sous le nom de scène de Root Boy Slim, s'éteignait dans son sommeil. Chanteur et guitariste, Root Boy Slim était le leader du groupe contestataire de rock'n'blues "The Sex Change Band".
04 novembre 2014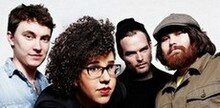 Alabama Shakes est groupe qui joue avec fougue une musique hybride entre soul, blues, rock puissant et garage. Prenez Janis Joplin et Aretha Franklin, mélangez, vous obtiendrez la voix de Brittany Howard, chanteuse tornade noire dotée d'une voix capable de tout, nourrie de gospel, de soul et de la furie du rock'n'roll.
10 août 2014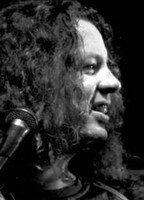 Il y a 12 ans, le 10 août 2002, un cancer du pancrèas emportait Michael Houser. Guitariste, chanteur, compositeur, Michael Houser a été le leader durant 16 ans de Widespread Panic, groupe de rock sudiste mariant free jazz, blues et country.
20 septembre 2013
Il y a 36 ans, le 20 octobre 1977, Ronnie Van Zant disparaissait tragiquement dans un accident d'avion. Principal compositeur et fondateur de Lynyrd Skynyrd, Ronnie était l'âme du groupe. Un style musical riche et ancré dans les racines de la musique populaire Américaine.