24 mars 2016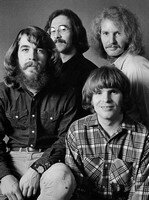 A la fois rock, folk, pop, blues et même aussi Country, Creedence Clearwater Revival (souvent appelé simplement Creedence ou désigné par ses initiales CCR) est considéré comme un des meilleurs groupes de la fin des années 60 et au début de la décennie suivante. Le groupe changea plusieurs fois de nom (The Blue Velvets, The Visions, The Golliwogs) et ce n'est que lorsque John Fogerty revient de l'armée, et décide de prendre les choses en main, qu'il rebaptise le groupe Creedence Clearwater Revival. John se décide alors de chanter de composer une musique simple, des morceaux avec une guitare très présente. A partir de là et pendant cinq années (1967 à 1972), le groupe grimpe au sommet des charts internationaux.
13 février 2015
Il y a 5 ans aujourd'hui, le 13 février 2010, un cancer du colon emportait Dale Hawkins. Auteur-compositeur, guitariste et chanteur de rockabilly, Dale Hawkins est l'homme d'un tube : Susie Q, considéré comme le premier morceau de swamp rock. Ce morceau, fortement teinté des sonorités blues du sud de la Louisiane, sera repris par de nombreux groupes, dont Creedence Clearwater Revival, les Rolling Stones, Tony Joe White ou même Johnny Hallyday (Susie-Lou).
07 juillet 2014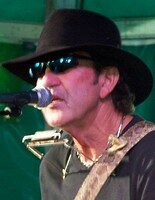 Chanteur-guitariste-harmoniciste, Tony Joe White est une figure du Swamp blues, une forme de blues où se mêlent boogie blues, country-rock et rythm'n blues. Belle voix grave, un soupçon de nostalgie, Tony Joe White s'accompagne uniquement d'un batteur, à la manière de certains vieux bluesmen. Tony a prêté ses chansons aux plus grands, comme Ray Charles ou Elvis Presley et a écrit, en autres pour Tina Turner, Dusty Springfield, Wilson Pickett, Waylon Jennings et George Jones.
14 janvier 2014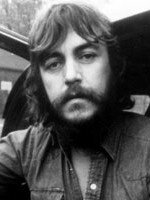 Il y a 4 ans, le 14 janvier 2010, un cancer emportait Bobby Charles. Cadien de naissance, Bobby Charles fut le grand artisan de la popularisation du "swamp rock", ou "rock du bayou".