20 mars 2018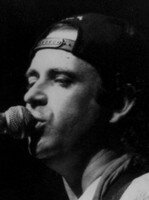 Il y a 18 ans aujourd'hui, le 20 mars 2000, une rupture d'anévrisme emportait Gene "Eugene" Andrusco. Acteur, compositeur, musicien, chanteur, producteur de disques et ingénieur, Gene Eugene fut leader du groupe de rock alternatif Adam Again, membre de The Swirling Eddies et membre fondateur de Lost Dogs.
18 février 2018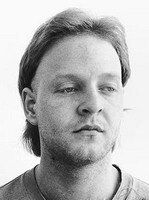 Il y a 23 ans aujourd'hui, le 18 février 1995, Robert Neil "Bob" Stinson mourait après des années d'abus d'alcool et de drogues. Membre fondateur de The Replacements, l'un des groupes de rock alternatif les plus influents des années 80, Bob Stinson en a été le guitariste principal jusqu'en 1985.
08 juin 2016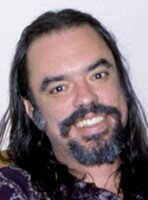 Il y a 23 ans aujourd'hui, le 8 juin 1993, Foster MacKenzie III, connu sous le nom de scène de Root Boy Slim, s'éteignait dans son sommeil. Chanteur et guitariste, Root Boy Slim était le leader du groupe contestataire de rock'n'blues "The Sex Change Band".
01 mars 2015
Chanteur de rock, Eddie Vedder est également connu pour être l'un des trois guitaristes du groupe Grunge Pearl Jam. Un timbre profondément chaud et rauque, une puissance vocale renversante, Eddie Vedder a probablement une des voix les plus emblématique du rock américain. Eddie est également un artiste engagé qui a milité pour la protection de l'environnement, les droits de l'Homme, la lutte pour le droit à l'avortement, contre la réélection de George W. Bush et dans un bon nombre d'oeuvres et de concerts caritatifs.
18 décembre 2014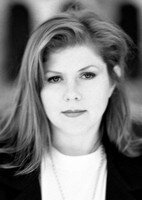 Il y a 14 ans aujourd'hui, le 18 décembre 2000, Kirsty MacColl mourait, dans un accident de plongée, percutée par un bateau. Dotée d'une voix suave, Kirsty a a collaboré avec beaucoup d'artistes, tels que les Pogues, The Smiths mais aussi Daniel Balavoine. Elle était la fille du chanteur folk écossais Ewan MacColl.
05 juin 2014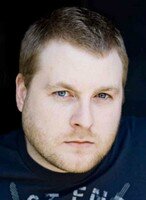 Il y a 4 ans, le 5 juin 2009, une overdose emportait Jeff Hanson. Auteur-compositeur, guitariste et multi-instrumentiste, Jeff Hanson avait une voix très particulière qui était tellement cristalline, qu'à la première écoute on pense souvent que c'est une femme qui chante.
03 décembre 2013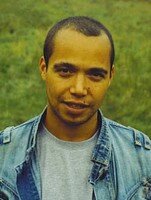 Difficile de cantonner Finley Quaye à un style particulier, tant cet artiste est multiple et insaisissable. Prodige de la scène britannique, multi-instrumentiste, il est considéré par ses pairs comme un génie touche-à-tout, quel que soit le style musical abordé.