11 mai 2016
Il y a 37 ans aujourd'hui, le 11 mai 1979, disparaissait Lester Raymond Flatt. Guitariste, mandoliniste, chanteur, compositeur, Lester Flatt est considéré comme l'un des pionniers de la musique bluegrass. A l'âge de 7 ans, Lester jouait de la guitare et chantait dans une chorale d'église, ce qui faisait déjà de lui ne célébrité locale. Plus tard il forma avec Earl Scruggs, l'un des duos de bluegrass les plus célèbres "Flatt & Scruggs". Quand ils se séparèrent, Flatt créa The Nashville Grass.
04 juin 2015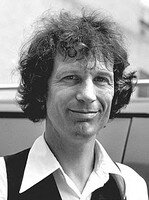 Il y a ans 14 aujourd'hui, le 4 juin 2001, disparaissait John Hartford. Chanteur, compositeur, joueur de bandjo, de fiddle, de mandoline et de guitare, John Hartford était un talentueux musicien de bluegrass et de country.
29 mai 2015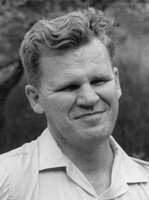 Il y a 3 ans aujourd'hui, le 29 mai 2012, disparaissait Doc Watson. Guitariste, auteur, compositeur et interprète de musique bluegrass, folk, country, blues et gospel, Doc Watson était notamment connu pour son utilisation du "flatpick". Devenu aveugle peu après sa naissance, Watson a appris à jouer très tôt de l'harmonica, puis du banjo, avant de passer à la guitare. Remarquable guitariste doté d'une voix chaleureuse et irrésistiblement expressive, il a considérablement enrichi la musique folk américaine.
08 septembre 2014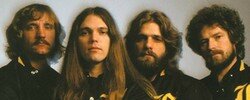 Issu de la scène sud californienne, The Eagles ont des influences country et bluegrass et sont les pionniers du country rock. Le groupe a drainé des milliers de fans derrière eux durant les années 70, leur saga est marquée par les disputes homériques entre les deux leaders, Don Henley et Glenn Frey.
28 mars 2014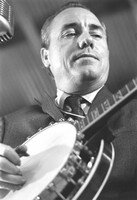 Il y a 2 ans, le 28 mars 2012, disparaissait Earl Scruggs. Virtuose du banjo, Earl Scruggs, avec son style syncopé, basé sur le picking à trois doigts, le "Scruggs picking style", est une légende du bluegrass. Scruggs s'est également produit aux côtés de Bob Dylan, Joan Baez, d'Elton John ou des Byrds.
01 février 2014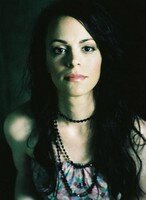 Avec un répertoire qui va du folk au country, en passant par l'americana, le bluegrass, le pop et le rock, Mindy Smith est une chanteuse-compositrice à la musique très variée. Sa voix a souvent été comparée à celle de Patty Griffin et Alison Krauss.
18 janvier 2014
Il y a 4 ans, le 18 janvier 2010, Kate McGarrigle succombait à un cancer. Auteure-compositrice multi-instrumentiste, Kate McGarrigle, avec sa soeur Anna, s'étaient fait connaître dans les années 70 avec une musique interprétée à la fois en français et en anglais, une exception à l'époque. Kate avait créé le Fonds Kate McGarrigle, pour les personnes atteintes du cancer, en signe de reconnaissance pour les soins médicaux qu'elle a reçus à Montréal.
09 août 2013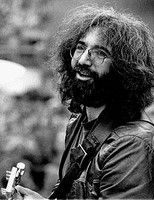 Il y a 18 ans, le 9 août 1995, disparaissait Jerry Garcia. Connu principalement pour avoir été le chanteur et guitariste soliste du groupe Grateful Dead, Jerry Garcia a joué aussi dans de nombreuses autres formations Old and in the Way, The Jerry Garcia Band, Black Mountain Boys, Legion of Mary, Reconstruction, Jerry Garcia Acoustic Band... Sa grande capacité d'improvisation et son étonnante maîtrise de l'instrument font de lui, aux yeux de beaucoup, l'un des plus grands guitaristes.
08 juin 2013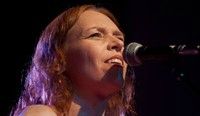 Célèbre aux US, mais assez méconnue en France, Gillian Welch est une chanteuse de folk song et de country bluegrass. Gillian fait partie de la génération des artistes qui ont tenté dans les années 90 de ressusciter la chanson à texte, telle que l'exprimaient Bob Dylan, Neil Young et Woody Guthrie. Une artiste qui a toujours produit des chansons familières et authentiques.
02 mai 2013
Violoniste virtuose dotée d'une voix magnifique de soprano claire et sans artifice, Alison Krauss séduit le public avec une musique dans la tradition bluegrass mais avec un son moderne.