18 novembre 2017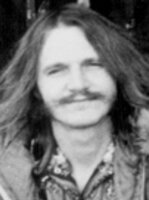 Il y a 45 ans aujourd'hui, le 18 novembre 1972, Daniel Ray Whitten mourait d'une overdose d'un mélange de Valium et de vodka. Guitariste et occasionnellement chanteur, Danny Whitten est principalement connu pour avoir été le premier guitariste du Crazy Horse, formation issue d'un groupe de bar nommé The Rockets.
22 août 2017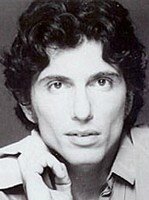 Il y a 11 ans aujourd'hui, le 22 août 2006, un cancer du système lymphatique emportait Bruce Gary. Principalement connu pour avoir été le batteur du groupe de rock The Knack, Bruce Gary avait auparavant joué avec des artistes comme Albert Collins, Mick Taylor, Carla Bley ou Dr John.
19 mars 2017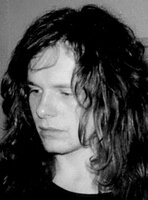 Il y a 41 ans aujourd'hui, le 19 mars 1976, Paul Francis Kossoff mourait d'une crise cardiaque due à sa consommation de drogue. Auteur-compositeur, guitariste, Paul Kossoff était principalement connu pour avoir été membre du groupe Free. Musicien très courtisé pour son talent, Paul Kossoff a participé à des sessions avec Uncle Dog, Jim Capaldi, Frankie Miller, John Martyn, Amazing Blondel...
30 juillet 2016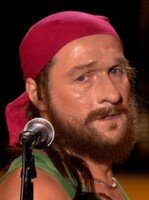 Il y a 22 ans aujourd'hui, le 30 juillet 1994, Ryszard Riedel disparaissait des suite d'insuffisance cardiaque, due à sa toxicomanie. Auteur-compositeur-interprète et harmoniciste et compositeur, Ryszard Riedel est principalement connu pour avoir été le chanteur du groupe de blues-rock Dżem. Les textes de ses chansons étaient souvent autobiographique.
05 avril 2016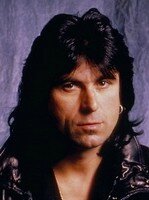 Il y a 18 ans aujourd'hui, le 5 avril 1998, Colin Flooks, connu sous le pseudonyme de Cozy Powell trouvait la mort dans un accident de voiture. Batteur de rock, Cozy Powell a joué dans plusieurs groupes majeur du rock. La carrière de Powell a vraiment décollée lorsque Jeff Beck lui a proposé de rejoindre son groupe. Cozy a ensuite fondé Bedlam, puis joué au sein de Rainbow, puis avec Brian May, et enfin Peter Green. Il a également fait partie du Michael Schenker Group, de Whitesnake et de Black Sabbath.
01 décembre 2015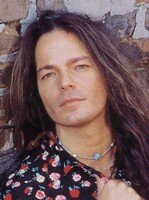 Il y a 22 ans aujourd'hui, le 1er décembre 1993, le sida emportait Raymond Arthur "Ray" Gillen. Chanteur et harmoniciste, Ray Gillen après avoir débuté sur scène dans des groupes locaux, rejoint le groupe Rondinelli. Le groupe rencontre un certain succès et Ray reçoit une proposition irrefusable : devenir le nouveau chanteur de Black Sabbath. Après un passage remarqué dans ce groupe, Ray décide finalement de fonder son propre groupe Badlands.


01 octobre 2015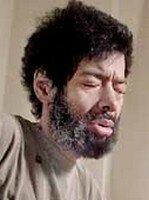 Il y a tout juste 10 ans aujourd'hui, le 1er octobre 2005, disparaissait Paul Pena. Auteur-compositeur-interprète, guitariste aveugle issu d'une famille capverdienne, Paul Pena a touché à une multitude de style de musique, delta blues, blues-rock, jazz, morna, flamenco, folk, pop, rock, rock and roll, rock psychédélique... Pena s'est également lancé avec succès dans la technique du chant de gorge et le film Genghis Blues raconte son périple pour rencontrer les chanteurs du Khöömei.
01 juillet 2015
Il y a 15 ans aujourd'hui, le 1er juillet 2000, Cub Koda mourait dans son sommeil des suites d'une maladie des reins. Auteur-compositeur-interprète, guitariste, de rock'n'roll, blues-rock et hard rock, Cub Koda est connu comme membre créateur et chanteur du groupe "Brownsville Station". Après la dissolution de Brownsville Station, Koda a jouer avec différents groupes comme "Cub Koda & the Points" ou "The Del-Tino's".
25 avril 2015

Formé au milieu des sixties par le guitariste de country Jim Schwall et le pianiste/harmoniciste de blues Corky Siegel, Siegel–Schwall Band est l'un pionniers des groupes mixtes aux States. Le tandem fondateur se partage la composition d'un country-blues électrifié, spontané et rafraîchissant.
29 septembre 2014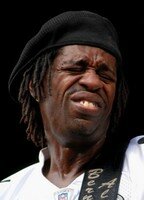 Fils d'une légende du blues, le regretté musicien Luther Allison, Bernard Allison, talentueux guitariste autodidacte, a réussi à se faire un prénom et perpétue la tradition familiale entre blues, funky, et rock. Avec son jeu de guitare slide, sa voix énergique et ses superbes compositions, Bernard est un digne représentant du blues moderne qui peut s'adapter à tous les styles de blues sans aucun problème.