10 août 2017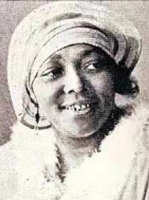 Il y a 69 ans aujourd'hui, le 10 août 1948, disparaissait Lucille Anderson Bogan (elle a également enregistré sous le pseudonyme de Bessie Jackson). Chanteuse de blues, Lucille Bogan était, avec Ma Rainey et Bessie Smith, l'une des trois pionnières du blues féminin. Lucille fut l'une des première chanteuse à luter contre l'homophobie et ses textes étaient parfois très crus.
26 mai 2017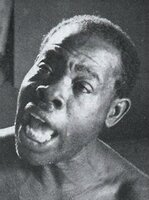 Il y a 41 ans aujourd'hui, le 26 mai 1976, disparaissait, John Henry Fortescue, plus connu sous le nom de Guitar Shorty (ne pas confondre avec David William Kearney qui porte le même pseudonyme). Guitariste et chanteur de blues, Guitar Shorty avait un style bien à lui. C'était un genre de conteur musical qui intégrait, dans ses chansons, des conversations avec plusieurs personnages, comme sa mère, sa soeur, sa femme ou des animaux, des agents du FBI...
18 avril 2017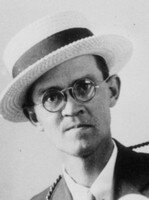 Il y a 49 ans aujourd'hui, le 18 avril 1968, Dorsey Murdock Dixon mourait d'une insuffisance cardiaque. Auteur-compositeur-interprète, guitariste et violoniste, Dorsey Dixon est connu pour le duo qu'il formait avec son frère Howard, The Dixon Brothers.
15 avril 2017
Il y a 52 ans aujourd'hui, le 15 avril 1965, disparaissait William "Hambone Willie" Newbern (à noter que certaines sources contestées fixe l'année de sa mort en 1947, lors d'une bagarre dans une prison). On ne connaît pas beaucoup de détails sur ce bluesman qui aurait joué avec Yank Rachell et Sleepy John Estes et enregistré que quelques titres en 1929.
05 novembre 2016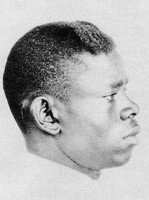 Il y a 81 ans aujourd'hui, le 5 novembre 1935, disparaissait Aaron "Pinetop" Sparks. Pianiste de blues et de boogie-woogie, Pinetop Sparks est connu pour avoir fait équipe avec son frère jumeaux Marion/Milton "Lindberg" Sparks qui lui disposait d'une meilleure aptitude pour le chant. Les deux frères ont enregistrés ensemble sous les noms de "Pinetop and Lindberg" et "Sparks Brothers", mais aussi chacun de leur coté avec d'autres bluesmen.
21 octobre 2016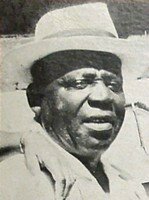 Il y a 54 ans aujourd'hui, le 21 octobre 1962, une crise cardiaque emportait J.D. Short (connu également sous les noms de Jelly Jaw Short et Jaydee Short). Chanteur multi-instrumentiste (guitariste, harmoniciste, pianiste, saxophoniste, clarinettiste, batteur), J.D. Short était un artiste très polyvalent. Short a travaillé, notamment, avec the Neckbones, Henry Spaulding, Honeyboy Edwards, Douglas Williams et son cousin Big Joe Williams.
28 septembre 2016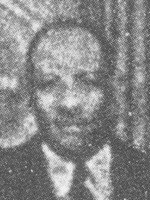 Il y a 44 ans aujourd'hui, le 28 septembre 1972, disparaissait "Casey" Bill Weldon. Chanteur et guitariste, Casey Bill Weldon était un des rares noirs à jouer à la façon "hawaïenne", c'est-à-dire guitare posée à plat sur ses genoux. Son jeu de guitare slide, était inventif, original et très raffiné. Il a beaucoup entregistré en tant que sideman, notamment pour Teddy Darby, Bumble Bee Slim, Peetie Wheatstraw et Memphis Minnie.
20 septembre 2016
Il y a 54 ans aujourd'hui, le 20 septembre 1962, disparaissait Curley James Weaver, également connu sous le nom de Slim Gordon. Guitariste et chanteur, Curley Weaver est surtout connu pour ses duos avec Blind Willie McTell. Curley était un soliste exceptionnellement doué, il a également travaillé Barbecue Bob, Fred McMullen, Buddy Moss et Ruth Willis et fait partie des Georgia Browns, et des Georgia Cotton Pickers, deux très bons groupes de blues d'avant guerre.
07 août 2016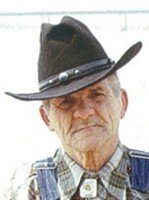 Il y a 32 ans aujourd'hui, le 7 août 1984, disparaissait Frank Floyd, plus connu sous le nom de Harmonica Frank. Guitariste, harmoniste et chanteur de blues, Harmonica Frank orphelin dès sa prime adolescence, couru très tôt la route avec sa guitare et son harmonica. Frank Floyd ne devint jamais célèbre, pourtant il réalisa une étonnante fusion du Blues et du Country rural. Frank prétendait avoir chanté du rock'n'roll sans le savoir bien avant l'invention du genre...
19 juin 2016
Il y a tout juste 60 ans aujourd'hui, le 19 juin 1956, disparaissait Freddie Spruell, connu également sous les pseudos de Papa Freddie ou Mr. Freddie (à noter que Stefan Wirtz, sur son excellent site donne la date du 19 juillet). Auteur-compositeur-interprète, guitariste, Freddie Spruell est souvent considéré comme le premier bluesman à avoir enregistré en 1926, pourtant deux autres artistes l'ont précédé, Blind Lemon Jefferson (1925) et surtout Mamie Smith (1920).