18 juin 2019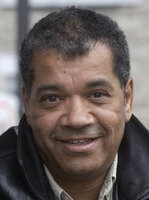 Il y a 12 ans aujourd'hui, le 18 juin 2007, un cancer du côlon emportait Georges Thurston, surnommé Boule Noire. Auteur-compositeur-interprète, musicien, producteur et animateur de radio, Georges Thurston était un artiste très populaire au Québec. Avant de se lancer en solo, Boule Noire a travailler comme musicien et arrangeur auprès de Michel Pagliaro, Robert Charlebois, Nanette Workman, Claude Dubois, Tony Roman et d'autres.
29 mars 2019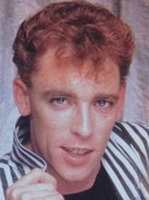 Il y a 24 ans aujourd'hui, le 29 mars 1995, le Sida emportait James Harry McShane, dit Jimmy McShane. Danseur et chanteur, Jimmy McShane, était connu comme membre du groupe Baltimora.
17 mars 2019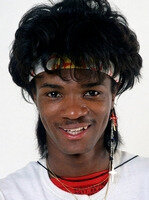 Il y a 21 ans aujourd'hui, le 17 mars 1997, William Jermaine Stewart mourrait d'un cancer du foie associé au sida. Chanteur de R & B, Jermaine Stewart était principalement connu pour son titre "We Don't Have to Take Our Clothes Off".
07 mars 2018
Il y a tout juste 30 ans aujourd'hui, le 7 mars 1988, Harris Glenn Milstead, connu sous le nom de scène de Divine décédait des suites d'une cardiomégalie. Acteur et chanteur, Divine est sans doute la drag-queen la plus célèbre du monde.