12 juin 2018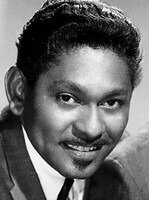 Il y a 7 ans aujourd'hui, le 12 juin 2011, Carl Edward Gardner mourait d'une insuffisance cardiaque. Carl Gardner est connu membre fondateur, chanteur soliste et leader de The Coasters.
03 avril 2018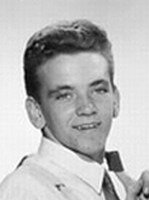 Il y a 35 ans ans aujourd'hui, le 3 avril 1983 (ou le 5 avril selon d'autres sources), Daniel Earl Rapp, dit Danny Rapp, se suicidait d'une balle dans la tête. Danny Rapp est connu pour avoir été le leader et le ténor principal du groupe de doo-wop Danny & The Juniors.
09 mars 2018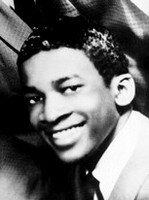 Il y a 44 ans aujourd'hui, le 9 mars 1974, Harris "Harry" Womack etait poignardé par sa petite amie. Chanteur et musicien, Harry Womack était connu pour être membre du quintette de R & B familial The Valentinos. Après le décès de Harry, Les Valentinos ont cessé leurs enregistrements.
20 mai 2017
Il y a 53 ans aujourd'hui, le 20 mai 1964, Charles Rudolph Harrell, dit Rudy Lewis mourait probablement d'une overdose. Chanteur de rhythm and blues, Rudy Lewis est connu pour avoir été le principal soliste des Drifters de 1960 à 1964. Lewis a commencé sa carrière de chanteur de gospel. Il est l'un des seuls hommes à avoir chanté avec les Clara Ward Singers.
17 octobre 2016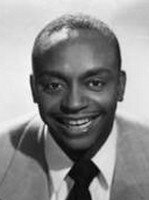 Il y a 44 ans aujourd'hui, le 17 octobre 1972, disparaissait Billy Williams. Chanteur de gospel et R&B, Billy Williams est surtout connu pour avoir été le chanteurs principal du groupe de gospel the Charioteers. Il fonda plus tard the Billy Williams Quartet.
20 juin 2016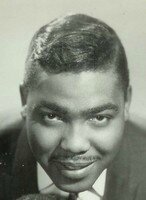 Il y a 19 ans aujourd'hui, le 20 juin 1997, un cancer du foie emportait Lawrence Albert Payton. Lawrence Payton est connu pour avoir été le chanteur du groupe de doo-wop, jazz, musique soul, R&B et disco The Four Tops. Lawrence, a signé un unique 45T solo.
14 avril 2016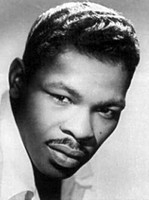 Il y a 26 ans aujourd'hui, le 14 avril 1990, une crise cardiaque emportait Thurston Theodore Harris, connu sous le nom de Thurston Harris. Chanteur de rock n'roll et doo-wop, Thurston Harris a commencé, comme beaucoup, à chanter dans une chorale de gospel. Plus tard Thurston a enregistré avec The Lamplighters, puis The Sharps.
25 novembre 2015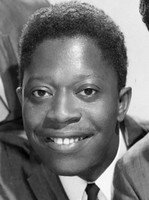 Il y a 3 ans aujourd'hui, le 25 novembre 2012, disparaissait Earl "Speedoo" Carroll. Leader du groupe de Doo-wop The Cadillacs, Earl Carroll doit son surnom au titre "Speedo", qui fut le plus gros succès du groupe. Caroll a également été membre de The Coasters, puis reforma The Cadillacs en 1990.
21 août 2015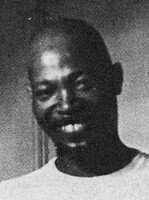 Il y a 38 ans aujourd'hui, le 21 août 1977, disparaissait Allen Bunn alias Tarheel Slim. Guitariste et chanteur de gospel, de blues, de rhythm and blues, de doo-wop, et de rock 'n' roll, Tarheel Slim a enregistrée dans pratiquement tous les genres musicaux imaginables d'après-guerre. Bunn a commencé à jouer avec des groupes locaux de gospel, puis il a enregistré beaucoup de blues profonds, des Rhythm & Blues en compagnie de sa femme Little Ann et des titres frisant le rockabilly.
05 juillet 2015
Il y a 4 ans, le 6 juillet 2014, Harvey Fuqua succombait à une crise cardiaque. Chanteur, parolier, légende de la Motown et producteur, Harvey Fuqua était le co-leader, avec Bobby Lester, des Moonglows. On lui doit également la découverte et l'introduction d'un certain Marvin Gaye au sein du groupe en 1957.