26 mars 2019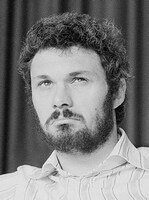 Il y a 43 ans aujourd'hui, le 26 mars 1976, Anthony "Duster" Bennett, trouvait la mort au volant de sa fourgonnette en entrant en collision avec un camion. Chanteur de country blues et musicien, Duster Bennett a enregistré son premier album comme homme orchestre (guitare, harmonica, grosse caisse). Également musicien de session, il rejoignit finalement John Mayall & the Bluesbreakers.
26 septembre 2017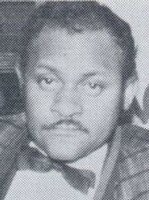 Il y a 37 ans aujourd'hui, le 26 septembre 2017, un cancer du poumon, alors qu'il était en prison à perpétuité pour meurtre, emportait Auburn 'Pat' Hare. Auteur-compositeur-interprète de blues, Pat Hare est considéré comme un précurseur du heavy metal. Le jeu de Pat était sophistiqué et il a servi de de sideman à des légendes comme Howlin' Wolf, James Cotton, Muddy Waters ou Bobby Bland.
25 avril 2015

Formé au milieu des sixties par le guitariste de country Jim Schwall et le pianiste/harmoniciste de blues Corky Siegel, Siegel–Schwall Band est l'un pionniers des groupes mixtes aux States. Le tandem fondateur se partage la composition d'un country-blues électrifié, spontané et rafraîchissant.
12 novembre 2014
Chanteur, guitariste, arrangeur, Jimmy Burns a chanté à l'église et appris seul à jouer de la guitare. Sa musique, marquée par le sceau de la soul et du R'n'B, exprime la quintessence de ce qu'est le blues et ne tombe jamais dans la virtuosité inutile. Il est le jeune frère du regretté Eddie "Guitar" Burns (qui a notamment joué avec John Lee Hooker).
29 septembre 2014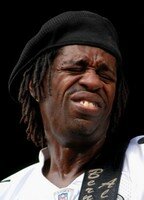 Fils d'une légende du blues, le regretté musicien Luther Allison, Bernard Allison, talentueux guitariste autodidacte, a réussi à se faire un prénom et perpétue la tradition familiale entre blues, funky, et rock. Avec son jeu de guitare slide, sa voix énergique et ses superbes compositions, Bernard est un digne représentant du blues moderne qui peut s'adapter à tous les styles de blues sans aucun problème.
05 août 2014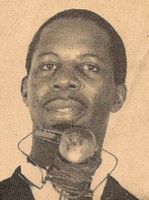 Il y a 57 ans, le 5 août 1957, le tétanos emportait Joe Hill Louis. Chanteur de blues et de rhythm and blues, Joe Hill Louis fut, avec son ami Doctor Ross, l'un des hommes-orchestres les plus talentueux de la scène Blues de Memphis durant les années 50. Guitariste, harmoniciste et percussionniste, Joe était un véritable homme orchestre ambulant.
21 juillet 2014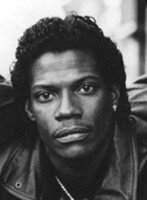 Il y a 12 ans, le 21 juillet 2002, une crise cardiaque emportait Little Jimmy King. Chanteur, compositeur, guitariste gaucher, Little Jimmy King a concocté son nom de scène par déférence pour ses deux héros musicaux, Jimi Hendrix et Albert King. Little Jimmy King à travaillé avec Albert King, The Memphis Soul Survivors et enregistré avec ses deux frères.
04 décembre 2013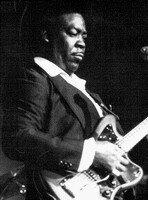 Il y a 19 ans, le 19 avril 1994, disparaissait Larry Davis. Superbe chanteur et guitariste plein de feeling, Larry Davis n'a pas fait une carrière proportionnée à ses talents.
02 octobre 2013
Il a 30 ans, le 2 octobre 1983, disparaissait George "Harmonica" Smith. Harmoniciste et chanteur de blues un peu sous-estimés, George Smith est pourtant considéré, par des joueurs d'harmonica comme Charlie Musselwhite, Rod Piazza ou Mark Hummel, comme un innovateur majeur ayant eu beaucoup d'influence.
15 septembre 2012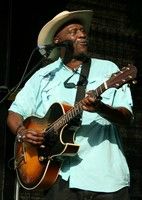 Taj Mahal est un artiste à part dans le monde de la musique noire américaine, tout simplement parce qu'il refuse les étiquettes enregistrant des disques mêlant blues, soul funk et même de la world music !