17 avril 2017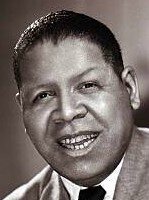 Il y a tout juste 50 ans aujourd'hui, le 17 avril 1967, un cancer emportait Henry James "Red" Allen. Grand trompettiste de l'ère swing, Red Allen a débuté sa carrière dans l'orchestre de son père Henry Allen Sr., chef d'un Brass Band de La Nouvelle-Orléans. Red à joué dans divers orchestres légendaires comme ceux de King Oliver, Fletcher Henderson, Duke Ellington, Louis Armstrong ou Benny Goodman et dirigé sa propre formation.
12 avril 2017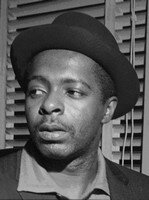 Il y a 46 ans aujourd'hui, le 12 avril 1971, une crise épileptique emportait Wynton Kelly. Pianiste et compositeur de jazz, Wynton Kelly n'avait que 12 ans lorsqu'il a commencé à se produire sur scène. Wynton a accompagné de grandes chanteuses comme Dinah Washington, Betty Carter, Billie Holiday et Abbey Lincoln et des musiciens légendaires comme Lester Young, Dizzy Gillespie, Sonny Rollins, John Coltrane, Cannonball Adderley et Miles Davis.
05 avril 2017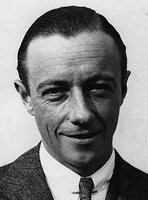 Il y a 71 ans aujourd'hui, le 5 avril 1946, Vincent Millie Youmans était emporté par la tuberculose. Auteur-compositeur, pianiste et producteur de shows à Broadway, Vincent Youmans a également écrit de nombreuses musiques de films.
03 avril 2017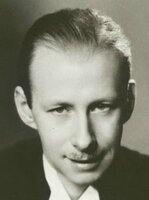 Il y a 39 ans aujourd'hui, le 3 avril 1978, disparaissait Raymond Stanley "Ray" Noble. Auteur, compositeur, arrangeur, chef d'orchestre et acteur, Ray Noble a écrit les paroles et la musique de nombreuses chansons populaires de l'époque big bands de danse britannique, notamment pour son ami Al Bowlly.
01 avril 2017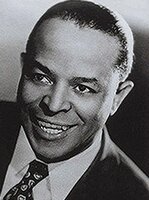 Il y a 18 ans aujourd'hui, le 1 avril 1999, disparaissait Jesse Albert Stone. Pianiste, auteur, compositeur, arrangeur, producteur de jazz de rhythm and blues, Jesse Stone a également écrit quelques-uns des plus grands tubes du rock 'n' roll sous le pseudo de Charles E. Calhoun.
29 mars 2017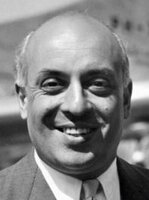 Il y a 38 ans aujourd'hui, le 29 mars 1979, disparaissait Raymond Ventura, dit Ray Ventura. Compositeur, arrangeur musical et chef d'orchestre, Ray Ventura était connu pour son fameux orchestre à sketches les Collégiens. Il était l'oncle du chanteur et guitariste Sacha Distel.
27 mars 2017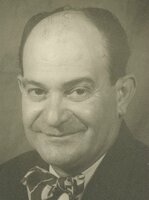 Il y a 44 ans aujourd'hui, le 27 mars 1972, disparaissait Joseph Gustaf "Sharkey" Bonano, également connu sous le nom de Sharkey Banana ou Sharkey Bananas. Trompettiste, leader d'orchestre, occasionnellement chanteur, Sharkey Bonano présentait son orchestre sous le titre de Sharkey et ses rois du Dixieland (Sharkey & His Kings of Dixieland).
25 mars 2017
Il y a 48 ans aujourd'hui, le 25 mars 1969, disparaissait William Edward "Billy" Cotton. Chef d'orchestre, musicien et chanteur, Billy Cotton dirigeait l'un des rares orchestres ayant survécu à l'époque du groupe de danse britannique. Le groupe était également connu pour son tromboniste et danseur à claquettes, Ellis Jackson.
09 mars 2017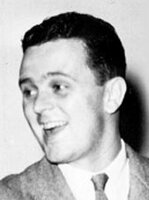 Il y a 23 ans aujourd'hui, le 9 mars 1994, disparaissait Maurice "Moe" Purtill. Percussionniste de jazz, Maurice Purtill est connu pour avoir été le batteur vedette de Glenn Miller.
02 mars 2017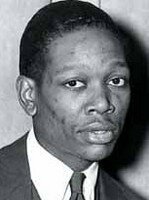 Il y a 75 ans aujourd'hui, le 2 mars 1942, la tuberculose emportait Charles Christian, dit Charlie Christian. Malgré sa trop courte carrière, Charlie Christian a hissé la guitare à un niveau égal à celui de la contrebasse ou de la batterie, dans l'importance de l'accompagnement. Personnage clé dans le développement de be-bop et cool jazz, Christian a influencé toute une génération de musiciens.