19 février 2018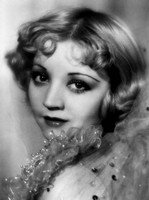 Il y a 35 ans aujourd'hui, le 19 février 1983, Alice White décédait des suites d'un AVC. Actrice, chanteuse et danseuse, Alice White avait commencer sa carrière dans le cinéma muet.
15 février 2018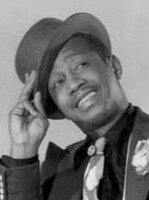 Il y a 34 ans aujourd'hui, le 15 février 1984, un cancer emportait Avon Long. Acteur, chanteur et danseur, Avon Long a joué dans de nombreux spectacles de Broadway, films et émissions de télévision.
08 février 2018
Il y a 97 ans, le 8 février 1921, James Lawler Booth, connu sous le nom de scène de George Formby Sr, mourait d'une tuberculose pulmonaire. Comédien et chanteur de théâtre musical, George Formby Sr est considéré comme l'un des plus grands artistes musicaux du début du XXe siècle.
07 octobre 2017
Il y a 95 ans aujourd'hui, le 7 octobre 1922, disparaissait Matilda Alice Victoria Wood, connue sous le nom de scène de Marie Lloyd. Chanteuse et actrice, Marie Lloyd était, à son époque, affectueusement appelée "The Queen of the Music Hall" (la reine du Music Hall).
13 novembre 2016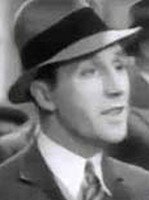 Il y a 34 ans aujourd'hui, le 13 novembre 1982, disparaissait Chesney Allen. Acteur, comédien et chanteur, Chesney Allen est connu pour avoir fait équipe avec Bud Flanagan (Flanagan and Allen). Tout les deux étaient également membres du Crazy Gang.
20 octobre 2016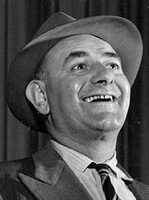 Il y a 48 ans aujourd'hui, le 20 octobre 1968, disparaissait Chaim Reuben Weintrop, connu sous le nom de Bud Flanagan. Acteur, comédien et chanteur, Bud Flanagan est principalement connu pour ces duos avec Chesney Allen, mais il s'est également produit en solo.
17 avril 2016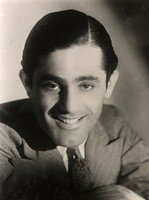 Il y a 75 ans aujourd'hui, le 17 avril 1941, une bombe allemande, qui explosa devant son appartement à Londres, emportait Albert Allick "Al" Bowlly. Auteur, compositeur, et interprète, Al Bowlly était un pionnier du style "crooner" sud africain qui vit sa carrière décoller en Angleterre vers la fin des années 1920. Avec son sens du rythme, une voix unique, sa façon très naturelle et détendue de chanter il avait également réussi à séduire l'Amérique.
06 décembre 2015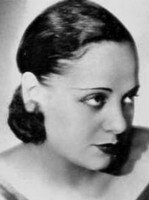 Il y a 32 ans aujourd'hui, le 6 décembre 1983, Émilienne-Henriette Boyer, dite Lucienne Boyer s'éteignait. Lucienne Boyer fit ses débuts dans la chanson chez Fyscher, un cabaret chic de la rue d'Antin. Mais sa carrière débuta vraiment lorsqu'elle fut remarquée par un produteur américain, au Concert Mayol, qui l'engagea pour une tournée à Broadway. De retour en France, elle reçu un accueil triomphal du public parisien et devint une des chanteuses les plus en vogue de l'entre-deux guerres.