01 juillet 2018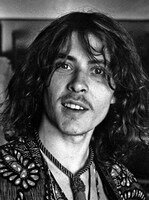 Il y a 37 ans aujourd'hui, le 1er juillet 1981, Rushton Moreve trouvait la mort dans un accident de voiture. Bassiste intuitif au style mélodique, Rushton Moreve est connu pour son travail avec le groupe de rock Steppenwolf.
11 mai 2018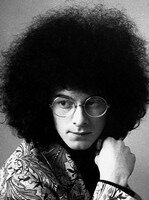 Il y a 15 ans aujourd'hui, le 11 mai 2003, une rupture de varices œsophagiennes, suite à une cirrhose du foie, emportait David Noel Redding. Bassiste, chanteur, guitariste, mandoliniste et violoniste, Noel Redding était principalement connu pour avoir accompagné Jimi Hendrix et David Edward Sutch.
17 janvier 2018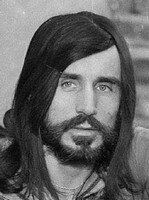 Il y a 14 ans aujourd'hui, le 17 janvier 2004, un cancer du système lymphatique emportait Czesław Juliusz Wydrzycki, connu sous le nom de scène de Czesław Niemen. Auteur-compositeur-interprète, Czesław Niemen était l'une des figures de proue de la musique polonaise.
23 juin 2016
Il y a 3 ans aujourd'hui, le 23 juin 2013, Darryl Michael Roy Read, connu sous le nom de Darryl Read, disparaissait dans un accident de moto. Poète, écrivain, guitariste, batteur et chanteur, Darryl Read était aussi l'un des fondateur du groupe protopunk/hard rock Crushed Butler.
01 octobre 2015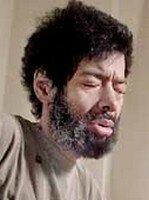 Il y a tout juste 10 ans aujourd'hui, le 1er octobre 2005, disparaissait Paul Pena. Auteur-compositeur-interprète, guitariste aveugle issu d'une famille capverdienne, Paul Pena a touché à une multitude de style de musique, delta blues, blues-rock, jazz, morna, flamenco, folk, pop, rock, rock and roll, rock psychédélique... Pena s'est également lancé avec succès dans la technique du chant de gorge et le film Genghis Blues raconte son périple pour rencontrer les chanteurs du Khöömei.
21 mars 2015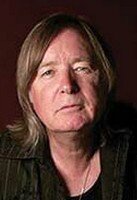 Formé en 1966 autour du guitariste et chanteur Kim Simmonds, le groupe Savoy Brown fait partie des pionniers du blues rock britanique qui ont ouvert la voie à des formations tels que Led Zeppelin. Quand on parle de ce groupe on devrais plutôt évoquer de "Kim Simmonds Blues Band" tant le guitariste fondateur en est l'âme et le trait d'union entre les époques. Les chansons sont joliment écrites avec des grandes parties de lead guitare.
08 mars 2015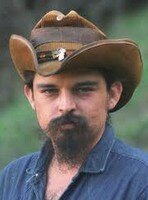 Il y a 42 ans aujourd'hui, le 8 mars 1973, une hémorragie digestive, causée par sa très forte consommation d'alcool, emportait Ron "Pigpen" McKernan. Chanteur, claviériste, harmoniste, percussionniste, et parfois de guitariste, Ron "Pigpen" McKernan est connu pour avoir été membre du groupe de rock Grateful Dead. Pigpen avait été le fondateur du groupe et son premier meneur, avant que le guitariste Jerry Garcia ne prenne l'ascendant. Amis de Janis Joplin, avec laquelle il avait eu une courte relation amoureuse, il l'a rejoint dans le célèbre et macabre club des 27.
04 janvier 2015
Il y a 17 ans aujourd'hui, le 4 janvier 1997, disparaissait Jimmy Hugues. Guitariste et chanteur de Rhythm and blues, Jimmy Hugues a commencé à chanter dans le groupe de gospel de son lycée "The Singing Clouds". Avant de se lancer en solo, Jimmy a également été membre des "Darling Buds". Jimmy Hugues était le cousin de Percy Sledge.
03 août 2014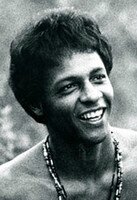 Il y a 8 ans, le 3 août 2006, une leucémie emportait Arthur Lee. Chanteur, guitariste et compositeur, Arthur Lee est le fondateur de Love, groupe de folk-rock psychédélique. Personnage très perturbé et psychologiquement fragile, la vie publique d'Arthur Lee a été jalonnée de problèmes de drogues et de passages en prison qui n'ont fait qu'ajouter à sa mystique. Chanteur souvent comparé à Syd Barrett, il jouera un temps aux côtés d'Hendrix dont il restera toujours très proche.
09 août 2013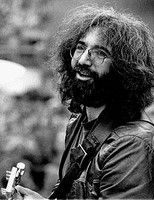 Il y a 18 ans, le 9 août 1995, disparaissait Jerry Garcia. Connu principalement pour avoir été le chanteur et guitariste soliste du groupe Grateful Dead, Jerry Garcia a joué aussi dans de nombreuses autres formations Old and in the Way, The Jerry Garcia Band, Black Mountain Boys, Legion of Mary, Reconstruction, Jerry Garcia Acoustic Band... Sa grande capacité d'improvisation et son étonnante maîtrise de l'instrument font de lui, aux yeux de beaucoup, l'un des plus grands guitaristes.