22 juin 2021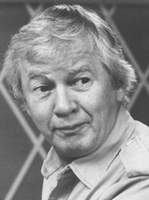 Il y a 37 ans aujourd'hui, le 22 juin 1984, un cancer de la gorge emportait Dillwyn Owen Paton "Dill" Jones. Excellent pianiste stride de jazz, Dill Jones a joué avec Yank Lawson, Max Kaminsky, Roy Eldridge, Bob Wilber, Jimmy McPartland et Gene Krupa et dirigé ses propres orchestres.
17 juin 2021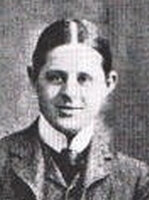 Il y a 109 ans aujourd'hui, le 17 juin 1912, une cirrhose du foie emportait Hugo Cannon, dit Hughie Cannon. Auteur-compositeur et pianiste, Hughie Cannon est principalement connu pour avoir écrit le titre (Won't You Come Home) Bill Bailey, devenu rapidement un standard.
17 avril 2021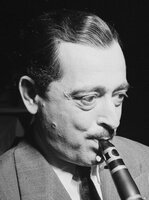 Il y a 49 ans aujourd'hui, le 17 avril 1972, disparaissait Anthony Parenti dit Tony Parenti. Clarinettiste et saxophoniste de jazz, Tony Parenti a travaillé avec des légendes comme Nick LaRocca, Benny Goodman ou Sidney Bechet.
26 octobre 2020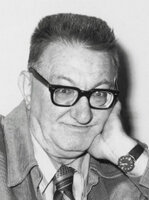 Il y a 31 ans aujourd'hui, le 26 octobre 1989, disparaissait Burt Bales. Pianiste talentueux de ragtime puis de jazz, Burt Bales a joué avec Turk Murphy, Bob Scobey, Marty Marsala, puis principalement en solo.
15 octobre 2020
Il y a 90 ans, je n'ai pas de date exacte, disparaissait Henry Thomas. Chanteur et musicien de country blues relativement inconnu, Henry Thomas a influencé des artistes comme Bob Dylan, Taj Mahal, The Lovin' Spoonful, The Grateful Dead ou Canned Heat. Souvent nommé "Ragtime Texas", le style de Thomas est un exemple précoce de ce qui est devenu plus tard le Texas blues.
01 juin 2020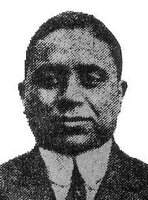 Il y a 71 ans aujourd'hui, le 1er juin 1949, disparaissait Clarence M. Jones. Pianiste et compositeur de jazz et de ragtime, Clarence M. Jones a crée son propre studio d'édition, écrivant des compositions et créant des rouleaux de piano.
09 mars 2020
Il y a 59 ans aujourd'hui, le 9 mars 1961, disparaissait Wilbur Coleman Sweatman. Clarinettiste, chef d'orchestre et compositeur de ragtime et de jazz dixieland, Wilbur Sweatman semble être le premier musicien noir à enregistrer sous le nom de jazz. Wilbur a également été un précurseur de l'intégration raciale dans les groupes musicaux.
16 septembre 2019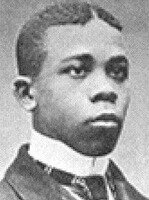 Il y a 104 ans aujourd'hui, le 16 septembre 1015, une tuberculose pulmonaire emportait Scott Hayden. Pianiste de musique ragtime, connu pour avoir travaillé avec Scott Joplin, Scott Hayden, en solo, n'a composé qu'un seul rag.
18 août 2019
Il y a 51 ans aujourd'hui, le 18 août 1968, disparaissait Arthur Owen Marshall. Pianiste et compositeur, Arthur Marshall, de formation classique, a été initié au ragtime par le plus connu des musiciens du genre, Scott Joplin.
27 mars 2019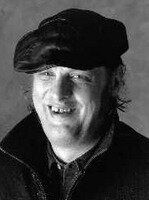 Il y a 23 ans aujourd'hui, 27 mars 1996, Howard Pyle Wyeth, dit Howie Wyeth s'éteignait victime d'un arrêt cardiaque. Batteur et pianiste, Howie Wyeth est connu pour avoir été le batteur de Bob Dylan. Howie a également travaillé avec des artistes comme James Moody, Robert Gordon, Link Wray, Don Covay ou Christine Lavin.