18 septembre 2016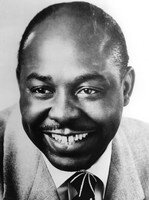 Il y a 33 ans aujourd'hui, le 18 septembre 1983, disparaissait Roy Milton. Chef d'orchestre, batteur et chanteur, Roy Milton est l'un des pionniers du jump blues, un blues plus dansant qui se rapproche du style du jazz big band de l'époque, avec ses cuivres et ses rythmes syncopés. Ce style donnera naissance au rhythm' & blues, puis au rock 'n roll.
26 août 2015
Il y a 26 ans aujourd'hui, le 26 août 1989 disparaissait Chuck Norris (Charles Eldrich Norris). Auteur-compositeur-interprète et guitariste de blues, de rhythm 'n' blues, de rock 'n' roll et de jazz, Chuck Norris n'a rien à voir avec son homonyme acteur et spécialiste en arts martiaux. Chuck à travaillé, entre autres avec Percy Mayfield, Johnny Otis, Amos Milburn, Dinah Washington, Little Richard et Floyd Dixon.
20 juillet 2013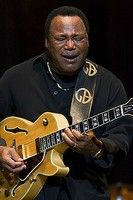 Ancien compagnon de route de Miles Davis, le talent de George Benson, dépasse le strict domaine du jazz. Ce guitariste et chanteur de génie, tend aussi vers le R&B, le rock, la pop et intègre des rythmes funk et soul.
14 juin 2013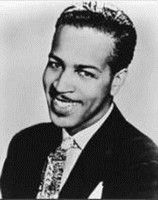 Il y a 44 ans, le 14 juin 1969, un cancer emportait Wynonie Harris. Ce crooner séducteur fut probablement la première star médiatisée du rythm and blues. Son style déhanché, "suggestif", inspirera beaucoup Presley.
02 juin 2013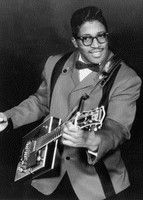 Il y a 5 ans, le 2 juin 2008, une crise cardiaque emportait Bo Diddley. Compositeur de toutes ses chansons ou presque, ce phénomène a inventé, avec des instruments pourris ou bricolés le fameux "Bo Diddley beat" qui passe à sa propre moulinette tout ce qui traîne comme influences musicales dans l'air (calypso, blues, rock, soul, spirituals). Il a considérablement influencé les groupes anglais des années 60.
26 mai 2013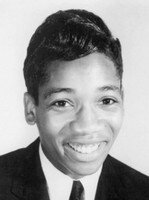 Il y a 45 ans, le 26 mai 1968, Little Willie John mourait en prison d'une pneumonie. Chanteur américain de Rythm'n'blues, James Brown disait de lui que c'était le meilleur, qu'il pouvait tout chanter ! Little Willie John finira ses jours en prison pour avoir poignardé un type qui se moquait de sa petite taille.
30 janvier 2013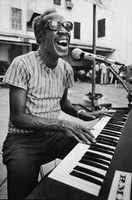 Il y a 33 ans, le 30 janvier 1980, un infarctus du myocarde emportait Professor Longhair, chanteur et pianiste légendaire au style inimitable du rhythm and blues de la Nouvelle-Orléans.
15 décembre 2012
Il y a 11 ans, le 15 décembre 2001, disparaissait Rufus Thomas. Grâce à ses talents de compositeur et à une énergie dévastatrice, ce grand monsieur de la musique a révolutionné l'univers de la soul music.
11 décembre 2012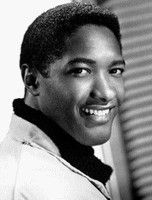 Il y a 48 ans, le 11 Décembre 1964, disparaissait Sam Cooke. Si Ray Charles incarne la soul pure et dure (raw soul), Cooke symbolise la soul suave (sweet soul). Ses disciples – parmi lesquels Smokey Robinson ou Michael Jackson – voient en lui un modèle inégalé.
10 octobre 2012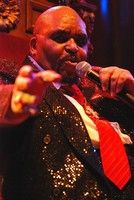 Il y a deux ans aujourd'hui, le 10 octobre 2010, s'éteignait Solomon Burke. Burke est une légende soul noire âgée de 60 ans qui, s'il a surtout fait parler de lui dans les années '70, reste inusable. Ses morceaux ont été repris par des tas d'artistes, notamment par les Stones.