16 juillet 2018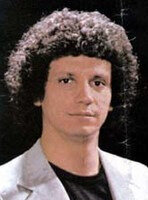 Il y a 22 ans aujourd'hui, le 16 juillet 1996, John Anthony Panozzo mourait de cirrhose du foie. John Panozzo est connu comme membre fondateur et batteur de The Tradewinds, devenu TW4, puis enfin Styx. Styx été le premier groupe à être certifié disque de platine sur quatre albums à la suite, aux USA.
16 juin 2018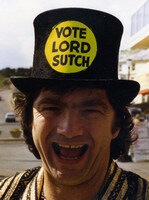 Il y a 19 ans aujourd'hui, le 16 juin 1940, David Edward Sutch, troisième comte d'Harrow, connu sous le pseudonyme de Screaming Lord Sutch, se suicidait par pendaison. Chanteur et musicien (peu talentueux) et homme politique (candidat jamais élu, plus de 40 élections perdues), Screaming Lord Sutch était le fondateur et leader du groupe The Savages. Quelques piliers du rock et du blues britannique, comme Keith Moon, Jeff Beck, Jimmy Page, Ritchie Blackmore, John Bonham ou Nicky Hopkins, sont passés dans ce groupe.
04 juin 2018
Il y a 24 ans aujourd'hui, le 4 juin 1994, un cancer emportait Derek Leckenby, surnommé Lek par ses amis. Guitariste principal du groupe Herman's Hermits, Derek Leckenby est l'arrangeur du premier grand succès du groupe "I'm Into Something Good".
31 mai 2018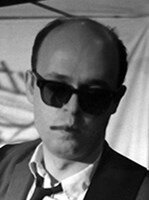 Il y a 14 ans aujourd'hui, le 31 mai 2004, Robert Wolfe Quine se suicidait par overdose d'héroïne. Guitariste talentueux, Robert Quine a été membre du groupe punk Richard Hell and the Voidoids et joué avec Lou Reed. Robert à également publié quelques album solo.
13 mai 2018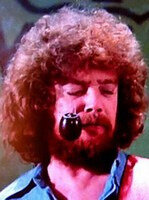 Il y a 6 ans aujourd'hui, le 13 mai 2012, Donald "Duck" Dunn mourait dans son sommeil. Auteur-compositeur, bassiste, musicien de studio, producteur de disque, Donald Dunn est connu pour avoir été membre de Booker T. and the M.G.'s et des Blues Brothers.
11 mai 2018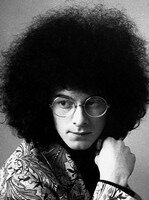 Il y a 15 ans aujourd'hui, le 11 mai 2003, une rupture de varices œsophagiennes, suite à une cirrhose du foie, emportait David Noel Redding. Bassiste, chanteur, guitariste, mandoliniste et violoniste, Noel Redding était principalement connu pour avoir accompagné Jimi Hendrix et David Edward Sutch.
17 avril 2018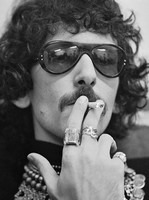 Il y a 35 ans aujourd'hui, le 17 avril 1983, Felix A. Pappalardi Jr. était tué par arme à feu par son épouse dans des circonstances troubles (celle-ci fut reconnue coupable d'homicide par imprudence). Chanteur, bassiste, compositeur et producteur de musique, Felix Pappalardi est principalement connu comme fondateur du groupe de hard rock/heavy metal Mountain. On doit également, à Felix, la production de certains albums de Cream et de Joan Baez.
09 avril 2018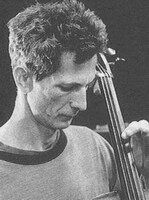 Il y a tout juste 20 ans aujourd'hui, le 9 avril 1998, disparaissait Thomas Henry Corra, surnommé Tom Cora. Violoncelliste et compositeur, Tom Cora était surtout connu pour ses performances d'improvisation jazz et rock. Tom à enregistré avec John Zorn, Butch Morris et The Ex, et fait partie des groupes Curlew, Third Person et Skeleton Crew.
01 avril 2018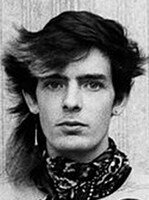 Il y a 26 ans aujourd'hui, le 1er avril 1992, Nigel Preston succombait à une overdode d'héroïne. Très bon batteur, Nigel Preston était connu comme membre fondateur du groupe de rock The Cult.
27 mars 2018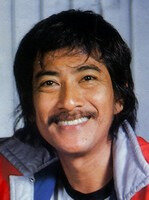 Il y a 31 ans aujourd'hui, le 27 mars 1987, un cancer du colon emportait Koestono "Tonny" Koeswoyo. Auteur-compositeur-interprète, guitariste et claviériste, Tonny Koeswoyo était connu comme leader du groupe de rock Koes Plus.